There are lots of art events happening in London; talks, workshops, tours, discussions and many many more! To help you with the choice Jenny Judova from Art Map London has picked 'The Most Interesting Art Events ' to see in London this week.
WEDNESDAY 11 JANUARY
6:30 PM – 8:00 PM @ Roaming ROOM, 24 Manchester Street London W1U 4DJ
Tom Wolseley will present a screening of his groundbreaking film about Western Europe's tallest building, The Shard.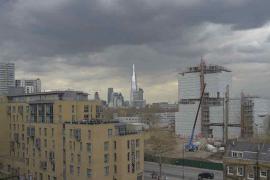 THURSDAY 12 JANUARY
Preview: Young Gods '10 Years'
6:30 PM – 8:30 PM @ CHARLIE SMITH LONDON, 336 Old St, 2nd Floor, Shoreditch, London EC1V 9DR
Sara Berman, David Bethell, Javier Torras Casas, Sarah Fortais, MC Llamas, Jessica Lynn Schlobohm, Claire Undy, Hauyu Yang
Selected & Curated by Zavier Ellis
FRIDAY 13 JANUARY
Preview: The Horizon Within, The Horizon Without
6:00 PM – 9:00 PM @ LUBOMIROV / ANGUS-HUGHES, 26 Lower Clapton Rd (at the junction of Urswick Rd) London E5 0PD
The title of this exhibition adapts a line from Thomas Mann's novel The Magic Mountain (1924). Having spent the day wrapped in blankets on recliners out of doors, patients at the sanatorium at Davos in the Swiss Alps move to their beds at night, where they 'exchange the horizontal without for the horizontal within'.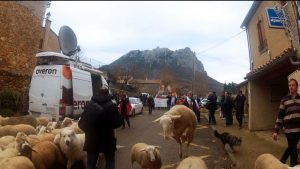 About Art Map London