There are lots of art events happening in London; talks, workshops, tours, discussions and many many more! To help you with the choice Jenny Judova from Art Map London has picked 'The Most Interesting Art Events' to see in London this week.
---
WEDNESDAY 14 JUNE
Linsey Young, Curator of Contemporary British Art, Tate Britain in conversation with artist Clifton Wright
6:30 PM – 8:00 PM @ Studio Voltaire, 1a Nelsons Row, London, SW4 7JR
For this in conversation, Young and Wright will discuss their curatorial approaches and interests in relation to Sheehy's work and expand on the wider contexts of the exhibition, encompassing shifting cultural understandings of artistic practice and production in relation to their own work. The conversation takes place during Wright's re-hang of the exhibition.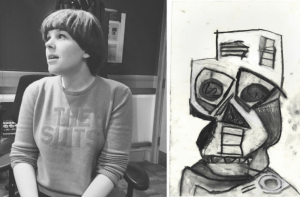 THURSDAY 15 JUNE
Preview: Ailbhe Ní Bhriain 'Reports to an Academy'
6:00 PM – 8:00 PM @ DOMOBAAL, 3 John Street, London, WC1N 2ES
Domo Baal is proud to present 'Reports to an Academy' Ailbhe Ní Bhriain's third solo exhibition in the gallery. This exhibition is produced in collaboration with The Dock in Carrick–on–Shannon, Leitrim, Ireland, and presents a four–screen film installation 'Reports to an Academy', as well as a selection from the on–going photographic series 'Inscriptions' (which will also be exhibited in Ní Bhriain's solo exhibition at the Galway International Art Festival in July).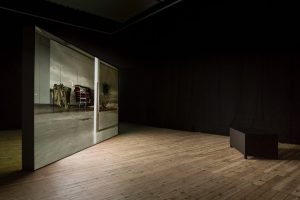 FRIDAY 16 JUNE
Small is Beautiful More and Less
6:00 PM – 9:00 PM @ Unit 3 Projects, ASC Studios, Unit 3 Empson Street, London, E3 3L
A group exhibition of around 30 ASC Studio artists and their invited friends which begins to explore the value of community described in E F Schumacher's 'Small is Beautiful'. Coinciding with ASC's Open Studio weekend, the show is curated by Jillian Knipe and Karolina Albricht.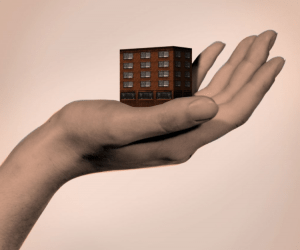 SATURDAY 17 JUNE
11:00 AM – 6:00 PM @ Camberwell, Camberwell, London, SE5
For one weekend, Camberwell's artists, makers and creatives will open their doors to art enthusiasts and you'll find prints, paintings, sculpture, ceramics, jewellery, textiles and more. This is your opportunity to meet Camberwell based artists and buy art direct from the creator.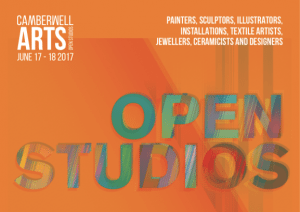 Categories
Tags