There are lots of art events happening in London; talks, workshops, tours, discussions and many many more! To help you with the choice Jenny Judova from Art Map London has picked 'The Most Interesting Art Events ' to see in London this week.
---
TUESDAY 6 DECEMBER
ADAPTr Events – Strange Objects / Weird Realism
6:30 PM – 9:30 PM @ Ambika P3, University of Westminster, 35 Marylebone Road, London, NW1 5LS
A programme of immersive video and music exploring speculative environments which highlight the creative scope of the imagination in the production and representation of space. Featuring a selection of films by Peter Burr, Dave Gaskarth, Sarah Hammond and Richard Healy, plus a sound performance by composer Lee Fraser.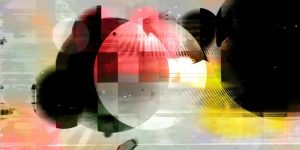 THURSDAY 8 DECEMBER
6:30 PM – 8:30 PM @ Tintype, Angel Cafe, 100 Essex Road, London, N1 2SL
Now in its third year, Tintype's Essex Road invites eight artists to each make a short film connected to the mile-long north London street.
FRIDAY 9 DECEMBER
6:00 PM – 9:00 PM @ LUBOMIROV / ANGUS-HUGHES, 26 Lower Clapton Rd, London, E5 0PD
If you are searching for unique presents this is the place to find them.
SATURDAY 10 DECEMBER
J Hammond Projects @ Unit 2B2, Bomb Factory, Boothby Road, London, N19 4AJ
DJ/writer Dave Haslam, writer/curator Francesca Gavin and artist Paul Schneider will discuss the influence of acid house culture on Schneider's Safety Dance installation and consider the wider impact of the movement on contemporary art. The panel will trace the significance of nightclub architecture and design through Haslam's latest book, Life After Dark, and revisit Gavin's E-Vapor-8 exhibitions held in Sheffield and New York.
About Art Map London