Art critic Tabish Khan brings you the top art exhibitions to visit this week. Each one comes with a concise review to help you decide whether it's for you. All exhibitions close soon and this week it has been once again extended to a top 6: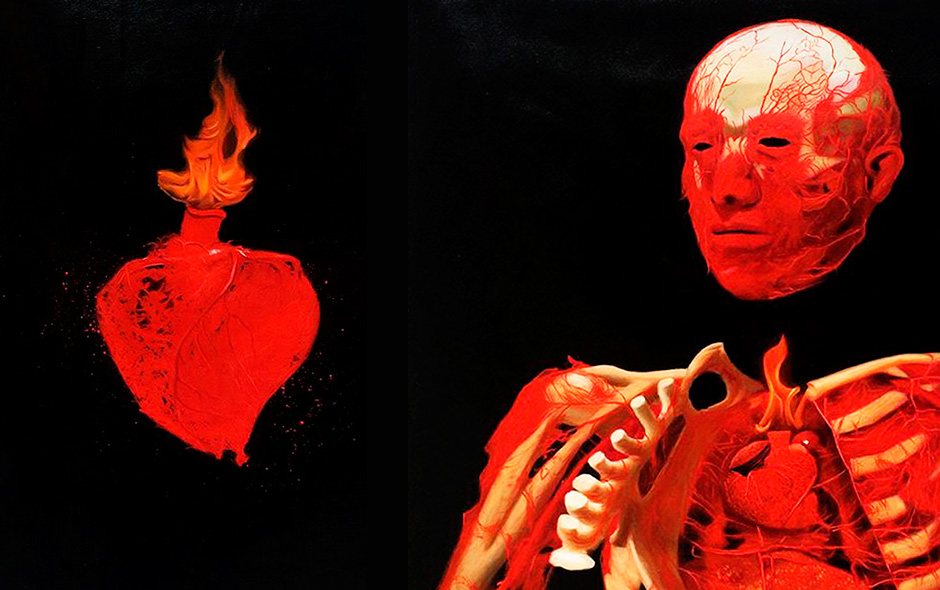 Golgo: Flesh – Blood – Substance @ Lazarides
Anatomically detailed arms, torsos and heads are a lurid red in this rather grisly but brilliant exhibition of fantastic paintings where the skin has been stripped away. Until 12 November.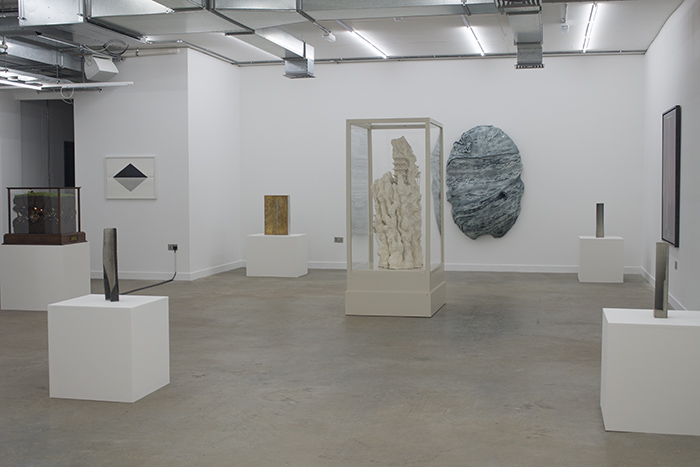 Perfectionism III: The Alchemy of Making @ Griffin Gallery
A great selection of artists in this packed group show. Ranging from the chunky sculpture of Neal Rock to the delicate ethereal works of Caroline Jane Harris. Top billing goes to Tessa Farmer and her insects suspended from the ceiling and a skull with bumblebee for teeth. Until 18 November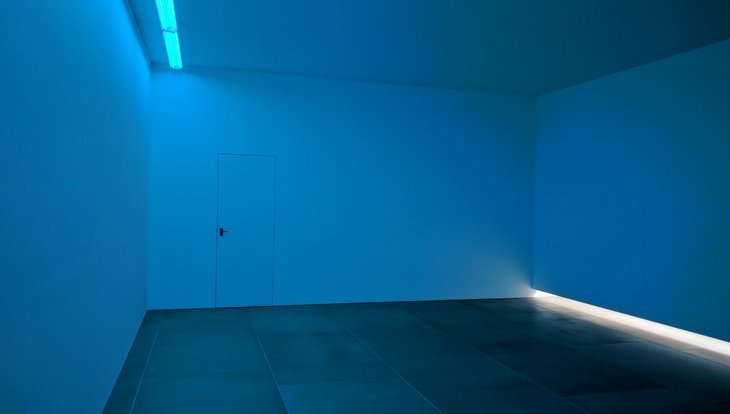 Bruce Nauman: Natural Light, Blue Light Room @ Blain|Southern
Step inside the meditative blue room, best experienced when it's quiet. Natural light seeps in through the bottom and so the effect varies depending on what time of day it is. Until 12 November.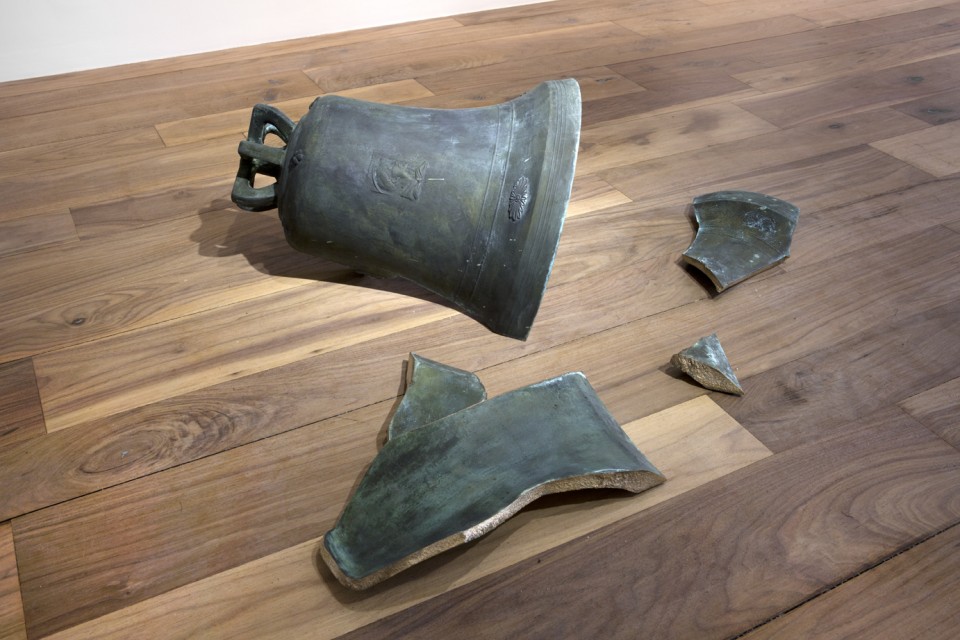 Latifa Echakhch @ Kamel Mennour
The debut exhibition at this new Mayfair space features cracked bells across the gallery floor. The artist's French Moroccan heritage questions the role of liberty in Western society. Until 12 November.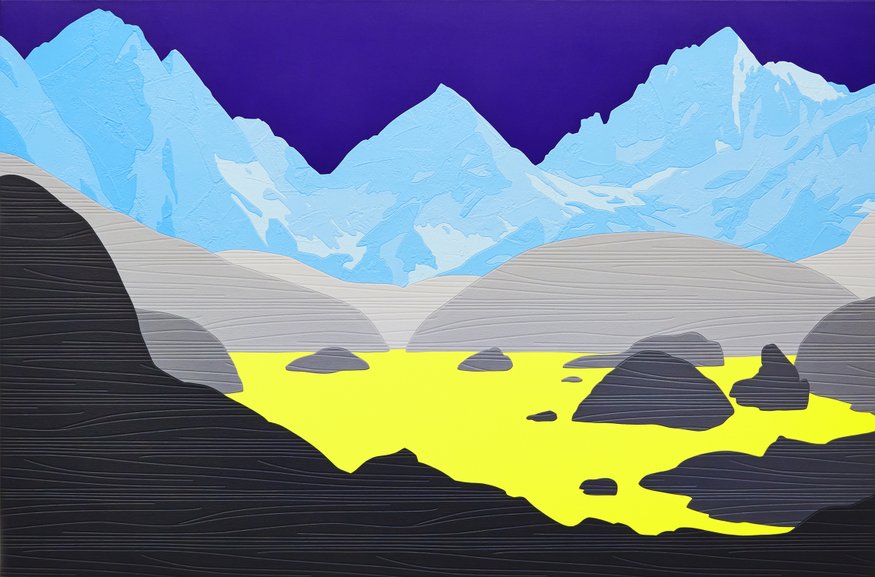 David Wightman: Empire @ Long & Ryle
Wallpaper landscape painter David Wightman returns with some new works, now exploring a much brighter colour palette. See more details in this interview with him. Until 18 November.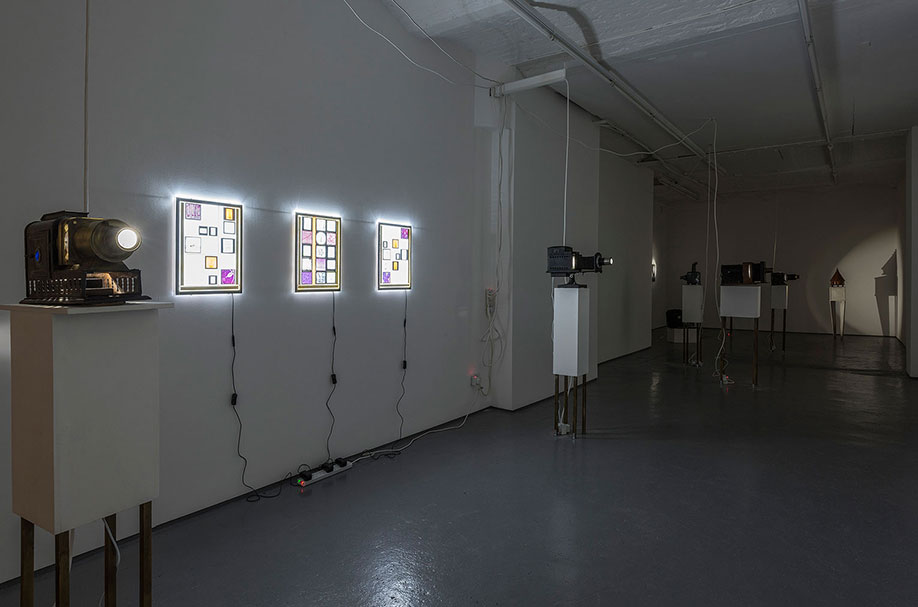 Tim Ellis: C.O.D.A @ Fold gallery
The whole exhibition is a series of clues that can be decoded to find a buried object. Wall based works, objects and projectors combine to create a mysterious and intriguing exhibition. Until 12 November.
Categories
Tags