The ICA and BRITDOC are pleased to announce a special screening of CITIZENFOUR followed by a live Q&A with Edward Snowden at the ICA on 6th November at 3pm.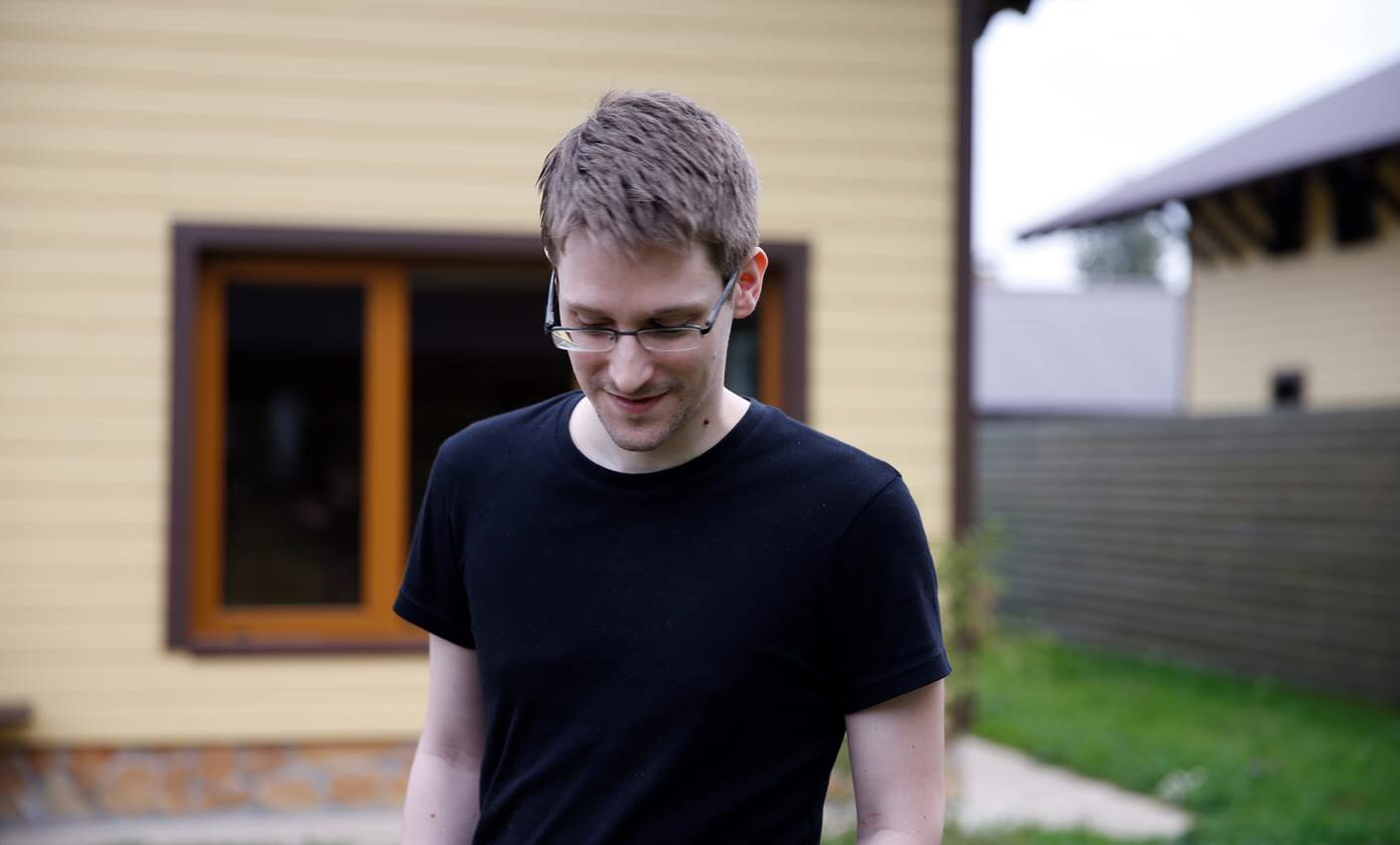 IMAGE: Edward Snowden in CITIZENFOUR
Since 2013, leaked documents from whistleblower Edward Snowden have revealed the extent to which the GCHQ, NSA and cooperating governments spy on personal emails, private calls, internet searches, phone locations and vast amounts of other data. Two years ago, the ICA programmed the Oscar-winning documentary portrait CITIZENFOUR as part of its ongoing film programme, where it was screened for a record-breaking 30 consecutive weeks.
At this special screening of CITIZENFOUR on 6 November, the ICA and BRITDOC will present a conversation with Edward Snowden to discuss what has changed in regards to mass surveillance over the last three years, and share thoughts about his own future.
These and other themes will be explored in the live conversation that will take place via satellite at the ICA between Edward Snowden and Jess Search, CEO at BRITDOC, straight after the special screening of CITIZENFOUR.
The event will be introduced by Nico Marzano, ICA Cinema & Film Programme Manager and Luke Moody, Head of Film at BRITDOC.
A unique extract of artist Trevor Paglen's video work CIRCLES (2014, 3 mins) will be screened before CITIZENFOUR.
TICKETS NOW AVAILABLE ON THE ICA WEBSITE: www.ica.org.uk/citizenfour
CITIZENFOUR
A film by Laura Poitras (2014) Produced by Laura Poitras, Mathilde Bonnefoy, Dirk Wilutzky Featuring Edward Snowden USA/Germany Run time 113 mins
In January 2013, filmmaker Laura Poitras was several years into the making of a film about abuses of national security in post-9/11 America when she started receiving encrypted emails from someone identifying himself as "citizen four", who was ready to blow the whistle on the massive covert surveillance programs run by the NSA and other intelligence agencies.
In June 2013, she and reporter Glenn Greenwald flew to Hong Kong for the first of many meetings with the man who turned out to be Edward Snowden. She brought her camera with her. The film that resulted from this series of tense encounters is absolutely unique in the history of cinema: a 100% real-life thriller unfolding minute by minute before our eyes.
About Mark Westall