It's rare for an artist to develop a meaningful autodidact practice; especially when such large emphasis is placed on education and the following of the correct channels to establish oneself as a legitimately received artist.
Although it's rare this kind of development can forge some of the most interesting results giving the work created and the artist creating it an unflinching authenticity and captivating rebelliousness.
A common catalyst for this sort of unschooled development is graffiti and the evolution of a code of conduct and practice learnt on the street or at raves or just spawned from the engagement in light criminality. The shear fuck offness learnt from activities such as graffiti give an ability to consistently break rules and promote originality whilst building huge discipline and organisational skills. The experience garnered and the toll taken from going 'all city' or the ability to thrive in a sometimes violent and illegal atmosphere stands a creative mind in good stead to tackle the processes involved in becoming an artist.
Sean Rennison Phillips lives, works and was raised in London – a city that informs a majority of his work and a city that, has so far, mapped a treacherous terrain for him to traverse.
On the cusp of beginning his BA in Fine Art at Goldsmiths Sean is in the midst of his second solo show, in a year, and has already managed to amass a healthy amount of attention. Raw+ at Proof Gallery is the second in a series of 5 exhibitions Sean has planned to document and analyse his progression as an artist as he embarks on his formal education.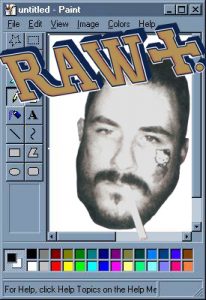 London plays a big part in your work. Can you tell me a bit about where you grew up?
"I was born in Islington and raised in Finchley, North London. It's an area with a wealth of young artistic talent traversing many creative platforms; Bike Life stunt rider One Wheel Wavey, Born & Bread festival creator Found Series and even the house Chase & Status lived in whilst producing there breakthrough album are all located off Long Lane, N2. That's just one example of many pockets of culture."
How did you get into art?
"I had my skull fractured and was stabbed in the face in 2010. The attack left me with life threatening injuries and I suffered a nervous breakdown soon after from the trauma. I ended up in a psychiatric hospital where they had daily art therapy classes. From then on art making and creative expression became an intrinsic part to my healing process."
Coming from a graffiti background how do you feel about the juxtaposition between graffiti and contemporary art?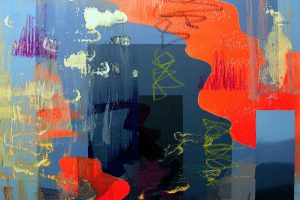 "Graffiti is pure freedom and gratification. Done by writers for writers, shop lifting across the city via its transport networks, tagging as you go. Contrasting this, art, especially within institutions can be more contrived with heavy thought paid to how it will be perceived. They both have hierarchal systems though, which are almost impossible to avoid. "
What's the background of the current show?
"Having spent over 15 years developing an organic practice informed by skateboarding, graffiti and the London rave scene, I wanted to see the effect that formal art education would have on my work. RAW was conceived mainly as an outsiders' retrospective to cut ties with Graffiti and it's transgression as subject matter. However it has now progressed into a series marking each annual juncture in education. The concept behind RAW+ is using the means of art education to critique itself. Paying thought to the indoctrination of art education through prevailing theories, market trends and the demographic present during group critiques I wanted to scrutinise the formulaic modes of production encountered whilst studying."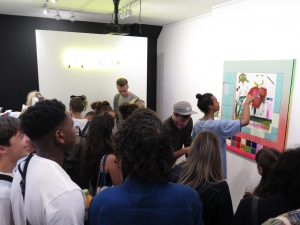 It is unusual for an artist have become as established as yourself with a very small amount of artistic art education. Do you think it is necessary to pursue the correct channels of education to become a successful artist? 
"Define success. For me artistic schooling is about far more than Art. It's an opportunity to be handed the tools to acquire knowledge beyond anything I could have imagined growing up. Social mobility and the shared power to effect one's environment are the true rewards of education."
How do you feel about contemporary art as a commodity and the idea of having to play 'the game'?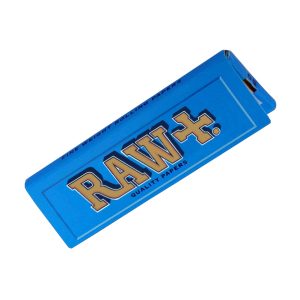 "Coming from a working class background I don't feel the guilt towards capital that more privileged artists seem to. However, for me the art market and art making are two separate things, mediated via agents, galleries and curators. Quantification is also a theme in a lot of the works, hence relinquishing control of the final outcome of the paintings; any potential buyers are stuck with the aesthetic decisions of the public, haha."
You talked about subcultures playing a big role in your creative process. How do you feel about artist attaching themselves to such things with a lack of authenticity?
"People have always scrounged of the vitality of subcultures, especially from behind the veil of a voyeur. An example of a parallel to me is Eddie Peake, he gentrifies London subcultures so that they can be digested by the art crowd from the safety of a controlled gallery environment. I guess some people would rather read Dickens than shake hands with the Artful Dodger."
So what's planned for the future?
"More shenanigans and skulduggery in the art environment, this time armed with the metaphorical gun of knowledge from Goldsmiths"
Raw+ is on at Proof Gallery London until the 2nd of October.
Categories
Tags