Ed Ruscha, Richard Serra and Robert Therrien, three of the most important American artists working today, will unveil new work in major solo exhibitions across London this October.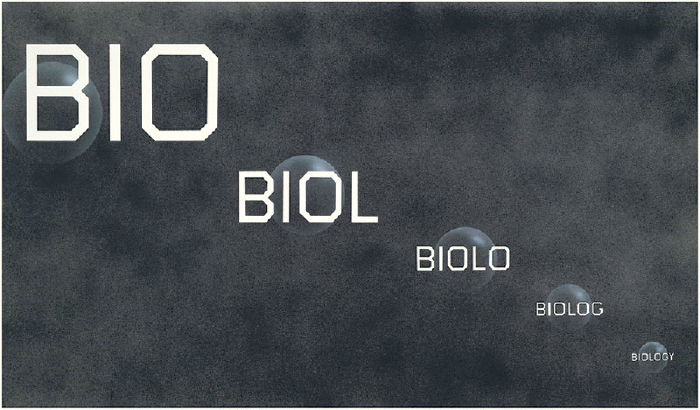 Ed Ruscha, Bio, Biology, 2016, acrylic on canvas, 72 × 124 inches (182.9 × 315 cm) © Ed Ruscha
A previously unseen series of large paintings by renowned LA artist Ed Ruscha will go on display at Gagosian Gallery, Grosvenor Hill, from 5 October 2016. In the paintings that comprise Extremes and In-betweens, all completed in 2016, Ruscha sets in motion a dynamic interplay of words and their meanings in ascending and descending shifts of scale and tone.
Gagosian Gallery, Britannia Street, will present three new large-scale steel sculptures by Richard Serra – NJ-2, Rounds: Equal Weight, Unequal Measure and Rotate – which will go on public display for the first time from 1 October 2016. Fifteen new drawings by Serra are currently on display in the accompanying exhibition, Composite Drawings, at Gagosian's Davies Street gallery. This dual exhibition of new sculptures and drawings follows Serra's recent critically acclaimed exhibitions at Gagosian's New York galleries.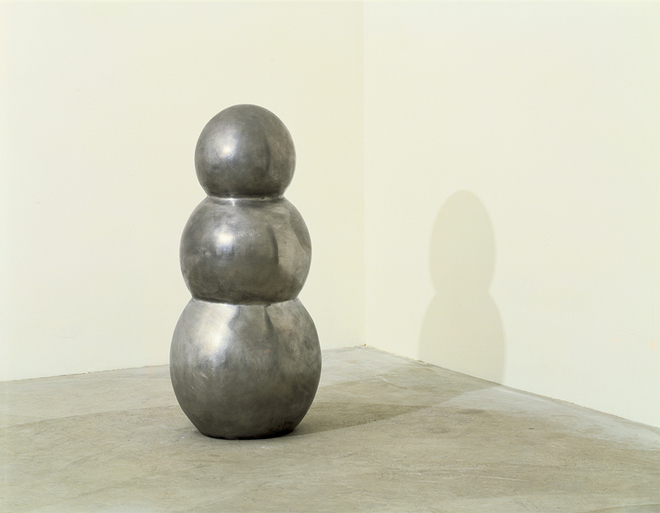 Robert Therrien, No title, 1985. Tin on bronze, 87 x 41.3 cm (34¼ x 16¼ in). Courtesy of Mary Patricia Anderson Pence.
Non-profit contemporary art gallery, Parasol unit, will present Robert Therrien: Works 1975–1995 from 2 October 2016, the first major solo exhibition in Europe to show the artist's works from this 20-year period. The exhibition will feature 43 works in both two and three dimensions executed in a variety of media. A number of these early works are held in private collections and have not been on public display for many years.
Ed Ruscha Extremes and In-betweens 5th October – 17th December 2016 Gagosian 20 Grosvener Hill
Richard Serra NJ-2 Rounds: Equal Weight, Unequal Measure Rotate 1 October 2016 – 25 February 2017 Gagosian 6–24 Britannia Street
Robert Therrien Works 1975–1995 2 October – 11 December 2016 Parasol Unit 14 Wharf Road
www.gagosian.com
parasol-unit.org
Categories
Tags