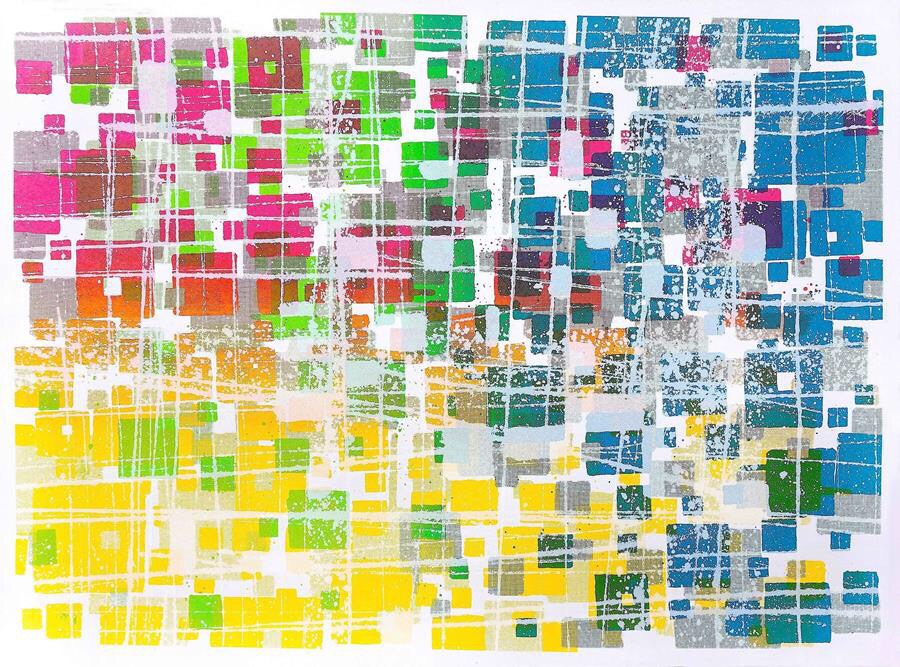 ArtAttack, the first social networking app designed exclusively for the art world has announced its first exclusive print release, a limited edition work by American media artist and painter Raymond Salvatore Harmon.
Entitled 'A World Without War', it has been produced to mark World Peace Day, which takes place on September 21st, and is part of ArtAttack's '100 for 100,' (100 prints will be made in editions of 100, each selling for £100).
'A World Without War' is the ideal work with which to launch this initiative. In artist Harmon's own words, 'The Power of ArtAttack is that it is a platform that democratises art collecting by allowing artists and collectors to develop relationships. Being able to partner with ArtAttack on this print release has given my work a platform that is global, allowing for a broader audience and more excitement.'
An edition of 100, the three-layer silkscreen print on heavy stock acid free paper was printed by the artist himself, measures 22×30 inches (55×76 cm) and will be available to purchase for a friendly £100 ($130).
Drawing on a range of influences and practices, from architectural scale painting to intimate collaged paint works, Harmon has developed an art practice that centers itself in the natural world, while reflecting on the events and turmoils of contemporary existence.
Harmon's work has been featured on Channel 4 News (UK), Al Jazeera, and the BBC as well as in The New York Times, Artnews, and many other publications. His sold-out 2015 solo exhibition 'ACID' at London's Imitate Modern gallery was featured in Wall Street International magazine.
'A World Without War' print release party will take place at 1963 gallery space on Wednesday 21st September from 6-9pm, 129 Kingsland High St, London E8 2PB.
About Mark Westall