This month sees the launch of ArtAttack. ArtAttack connects a global network of art lovers and professionals with its user-friendly interface and intuitive design – An Instagram of art with a 'buy' button.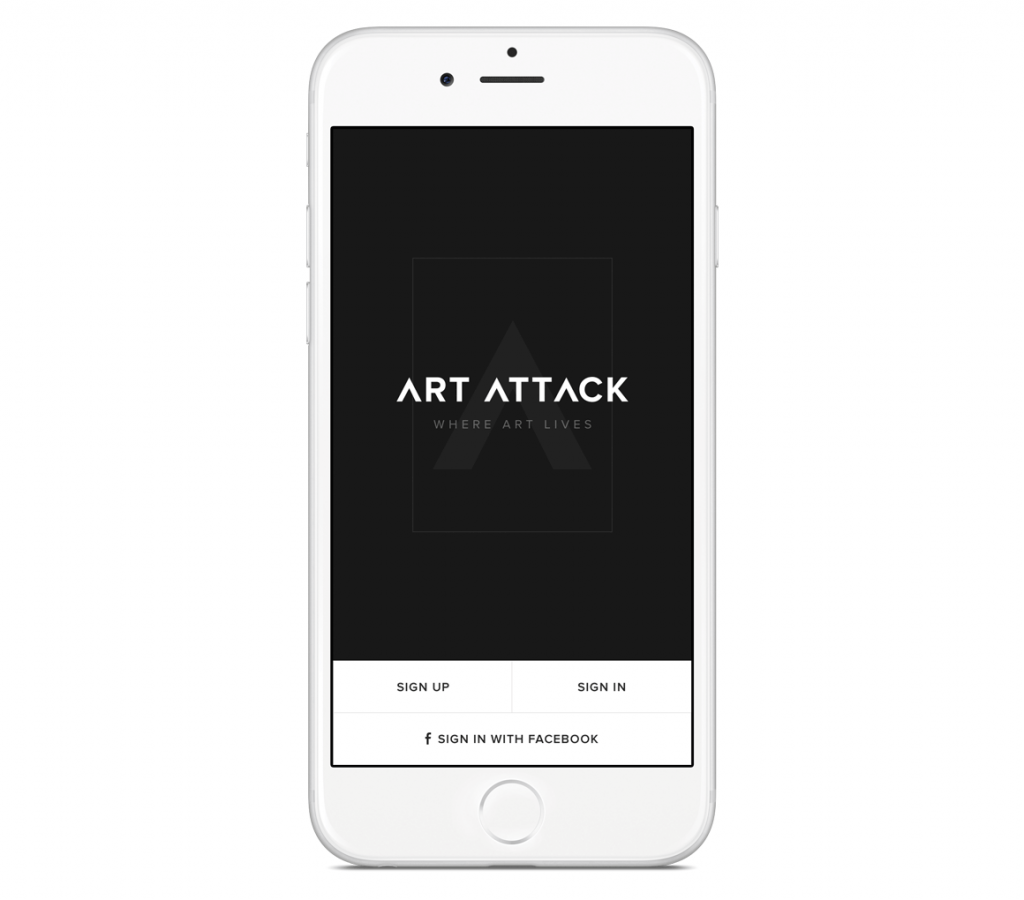 Whereas most online art platforms are not currently limited to a more traditional marketplace format of direct buying and selling, ArtAttack engages its users – whether artists, galleries, or collectors – with the social aspects of the art world. Users can discover, follow, and personally interact with both emerging and established artists through comments, likes and reposts. Artists are not limited to posting finished works, but can also share works in progress, images of their studios and of their inspirations.
Collectors can use the app to curate their dream collection by posting artworks they find and love on the app, or in real life, to their profiles. They can discover and follow emerging artists and galleries.
Galleries can use ArtAttack to discover global emerging talent, to connect with a greater network of collectors, and to grow their online presence. Users ultimately curate their own feed and in doing so customise their ArtAttack experience in accordance with their own tastes and preferences. Furthermore, the Curated Art page showcases selected artists and galleries, giving users access to great content and entire exhibitions online.
For all users of ArtAttack, buying and selling is optional. Yet with three easy taps, a work by the latest up-and-coming art star can be yours. ArtAttack uses Braintree – a subsidiary of PayPal that specialises in mobile and web payment systems – for a fully secure and guaranteed buying process.
Indeed, frustrated with the difficulty of navigating other art apps, creating something simple, sleek, and ultra intuitive was one of the founding concepts of ArtAttack.
Says the app's co-founder, India Irving:
'What I've enjoyed most in this process has been speaking with artists and implementing their ideas into our user interface and user experience. It's thrilling because I know we are creating a platform "for artists by artists," giving them the features they want and need.'
LAUNCH EVENT
On June 27th, ArtAttack will be holding its official launch with a special exhibition in the heart of Chelsea, showcasing works submitted on the app by artists from all over the world. Hand-selected by a panel of top art world judges, including Graham Southern (Blain Southern), Tancredi Massimo (Christie's) and Michael Zhou (Zhou B Art Centre Chicago/Beijing) among others, emerging artists will have the chance to display their work in front of some of the art world's most influential minds.
ArtAttack Launch Exhibition, presented by The Dot Project Private View: Monday 27th June from 6PM Exhibition dates: 28th June – 1st July, 11-4PM daily The Dot Project, 94 Fulham Road, London. SW3 6HS.
About Staff