Curated by Director Abby Hignell, Hard Beauty opens today 22nd September across two floors of the gallery space in Shepherd's Market, Mayfair.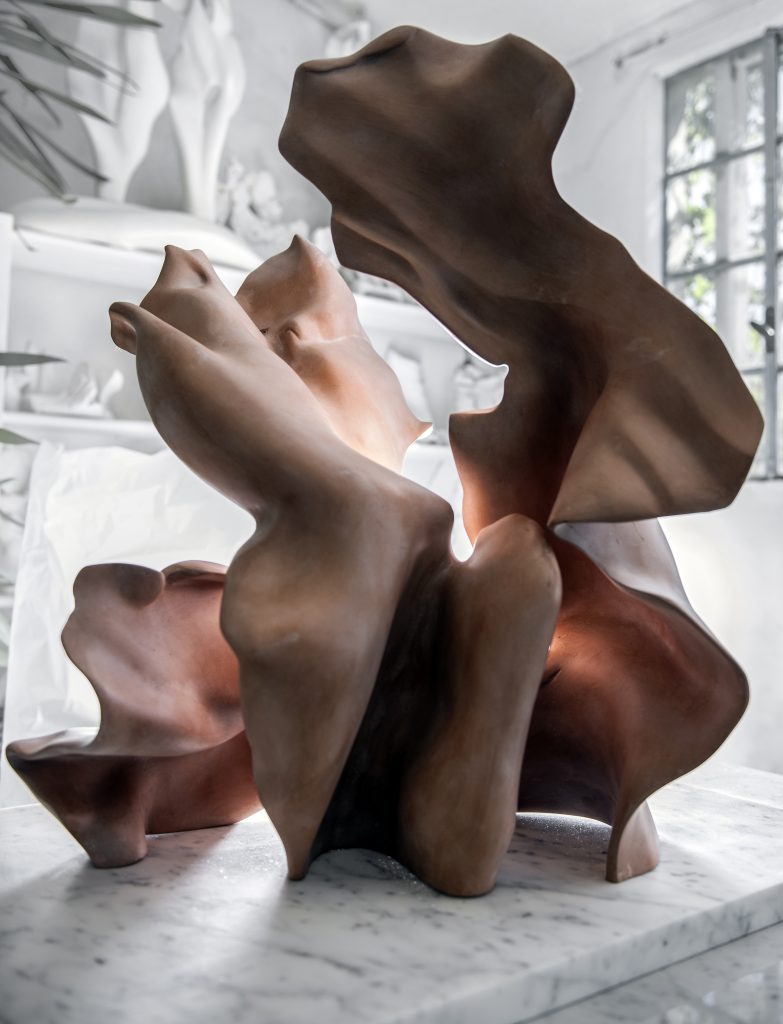 The exhibition offers a new insight into Blumenfeld's impact on contemporary sculpture at a pivotal moment in her career, where she joins a new gallery space and creates work that speaks to this daring change. The exhibition features new pieces in bronze, marble and terracotta . Moments of uncertainty and change have punctuated her career – allowing vulnerability to lead to opportunity. Blumenfeld continues to take risks in her work and career that imbue her sculpture with an energy and vitality resonant of the artist herself.
Helaine Blumenfeld is one of the most accomplished and respected figures working in sculpture today. Blumenfeld has developed a practice inspired by Cycladic sculpture and Futurism, creating a sculptural vocabulary that is entirely her own. Excelling in a male dominated field, Blumenfeld exhibited alongside Henry Moore at the Alex Rosenberg Gallery in New York in 1985 and became the first female sculptor to win the international sculpture prize 'Premio Pietrasanta e la Versilia nel Mondo' in 2007.
Best known for her monumental public commissions, Blumenfeld is passionate about bringing sculpture into the public domain, creating works that have become integral to the cultural landscape in the UK. Most notably, 'Tempesta' overlooking Hyde Park in London, installed in 2012, as well as the recently unveiled bronze 'Meridiana' in Holland Park. Blumenfeld's pieces represent some of the definitive examples of public sculpture in the UK.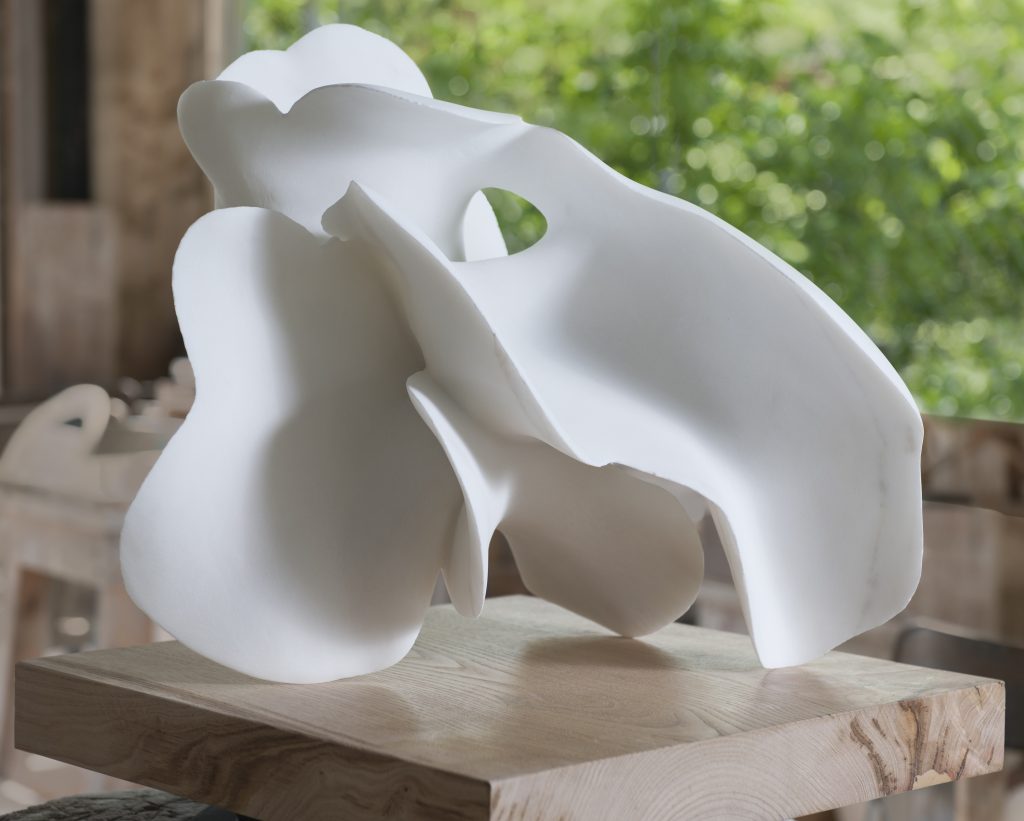 Highlights of the exhibition include Blumenfeld's new pieces that achieve remarkable delicacy in white marble, with Two Sides of a Woman, seemingly weightless and conveying movement suspended in time as well as Crescendo, a bronze piece which seems to suggest the wings of a bird or the petals of a flower in bloom. This dynamic of strength and frailty, movement and stillness in her work reflects the changing roles in a relationship – the tactile work encourages the viewer to shift their perspective and explore how the piece subtly changes from alternate viewpoints. The exhibition is accompanied by a fully illustrated catalogue with an introduction by author, Nicola Upson.
Timothy Potts, Director, Getty Museum said:
'Blumenfeld is a force of nature; an extraordinary artist, and a great contributor beyond her work itself. She's been an incredible advocate for public sculpture, for the arts and what they can do in communities and the effect they can have on people. And that of course is what the arts are there to do. I've been very privileged to experience this first-hand.'
Helene Blumenfeld Hard Beauty 22 September – 27 November HIGNELL gallery
Categories
Tags