Art critic Tabish Khan brings you the top art Exhibitions to see in London this week. Each one comes with a concise review to help you decide whether it's for you. All are closing soon: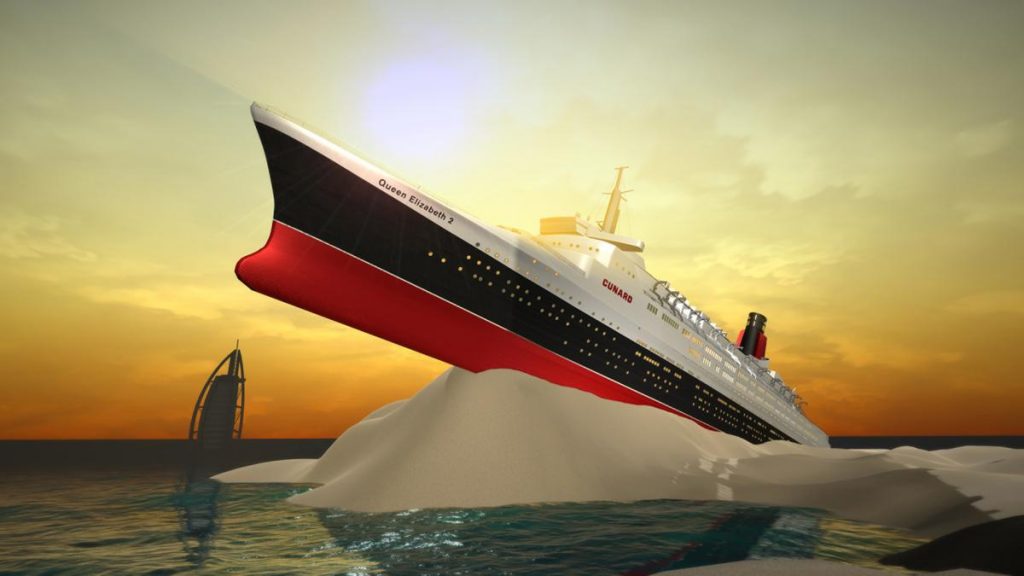 VG Award exhibition @ Annely Juda Fine Art
A great selection of emerging artists from the headbutting aristocrats of Jamie FItzpatrick to the whipped cream and doughnuts of Rebecca Molloy. Lawrence Lek is the deserving winner for a great video work looking at an imagined future where the QE2 is turned into the new Glasgow school of art. Until 17 September.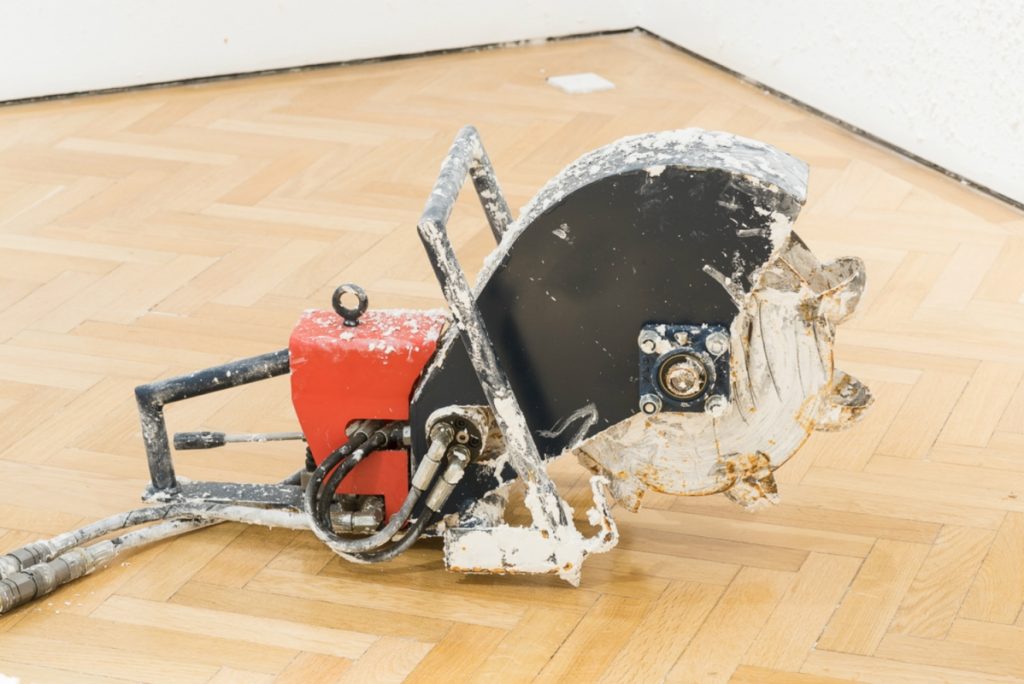 James Capper: Porta Carve @ Vigo Gallery
I've always been a fan of Capper's mechanical creations and they are back to wreak more havoc. This time performances are conducted in the pristine Mayfair gallery space, splattering materials across the walls. Until 22 September.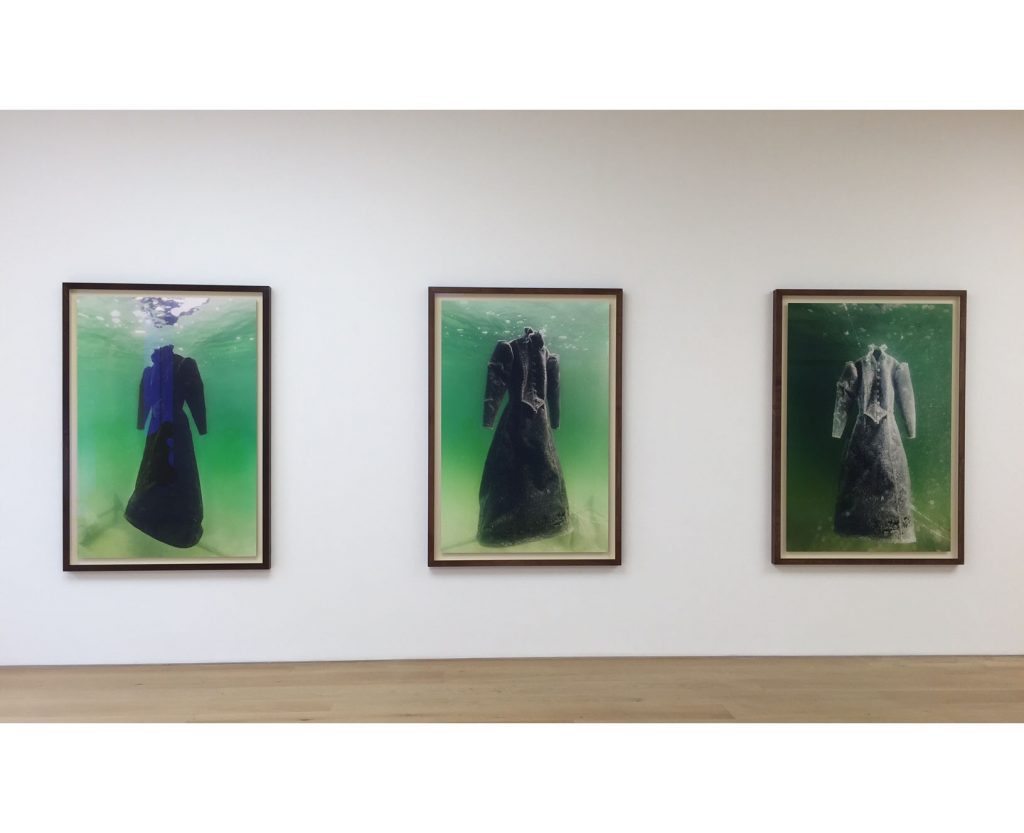 Sigalit Landau: Salt Bride @ Marlborough Contemporary
A traditional Hasidic garment is left in the Dead Sea, accumulating salt crystals over time. This photographic series presents the beauty of one the most lifeless places on the planet. Until 17 September.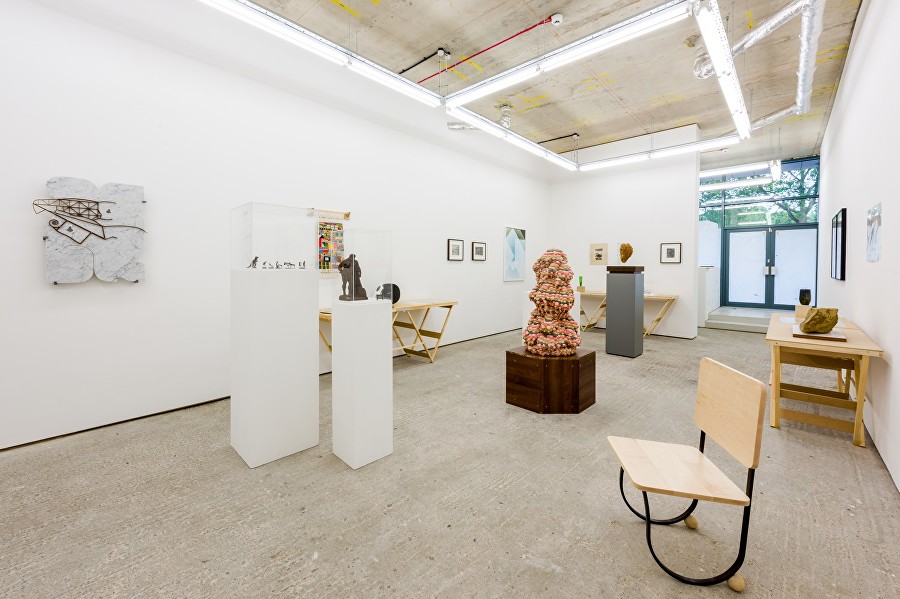 The Science of Imaginary Solutions @ Breese Little
Art is charted from the Neolithic period to today in this small but all encompassing exhibition. It's a bold and ambitious exhibition from this gallery in its new home in Bethnal Green, after a relocation from Clerkenwell. Until 17 September.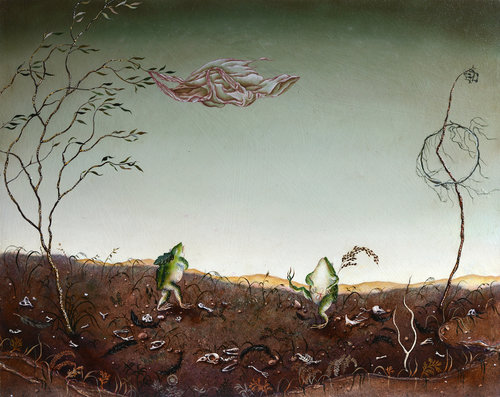 Hard-boiled Wonderland @ Jessica Carlisle
A group show form this gallery features three very different painters. The stand out for us is the surreal visions by Rui Matsunaga. Until 17 September.
Categories
Tags