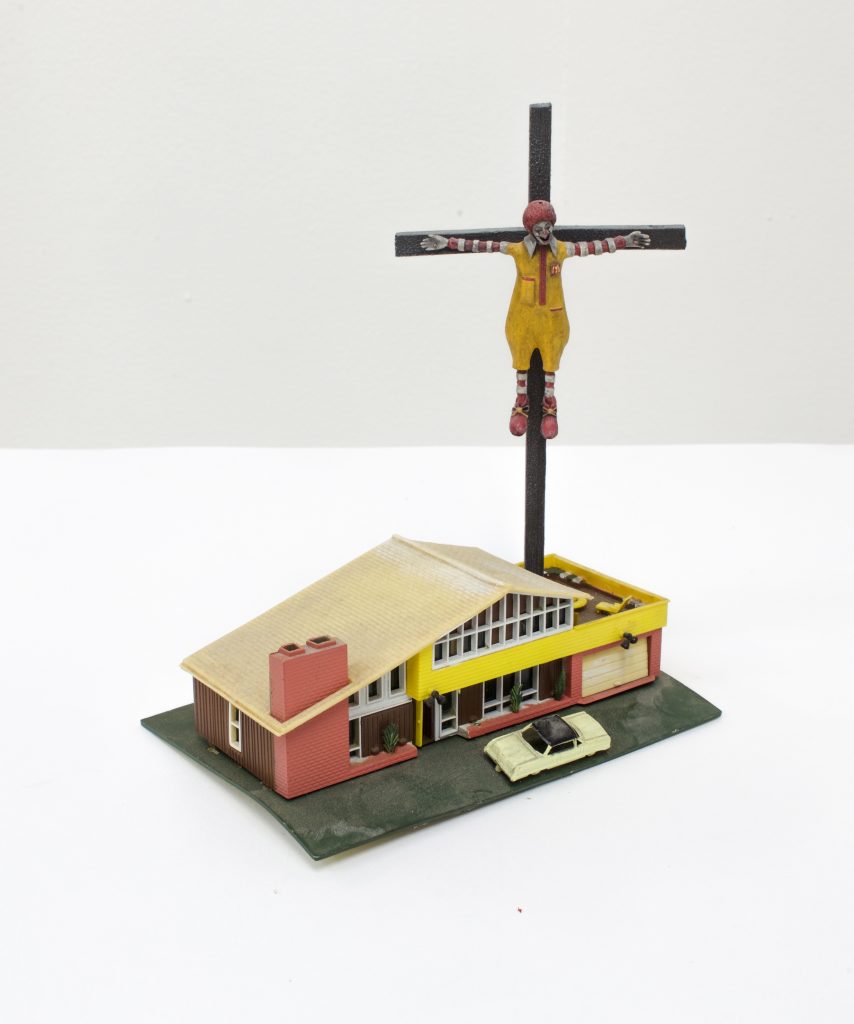 The somewhat shallow endeavour of spotting something shiny whilst drunkenly flicking through Instagram, in the early hours of the morning, and taking steps to try and blag said shiny thing through the means of sending a slightly deluded email is not always the best foundation for writing a good piece of journalism; but can sometimes result in something far more interesting than first expected.
The target of the email, in this case, was the Studio Manager of Jake and Dinos Chapman who,unbeknownst to me at the time, I was at art school with in the early 2000s. My proposal was to give them some promo for their extensive online shop in exchange for some product, which due to our vague association wasn't instantly dismissed as some chancer trying to shake them down for freebies.
The Chapman Brother's indefatigable output, which comes in many forms, is a predominantly bleak but gratifying observation of the atrocious capabilities of Man. The unrelenting study of despair and the drive to push boundaries of taste can at times seem to be solely for shock value, but on deeper analysis stem from genuinely held belief.
The shop, which sells everything from original one off pieces to Zippos, seems an unusual move as was Jake Chapman's willingness to answer my questions relating to it; all be it with responses coated with a degree of disdain and facetiousness.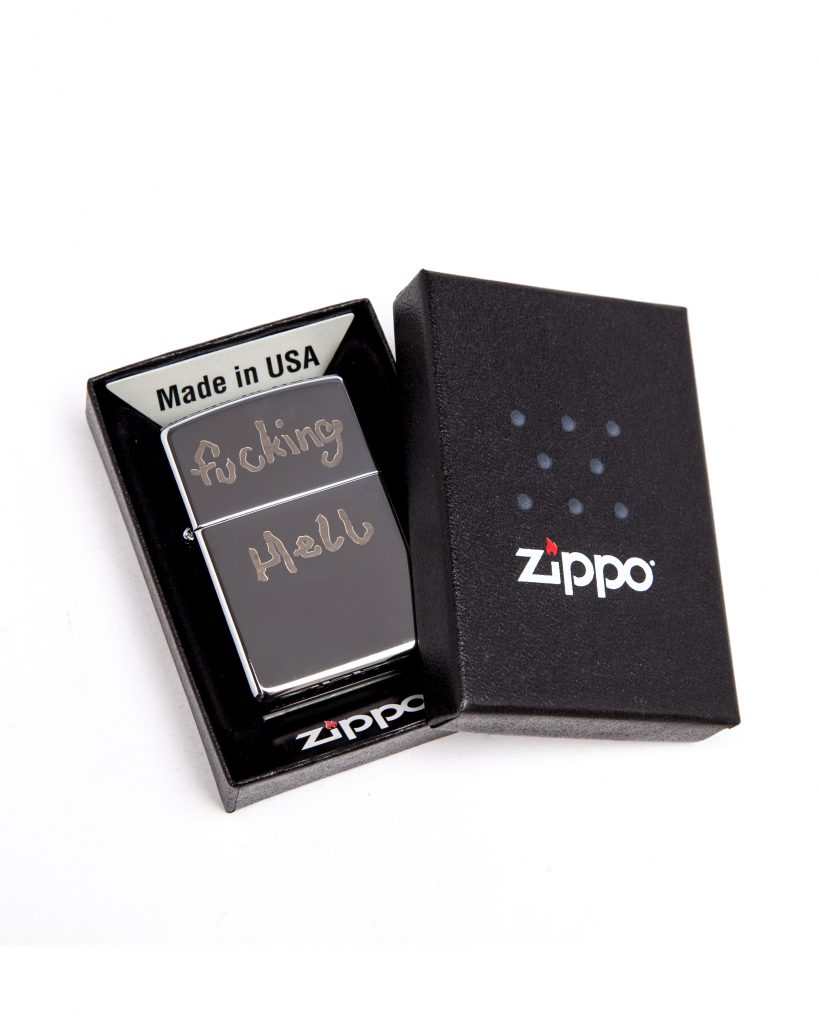 Thinking behind shop same as thinking in front of shop. Thinking is like time passing unhindered when make big ugly mistake, then cannot turn the clock back, not unwind to try again, tock – tick instead of tick tock… watch broken. Time broken. Shop broken. All gone. All dead.
Their considerable foray into e-commerce may come as a surprise given their surly perspective on pretty much everything. The running theme of odious corporations and corporate branding represented in their work suggests that such an entrepreneurial, throw away brand-extension is in some way beneath them.
A spoon cannot taste of the food it carries. Likewise, a foolish man cannot understand the wise man´s wisdom even if he associates with words of buffoon or village idiot – better to tell wise man to fork off.
See, the thing is, both Jake and Dinos Chapman are very clever and very talented, but probably hard fucking work, which made questioning them about things that are perhaps a bit boring and superficial, like their interest in 'Street Wear' and how their collaboration with Supreme came about, a slightly daunting and uninspiring prospect.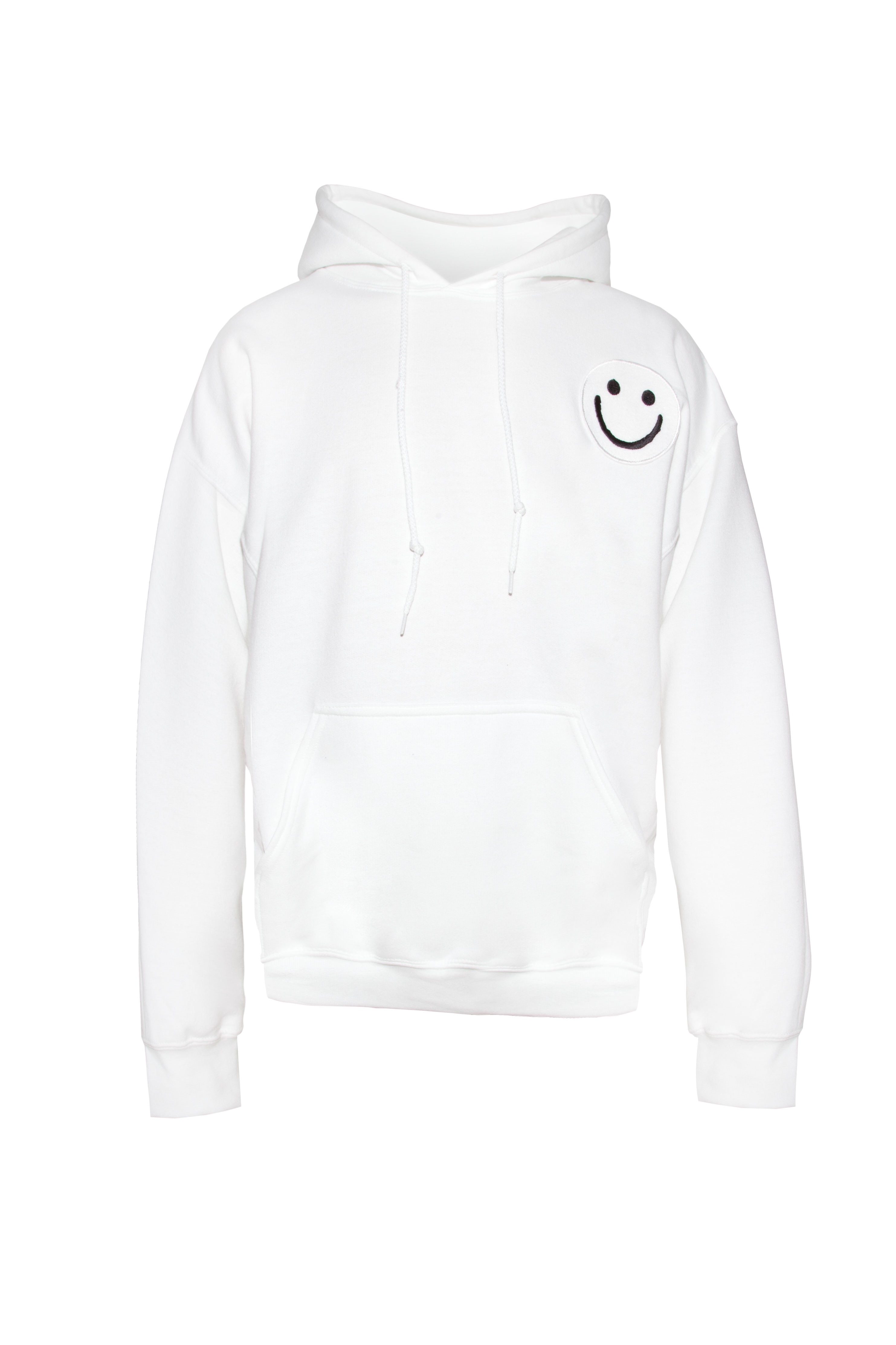 But while these subjects may seem boring and superficial they are still very much part of their practice. The new products that have been produced for the shop adopt the same 'Street Wear' aesthetic seen with brands like Supreme, Palace and Stussy – Brands that garner an almost celestial devotion from their adolescent fans. Brands responsible for a generational, sub culture of 'Fucc Boi' collectors who are willing to camp over night and get physical with other sweaty consumers just to 'cop' the latest 'drop'.
The true hero is one who conquers his own anger and hatred while keeping seething hatred hidden in secret struggle for kill all hippy freedom, hatred is the only true truth weapon we possess, love and compassion are simpleton luxuries. Love is merely infinity put at the disposal of poodles.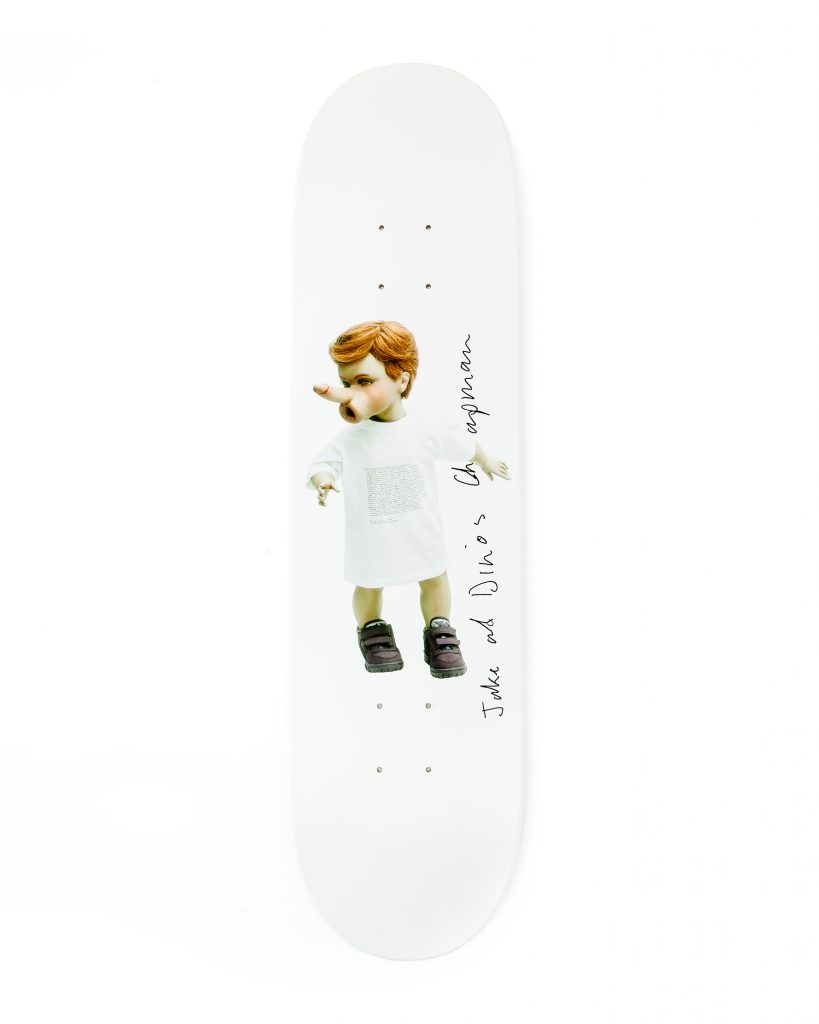 You can now buy Chapman Brothers Hoodies, all over print T-shirts, stickers, Skateboards and patches. Products that have been made popular through music and alternative subcultures like hip hop, punk, graffiti and skateboarding. Cultures that were once subversive and anti establishment but have slowly crept into the mainstream. The apparel offered online is very much a product of 80s and 90s nostalgia, which comes as no surprise. Jake and Dinos' rise to notoriety started in the 90s at an age where listening to Body Count in smokey bedrooms and wearing oversized clothes whilst gurning your face off at Castle Donnington was the done thing – before it all turned in to sniffing Banger in the Groucho and and having 3 day benders with Sadie Frost.
Sometimes silence is sometimes the best answer. Other times shouting blue murder lung must propel foul air is best answer. Sometimes life is about such balance – like Supreme skateboard need balance or bleed knee elbow face hands.
But this isn't necessarily a bad thing. This is what attracted me to the shop in the first place; all be it after a night of excess. The idea comes form a credible place but has perhaps accidentally become adhered to a culture that is now slightly lame simply because everything has become slightly lame. Diluted versions of times gone by revived like a wheezing, legless zombie just to get in the pockets of 'da yoof'. I'm not suggesting at all that this was the intention for creating the shop just that it may have become slightly misguided somewhere down the line.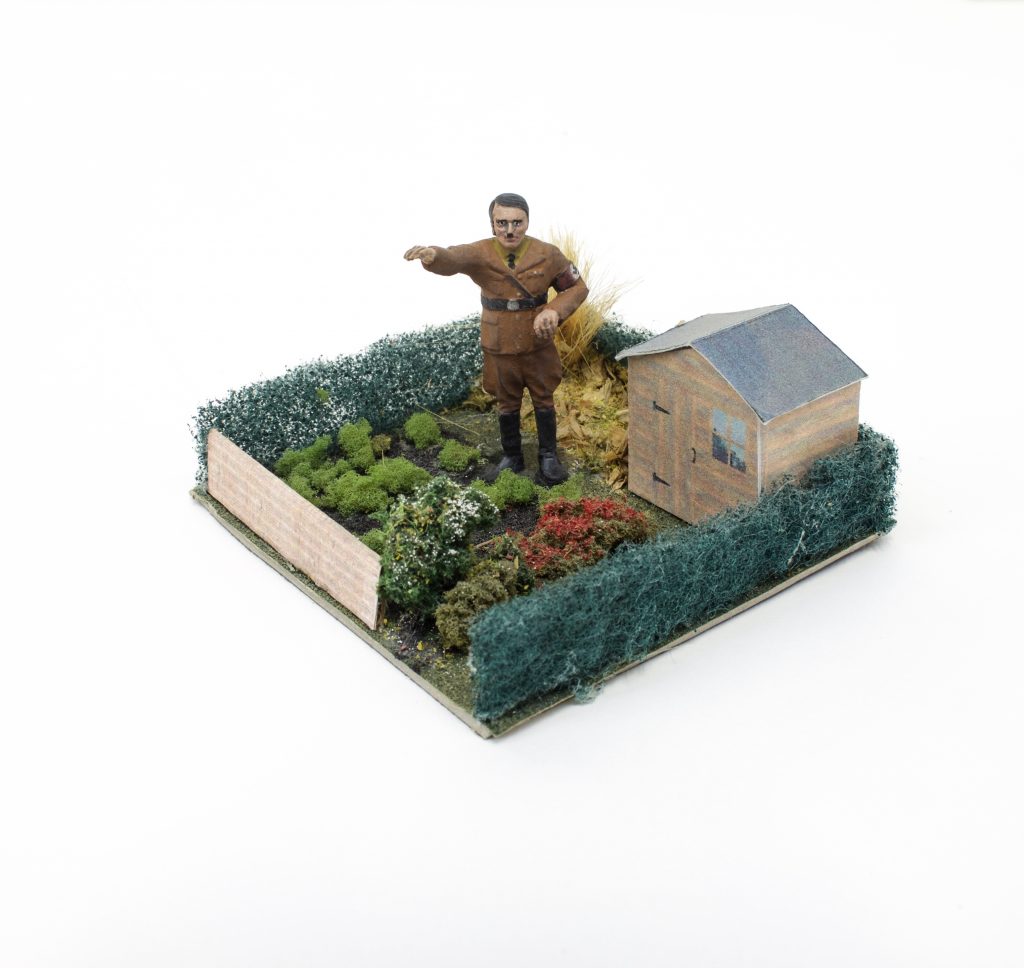 Aside from the element of the shop that screams chunky, silver jewellery and hanging out with James Lavelle there is whole host of really interesting and desirable stuff. The inclusive nature of the Weirdness Works, which are sculptures sold online for as little as £2.50 on a first come first served basis gives the opportunity for people without a Charles Saatchi sized budget to own their own little piece of Hell.
Selling work in this way, without the proof of authenticity, and without concern for profit or profile is refreshingly un-individualistic – reminiscent of the RCA's Secret postcard auction from which Jake Chapman's entry for this year was rejected. His offering was a crudely drawn nude signed Tracey Emin.
There is wise saying said much in Margate: 'Tragedy should be utilised as a source of much strength no matter what sort of difficulties or how painful experience is if we lose our hope that's our real natural disaster every day think as you wake up every mushroom cloud has silver lining better to be legless in Dubai than limb-less in Saudi Arabia today I am so very very very fortunate to be alive like newborn puppy I have a precious human life I am not going to waste it I am going to use all my energies to develop myself to expand my heart out to others to achieve enlightenment for the benefit of all living and dead beings I am going to have kind thoughts towards others I am not going to get angry or think badly about others I am going to benefit others as much as I can remember that the best relationship is one in which your love for each other exceeds your need for each other every day think as you wake up today I am fortunate to be alive not dead as rancid door mouse or sickening flea-infested vermin mole say again I have a precious human life I am not going to waste it I am going to use all my energies to develop myself to expand my heart out to others to achieve enlightenment for the benefit of all beings I am going to have kind thoughts towards others I am not going to get angry or think badly about others I am going to benefit others as much as I can.'
The unwavering distrust incapsulated by Jake and Dino's work will always be relevant, fascinating, jarring and healthy. We live in a society where these things need to be highlighted – where in order to do good we perhaps need to see and experience some pretty horrible shit. If the shop is a platform for exposing these sort of ideas to wider audience it can only be a good thing.
Choose to be pessimistic, it feels better to sneer than smile.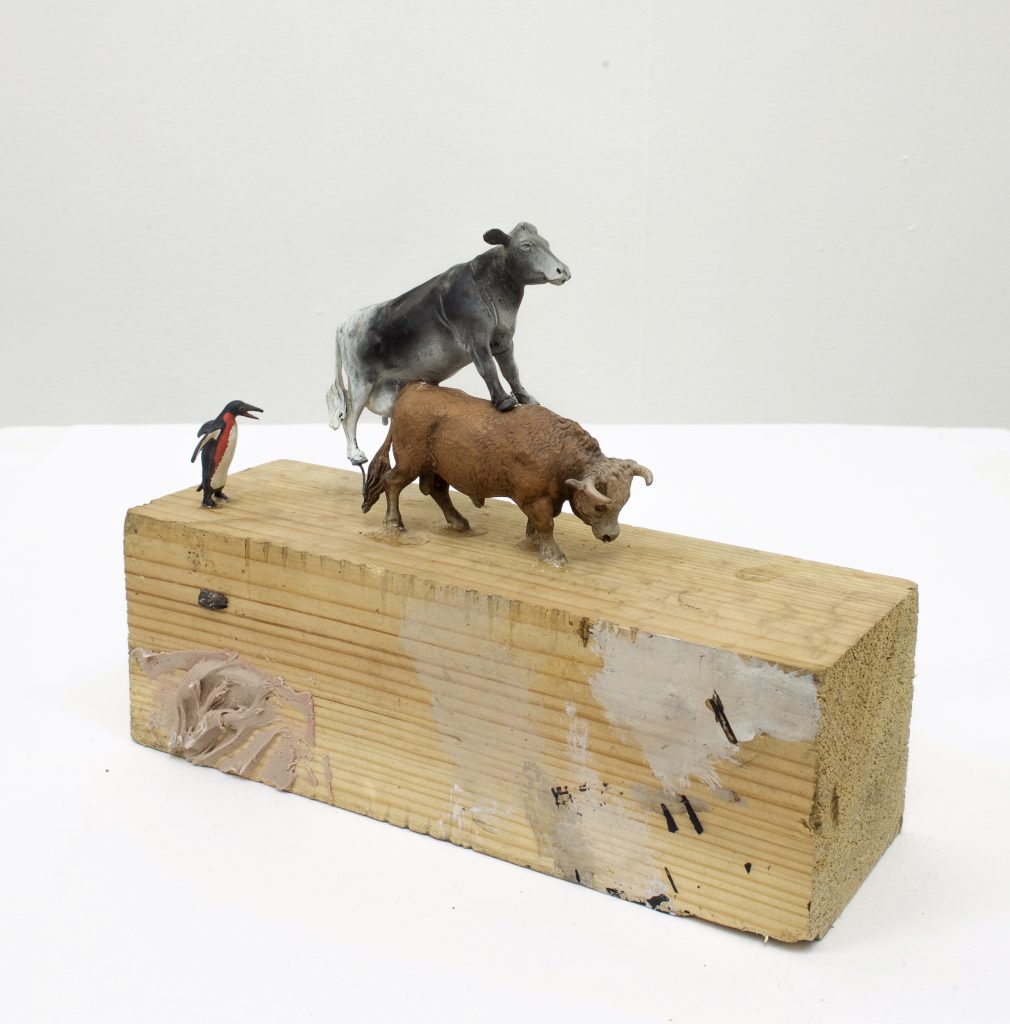 Categories
Tags