The London art scene is massive and overwhelming. Out of hundreds of galleries and thousand of people who work in them, how do you know where to go and who to listen to?
We asked a few hundred art professionals, curators, and artists to name their favourite galleries and we came up with a list of 70. Luckily for us, many museums and galleries were available for interviews. This interview was conducted in 2015, it took a year to publish because it turns out it's a lot harder to liaison with 70 galleries and their PR agencies than we originally expected. All the anachronisms were kept to illustrate just how fast paced the London gallery scene is, some people we interviewed no longer work at the same galleries, and some galleries no longer exist in the same form they did last year.
We wanted to share the knowledge with as many art professionals as we could so we are sharing 20 condensed interviews with Fad's readers. The full lengths interviews are available in the book 'Who to Know in London?'
Vincent Honoré is the 5th interview out of the series of 20.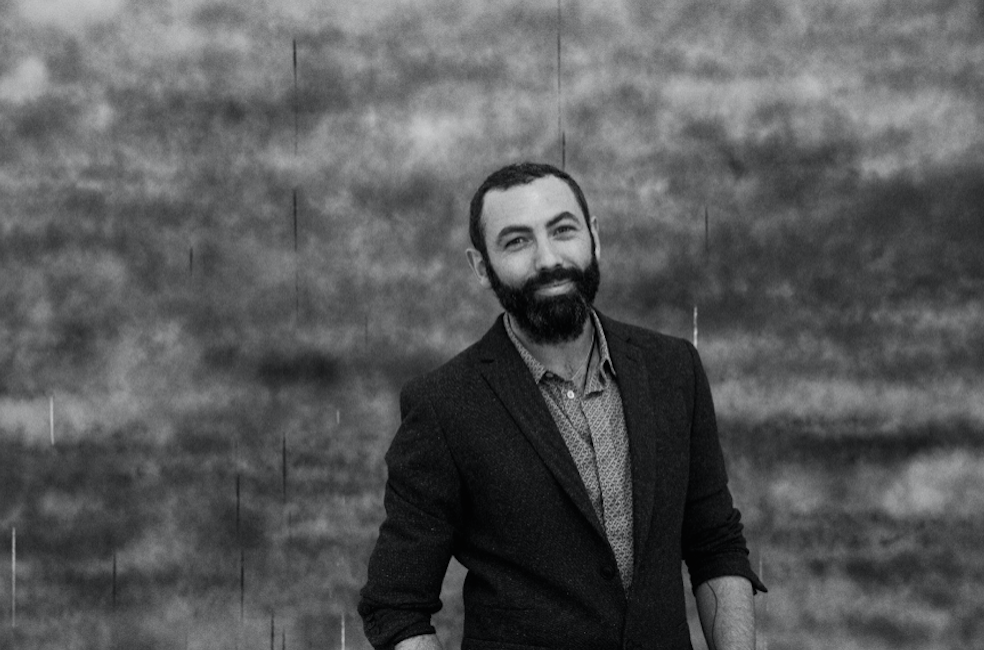 David Roberts Art Foundation (DRAF) Vincent Honore?. Photo Credit: Mary Ashton Ellis
What is your background and how did you get into the art world?
I originally studied Comparative Literature at the Sorbonne in Paris to become a teacher for a short while and then quickly recognised that as much as I loved teaching, I was not made for the structure of the public education. So I started to look around and realised that contemporary art would be a field in which I would keep learning things. In order to get there, I studied a Master of Arts Management in Paris. Later I was hired as an assistant curator by the Palais de Tokyo and then moved to Tate Modern. After I left Tate Modern, David Roberts asked me to lead the Foundation. I am the founding director here – I structured the foundation and its programme with the team.
How was David Roberts Art Foundation (DRAF) set up?
The David Roberts Art Foundation, DRAF, was initiated by the collector, David Roberts, in 2007 and had been operating since 2008. First in Fitzrovia, from 2008 to 2012, and now in south Camden from 2012. David Roberts was collecting for many years and decided that on top of his activities as a collector he would like to create a structure that would produce context. DRAF is not a private museum so David Roberts doesn't program the Foundation. It is a registered charity with space, a team and an operating budget. Parallel to that there is the collection of David Roberts which is a sort of library of forms and contents that the Foundation doesn't own and that the Foundation is responsible for. It means we don't have to showcase the Collection, we are absolutely free to use it or not.
What was the vision and the mission behind DRAF when it was set up?
There was a lot of discussion about it at the beginning between me and David Roberts. We were thinking about what was missing in London and arrived to a conclusion that we wanted to emphasise the role of a curator by providing them with an appropriate platform. That is why we set up Curator's Series and invited a lot of curators to give talks and do projects at DRAF. Then we wanted to play with the formula of an exhibition – for example to make exhibitions as a fictional narrative or novel – and that is something we introduced from the very beginning. We also aimed to create a stage where performance would not be happening in a separated space but would be set up at the core of the institution – in the exhibition space.
Around these principles, we decided to build DRAF, however, I wanted to test them on a smaller scale first. Our current building was available to us from the beginning but I preferred to work with a smaller venue until I was certain that the model we were establishing would be valid. After a few years of incubation and with the feeling that what we were doing was legitimate we moved here to work on a larger scale. We are currently operating on almost 1,000 sqm and are extending the space in September.
What does it take to make a critically acclaimed art institution?
I can only tell you what is important from our perspective here. I am not sure whether that makes us a critically acclaimed institution but it certainly matters to us to work in this way. We are trying to create our own context with the artists, curators and critics by working in four main directions.
Firstly, we focus on research and one of the main programmes of research is called the Curator's Series, for which every year we invite a curator to produce an exhibition here. The curator has a total access to all our resources, space, time, team, collection, if he or she wishes to do so, and we are here to help with the production of that exhibition. A major part of the programme at DRAF is conceived to explore the potential of research, in which dialogue and participation are considered as valid forms of co-production. We are here to support research of other people and we are always open to new fields of research. For instance, DRAF has recently produced All Of Us Have A Sense Of Rhythm curated by Christine Eyene. The exhibition presented Eyene's original research into rhythmic sources in performative, material and immaterial productions within African traditional and contemporary cultures. This first exploration of this essential lineage encompassed dance, avant-garde composition, popular music and subcultures and rhythmic video editing through the twentieth century to the present day.
Secondly, DRAF is the space for co-production, where we co-produce meaning and context with the artists, critics, curators and audience. We don't speak to masses, we speak to informed individuals. We ask people to come to us and make an effort to experience what we are doing.
Thirdly, I really believe an art museum should be a stage on which events are happening. It should not be a temple and it should not be an amusement park. Displaying an artwork is an event, a talk is an event, and they create memories. Therefore, a museum is made of memories and when we leave it we should be filled with these memories. We try to achieve that by staging a lot of live actions and immaterial productions such as performances, happenings, talks so the exhibitions here are usually to a great degree performative.
Last but not the least, authorship and subjectivity really matter to us. Our exhibitions are always prototypes coming from a sort of subjectivity. We encourage artists and curators to push the limits of experimentation to create events that are unique for them and for DRAF. Therefore, each exhibition is very different from the other – there is no prescribed formula that gets duplicated over time. We never do retrospectives or explore particular themes such as French art or video art. We enjoy questioning the very essence of what an exhibition can be. For example, this year one of our exhibitions was a cabaret while another one was reminiscent of a crime novel. We are always playful with the formula of an exhibition because our team and devoted audience share a belief that an artwork should be experienced subjectively.
About Art Map London