To celebrate the first anniversary of Garage's move to its permanent home, Urs Fischer has developed Small Axe, an exhibition that responds to the building and its surroundings. Creating a series of installations that dramatically play with scale and sensory perception, the Swiss-born artist invites audiences to see the Museum from a new perspective.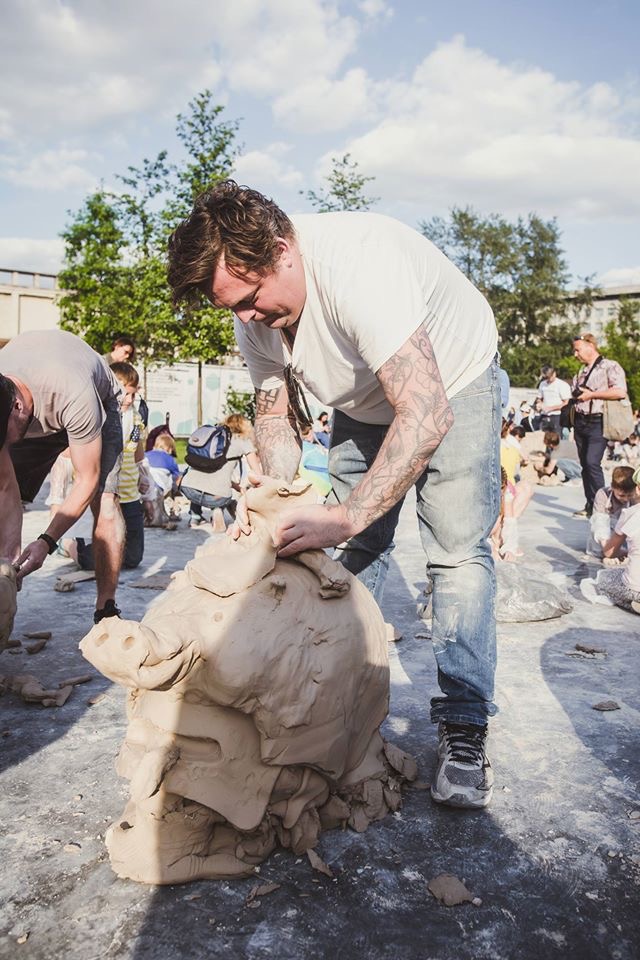 Occupying the Central Gallery, the installation includes nearly 100 new pieces produced for the show, as well as recent paintings and sculptures. A focus on personal histories is present in all the works that will be on view, providing an interesting antidote to the grandeur of the Soviet Modernist architecture and its complex cultural mission after being remodeled into a contemporary museum. The shift is on smaller and more intimate events, which we see, for example, in Fischer's representation of an affectionate pose in the life-size wax rendition of his friends Bruno & Yoyo (2015). In his recent large-scale paintings, images of his garden in Los Angeles are obstructed by images of thick brushstrokes, connecting the space of art with his own personal one.
Small Axe also extends to Garage Square, where Fischer will staged the largest collaborative project he has ever made, which is called YES. The piece involved inviting people from all walks of life to create a landscape of clay sculptures that metamorphosed over the course of the show. The open process through which the work comes together—contrasted with the contained process of creation in the studio—echoes the importance of communal activity and unregulated synergetic forces within society. For the first week of the project, running up to Garage's one-year anniversary and Russia Day celebrations, Fischer has also invited longtime collaborators Mina Stone and Alex Eagleton to prepare meals for the project volunteers and participants. Working in Moscow for the first time, the chefs will use local seasonal produce to create a different menu every day.
The exhibition space will turn into a vintage Soviet-style recreation room, where some of the furniture is specially designed by Fischer. Visitors can relax and enjoy a variety of books and films selected by the artist, and gain insight into the current and previous iterations of YES around the world.
Yes Fischer Small Axe Garage Museum of Contemporary Art To August 21, 2016 garagemca.org
YES is an ongoing project started by Fischer in 2011 and most recently staged in 2015 at the Henry Moore Institute in Leeds, UK. For every staging, Fischer's co-authors are given complete freedom to mold tons of clay into giant objects or tiny sculptures. For the Moscow iteration, the artist will work with volunteers from various art schools, including the British Higher School of Art and Design, Moscow Architectural Institute (MARCHI), Stroganov Moscow State University of Arts, and Surikov Art Institute, as well as visitors to Gorky Park.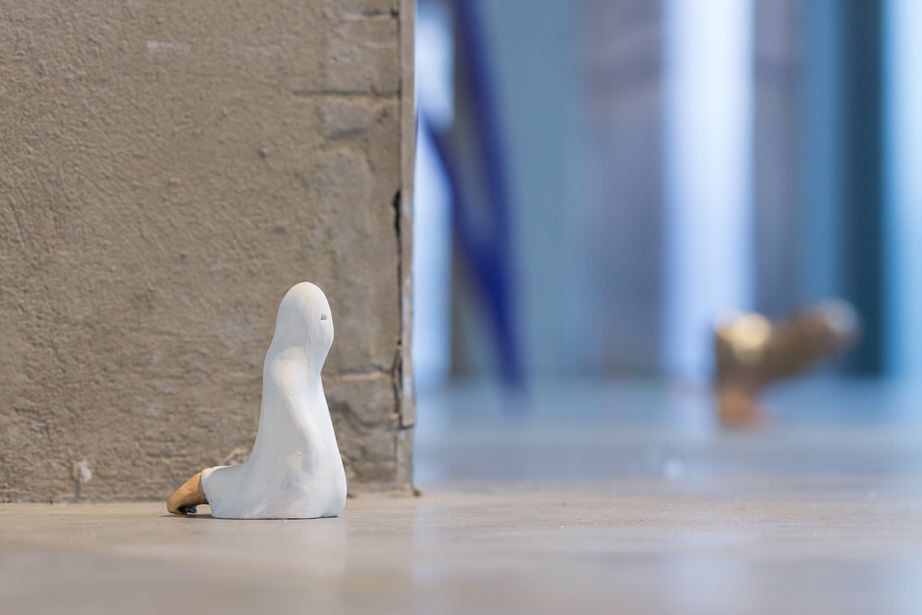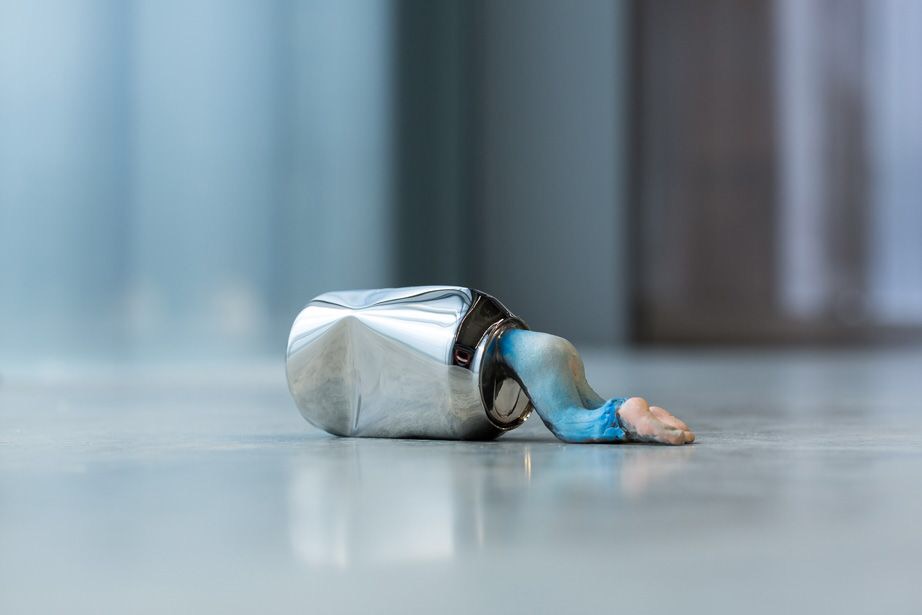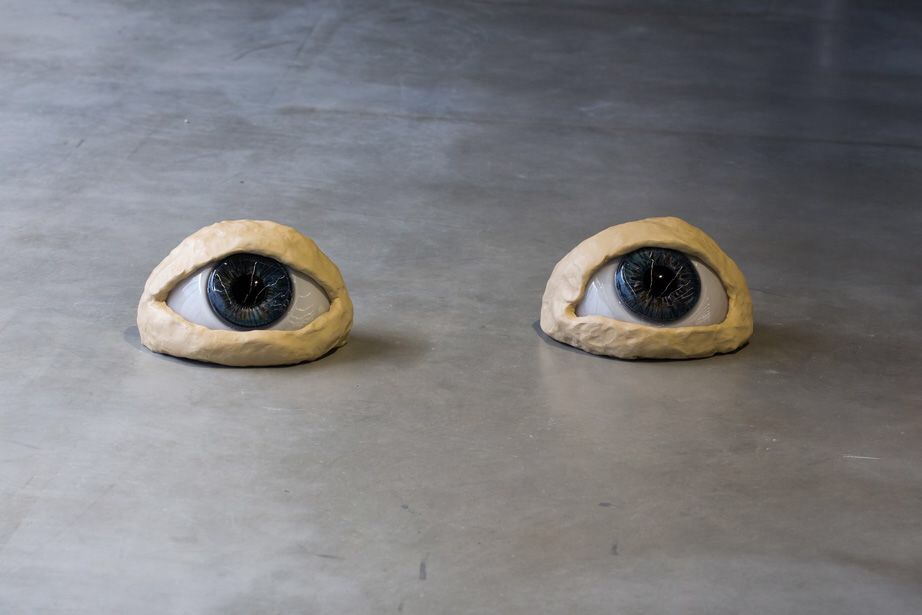 About The Artist
Urs Fischer was born in Zurich, Switzerland in 1973. Recent solo exhibitions include Big Clay #4, Seagram Plaza, New York (2015); YES, Projectspace Slaughterhouse, Hydra, Greece (2013); Urs Fischer, MOCA, Los Angeles (2013). Recent group exhibitions include The Event Sculpture, Henry Moore Institute, Leeds (2015); The Human Factor: The Figure in Contemporary Sculpture, Hayward Gallery at Southbank Centre, London (2014); and A Place in Two Dimensions: A Selection from Colección Jumex, Museo Jumex, Mexico City (2013). Urs Fischer's work was included in the Venice Biennale in 2003, 2007, and 2011. He lives and works in New York.
@iamtheartrunner
Categories
Tags