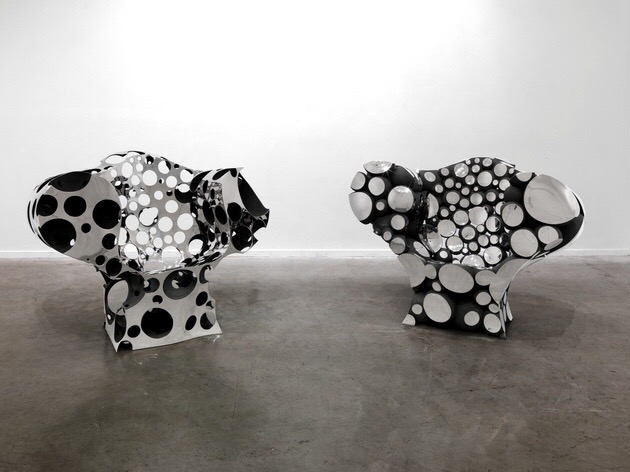 Even the Oddballs, 2008 Stainless steel 96 x 128 x 76 cm; (37 3/4 x 50 3/8 x 29 7/8 in.) each Edition of 3
This will be Ron Arad's first solo exhibition with Ben Brown. Summer Exhibition is the culmination of Arad's most recent work, spanning sculpture, hand-crafted studio pieces and industrial design, and showcasing the artist's constant experimentation with the boundaries and possibilities of materials, from metals to wood and glass.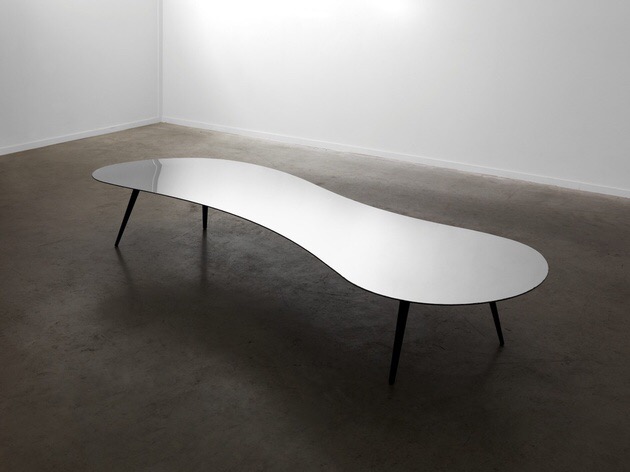 Puddle 21, 2015 Signed and numbered Mirror polished stainless steel and patinated mild steel
35 x 222 x 83 cm; (13 3/4 x 87 3/8 x 32 5/8 in.)
An eye-catching installation of Arad's brand new Puddles (2016) – 32 unique mirror polished stainless steel tables created specifically for the exhibition. Combining intelligent and beautiful design with the artist's pervasive sense of humour, the amorphous shapes of Puddles form a whirlpooled labyrinth as they curve around the gallery space, up the walls and around corners. Other new, unique pieces fuse metal sculptural elements and hand-blown glass; Standard Stoppages and Hedgehog (both 2016) take their names and the shape of their metal frameworks from Marcel Duchamp's iconic works of the early 1900s.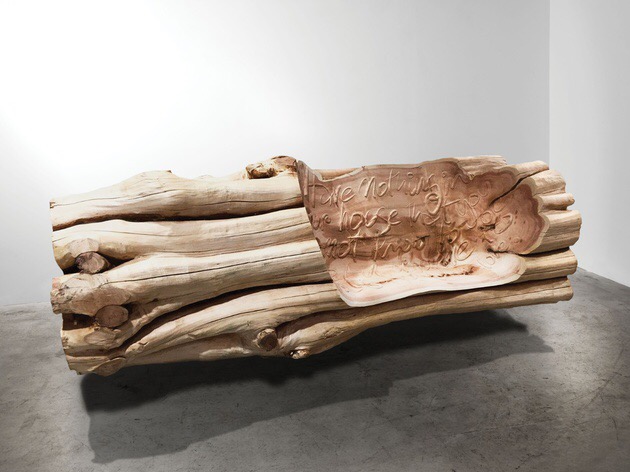 Ron Arad Useful, Beautiful, Love., 2016 Cedar 116 x 330 x 140 cm; (45 5/8 x 129 7/8 x 55 1/8 in.)
Summer Exhibition at Ben Brown Fine Arts will coincide with the unveiling of three major public artworks in London by Ron Arad in the summer of 2016; Spyre, in the courtyard of the Royal Academy of Arts (8th June), Thought of Train of Thought, winner of the Terrace Wires public sculpture series at St. Pancras International (7th July), and Curtain Call, a 360° interactive installation at the Roundhouse (6-28 August).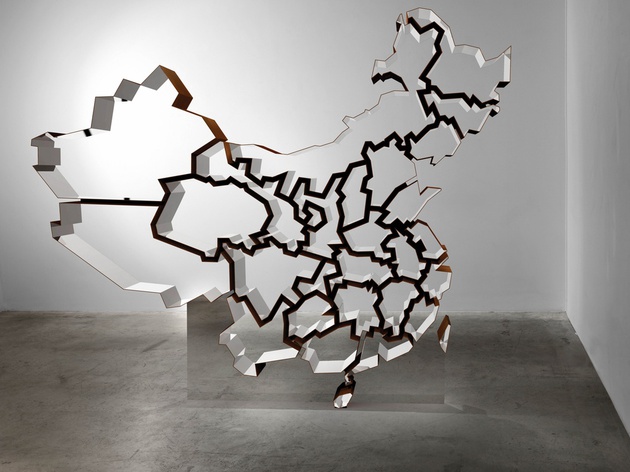 Free Standing China, 2009 Poly-mirror stainless and COR-TEN steel 348 x 420 x 65 cm; (137 1/8 x 165 3/8 x 25 5/8 in.) 2 Editions of 3

RON ARAD Tuba, 2016 Mirror polished stainless steel and patinated mild steel 90 x 231 x 88 cm; (35 3/8 x 91 x 34 5/8 in.) Edition of 6
Categories
Tags