The Vauxhall Art Car Boot Fair is always great fun plus also a great place to bag a bargain.
This year it's especially special for all those people who can remember the late 70's (Quite a few of the artists exhibiting) as its the 40th anniversary of the birth of punk rock, and the inventive spirit of those times is embodied by the musician Keith Levene (ex-Clash and Public Image Ltd member), who will be staging an as yet unspecified performance at the event. (It may involve a lot of spitting and cheap full strength cider).

Gavin Turk (Left) and Damien Hirst at the Vauxhall Art Car Boot Fair 2015 on Sunday 14th June 2015 Photo by Dave Benett
This year's line-up of established and up-and-coming artists includes Keith Coventry, Tracey Emin, Gavin Turk, Pam Hogg, Sir Peter Blake, Ben Eine, Polly Morgan in collaboration with True Rocks, HelenA Pritchard, Christian Furr, Marcus Harvey, Colin Self, Pure Evil, Mat Collishaw, and Charming Baker. Each will be personally pitching up and selling their original, exclusive artworks out of the back of new and vintage Vauxhall cars.
And also look out for Cultivate: Sean Worrall and Emma Harvey (Cultivate founders) will be joined by a couple of selected guest artists in their "boot". This year they have brought their regular collaborating duo of word-smiths Quiet British Accent and London's currently rather buzzing contemporary street art flavoured social commentator Skeleton Cardboard.
Expect a whimsical afternoon packed with serious art bargains, exclusive works, special editions at affordable prices, and vintage Vauxhall cars turned into unique installations. There will also be a frenzy of fabulous hands-on entertainment, sleights of hand and other magic, glove puppetry, handbag slinging, hand-printing, exotic finger food, hand- pushed trolley bars from Artists Behind Bars with hand-pulled pints and hand-shaken martinis, and plenty more:
Entertainment curated by Richard Strange, a cabaret tent takes centre-stage as an arena for music, magic, and performance art, Shrink sessions on the backseat with renowned psychoanalyst and author of 'The Hand', Darian Leader, Palm reading by Bob & Roberta Smith plus fine art on nails and special hand-of-the-artist prints.
Vauxhall Art Car Boot Fair will be taking place on Sunday 12th June at the Truman Brewery, Brick Lane, London E1 6QL between 12 – 6pm. Entry is £5. www.artcarbootfair.com Make sure to arrive early for the best bargains.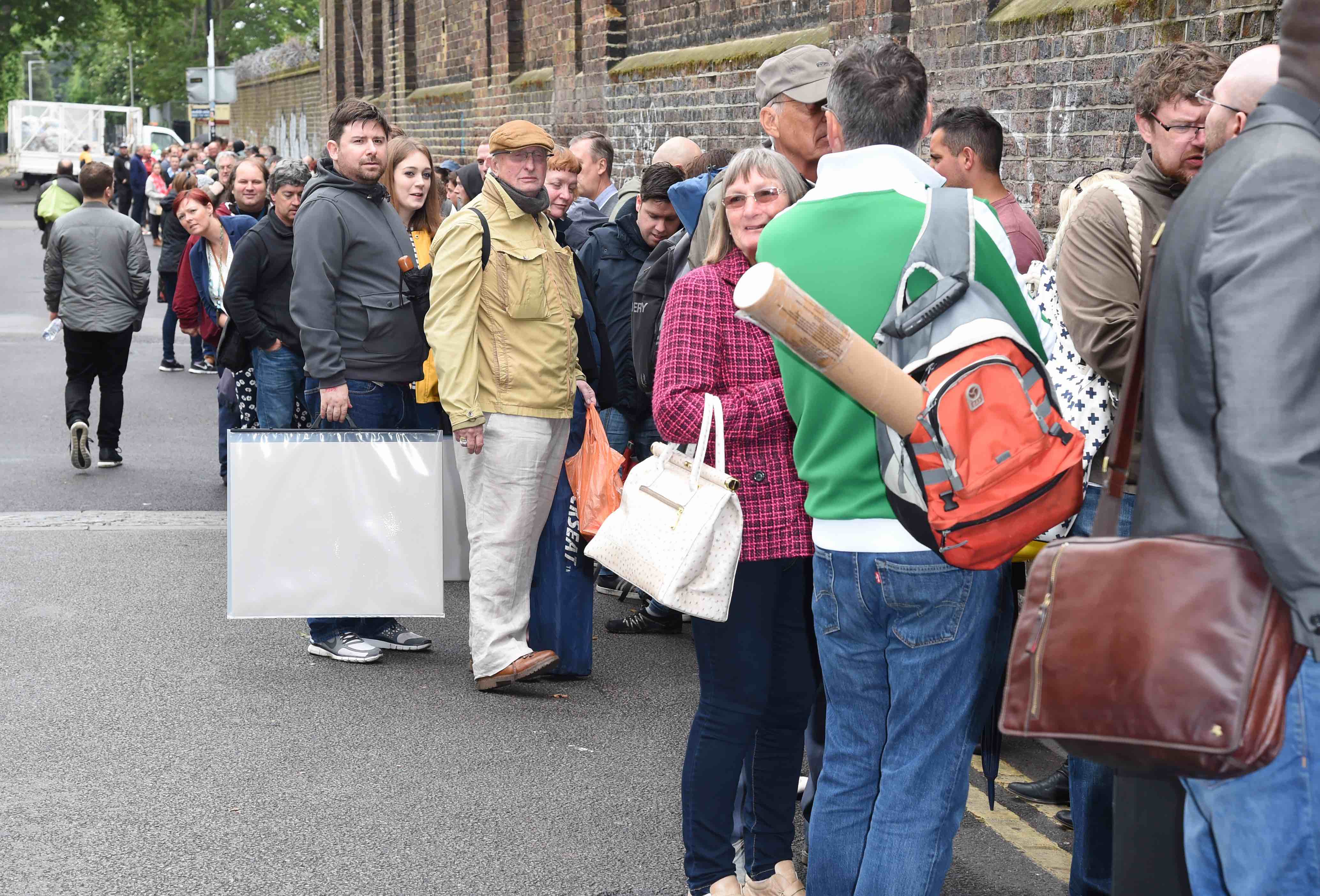 Categories
Tags