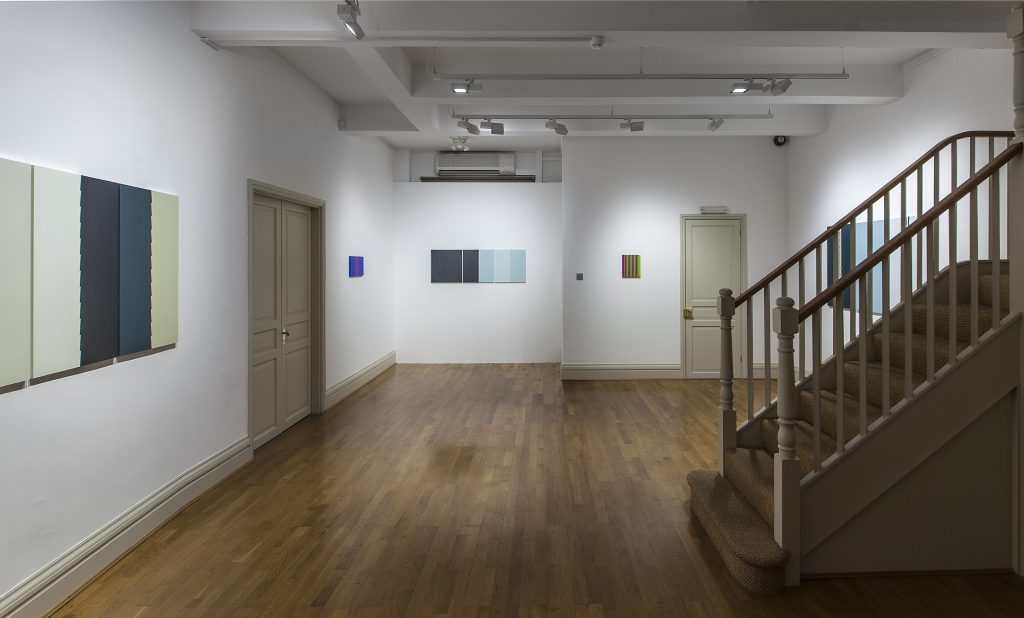 Hidden amongst antiquarian objects are the abstract gems of Tess Jaray. This exhibition presents recent works by the Royal Academician. In the continuing style of Jaray's practice, these five works explore geometry, repetition, colour and light.
This small, but powerful show is formed of three triptychs and two paintings. There is a subtle, yet striking, display of light and shade within her works. In her more contemporary works, Jaray has been using laser cutting. This gives her dividing line a sharper edge. The patterned line that she uses the demarcate coloured areas are described as thorns, but they could equally be architectural columns. This line is also a minute sculptural moment; stand too far away and you'll miss it. It is the meeting of paper and paint.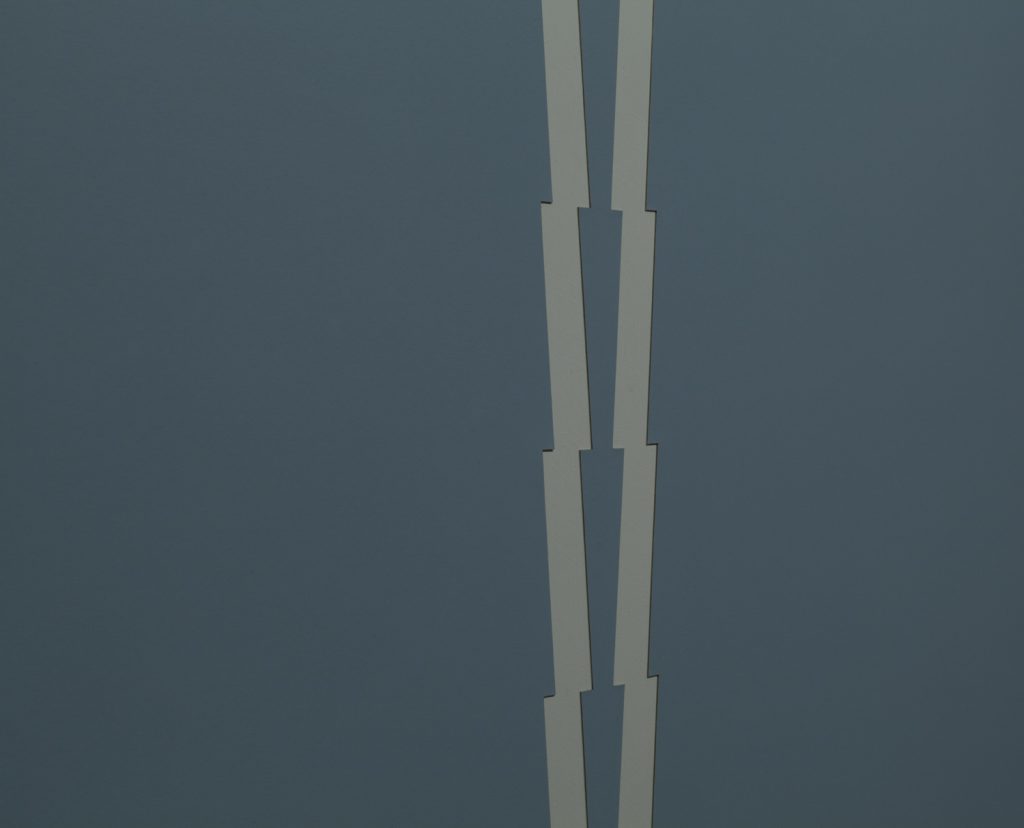 Detail – From Borromini (2015)
The larger works are subtler, with palettes taken from landscape paintings. However the smaller ones have a bolder use of colour. They have bottled the power of Barnet Newman's zips and distilled them into paintings, which are tiny by comparison. These two paintings are incredible and the most eye-catching and captivating works in the exhibition.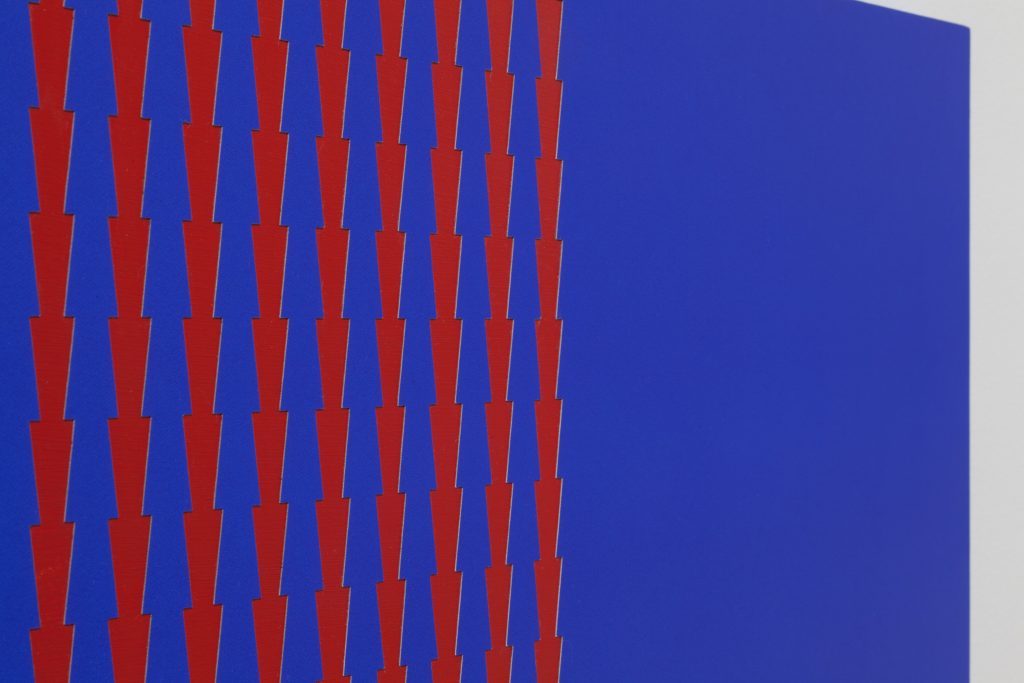 Detail – Thorns 5 (2014)
This show is the first at Megan Piper's new location. She set up here after the doors closed on The Piper Gallery in 2013. Although the exhibition is small, it is extremely sensitive and considered. I hope this ethos continues throughout Megan Piper's programme.
Tess Jaray: Dark & Light is at Megan Piper, 67 Jermyn Street (Harris Lindsay) until 19th June
Categories
Tags