There are lots of art events happening in London; talks, workshops, tours, discussions and many many more! To help you with the choice Jenny Judova from Art Map London has picked 'The Most Interesting Art Events ' to see in London this week.
---
TUESDAY 17 MAY
6:30 PM – 9:00 PM @ White Cube Bermondsey, 144 – 152 Bermondsey Street London SE1 3TQ
This discussion will focus on the two of the artistic capitals of the world, London and New York.
SPEAKERS
Stephanie Dieckvoss, Independent Arts Management Consultant, lecturer and art market journalist
Lock Kresler, Director, Dominique Lévy
Hidde Van Seggelen, gallerist and TEFAF board Member
WEDNESDAy 18 MAY
6:00 PM – 8:00 PM @ Parafin, 18 Woodstock Street London W1C 2AL
Self and Sea is the first in a proposed trilogy of exhibitions which will form an extended interrogation of the genre of portraiture. While portraits have always been a key element within Martínez Celaya's practice, this is the first time he has used them as the central thematic of a body of work.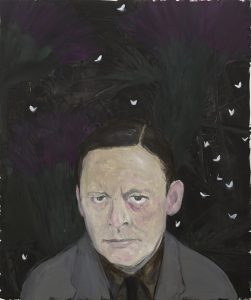 THURSDAY 19 MAY
6:00 PM – 9:00 PM @ UNION PACIFIC, 17 Goulston StreetLondon E1 7TP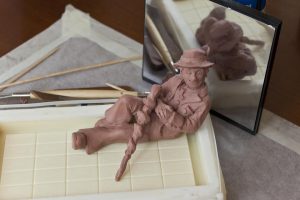 FRIDAY 20 MAY
2:00 PM – 3:00 PM @ Daiwa Anglo-Japanese Foundation, 13/14 Cornwall Terrace (Outer Circle), London, NW1 4QP
Taisuke Koyama's exhibition, Generated Images, thematises the possibilities of photographic expression in the post-digital era. He aims to provide a space for audiences to experience 'environmentalised' images in the form of the tangible objects and data created by digital devices.
SATURDAY 21 MAY
6:00 PM – 11:55 PM @ DRAF, 37 Camden High Street London NW1 7JE
A second night of cocktails and music with a performance by Paul Maheke, DJ sets by Butch Traxx and Summer Faggot Deathwish.
SUNDAY 22 MAY
7:30 PM – 9:30 PM @ rosenfeld porcini gallery, 36 Newman St, London, London, W1T 1PU
Join us for an extraordinary musical night at rosenfeld porcini gallery on 22 May featuring the Klezmerata Fiorentina.
Categories
Tags