Ahead of Art 16 we caught up with a few of the exhibiting galleries to see what they would be exhibiting.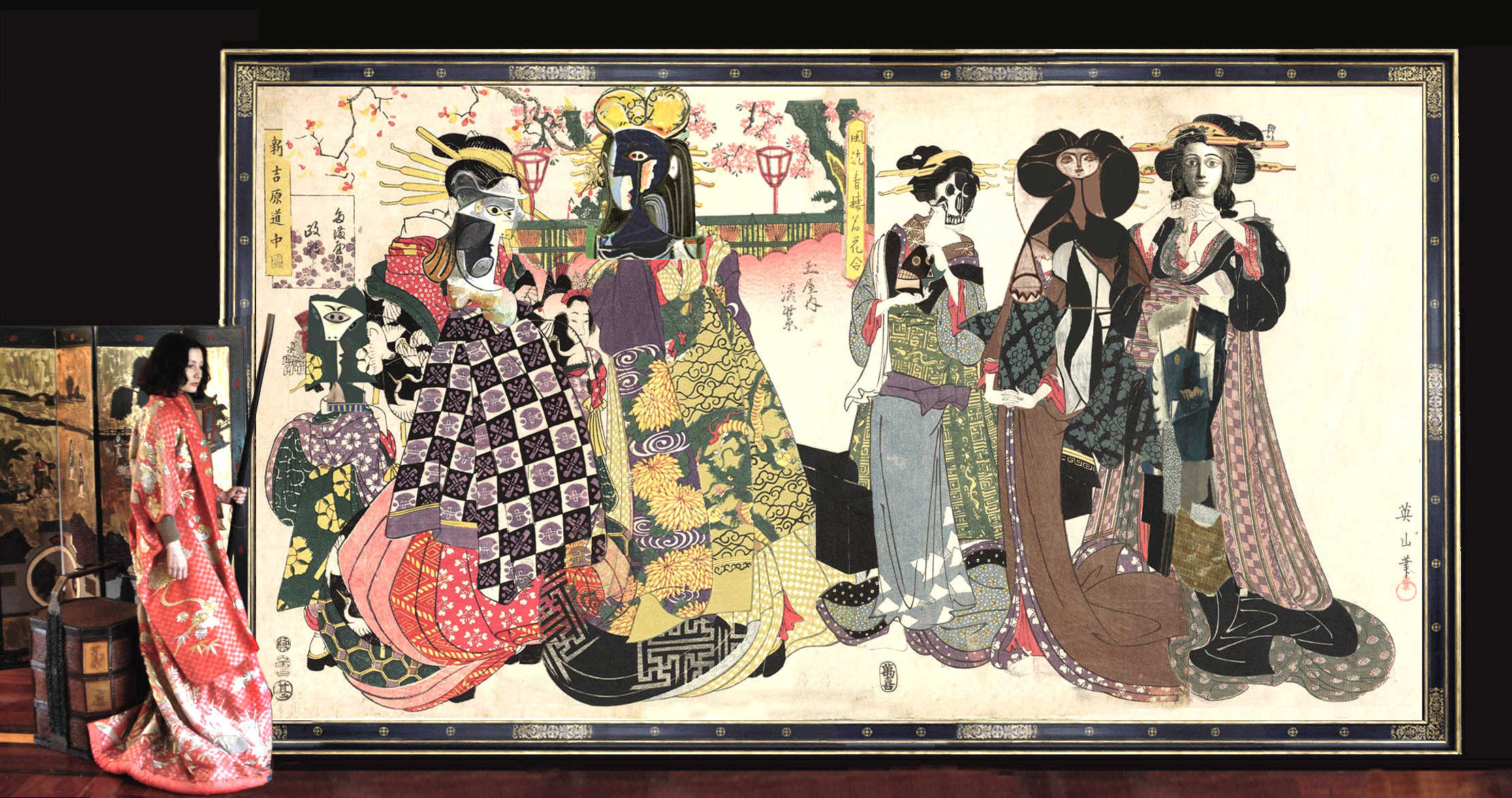 WOLFE von LENKIEWICZ 'The Flower Women' (2016) 600 x 300 cm oil on two double-canvas panels
1.Is this your first time at any of the Art 13/14/15/16?
It's our fourth year at the fair. Sales have always been extremely good.
2.Who are you showing and what will they be presenting?
We're showing Wolfe von Lenkiewicz's celebrated large-scale paintings which combine what we expect to see with what we never could have seen before, cubist Samurai for instance, or The Hay Wain, not by Constable but Pieter Bruegel. It makes the viewer look longer, look harder. We're also showing Juan Fontanivess new 'Films without Light' series, his paper animations of hummingbirds and moths – some of the most photographed works of art ever online – we understand.
3.How long has it taken to plan/put together your stand?
We know what we're doing way in advance as we've been preparing museum shows with these artists.
4.What will success be for you?
Most importantly to get the artist's works to as wide an audience as possible. This particular fair is strong on the Asian market and we have a touring exhibition in
China at the moment with our Chinese artist Wen Wu. There are always important Chinese collectors at this particular fair.
Art16, 19th – 22nd May at Olympia www.artfairslondon.com
Categories
Tags