Looking for things to do this month? Look no further, here are my recommendations

Wall Street, New York. Paul Strand, 1915 © Paul Strand Archive, Aperture Foundation
Paul Strand
Exhibition, V& A, until 3rd July www.vam.ac.uk
This exhibition is a major retrospective of work by the American photographer. For anyone interested in fine art photography this is a must see, as Strand's images have defined the ways in which the medium is understood today. The exhibition displays around 200 objects which span Strand's entire career. This includes his experimentations with abstract imagery.

Table of Contents by Siobhan Davies Dance, photo by Pari Naderi.
Anniversary Weekend of Performances
Performances, Siobhan Davies Studios, 9th April – 10th April, 2-8pm
www.siobhandavies.com
To celebrate their 10th anniversary, Siobhan Davies Studios are presenting two durational performances from their archive. Table of Contents is a movement installation that will question the nature of a dance archive. Is it madness. Is it beauty will be performed by Clare Twomey and explores the futility of human actions.

Elger Esser, 33 Saint-Jean-de-Luz, 2008. C-print, hand-coloured, Alu Dibond, Forex, Unique. 180 x 281 cm, 70¾ x 110¾ in. Private collection. © Elger Esser 2016, courtesy the artist
Capturing the Uncanny in Contemporary Photography
Symposium, Parasol Unit Foundation for Contemporary Art, 13th April (Tickets from £6, booking required) parasol-unit.org
In a symposium accompanying their exhibition, the Parasol Unit will explore photography's power to capture both reality and the magical in order to depict the uncanny. The symposium will feature artists Sonja Braas, David Claerbout and Elger Esser in discussion with Rupert Griffiths, Dr. Caterina Albano and Dr. Ziba Ardalan.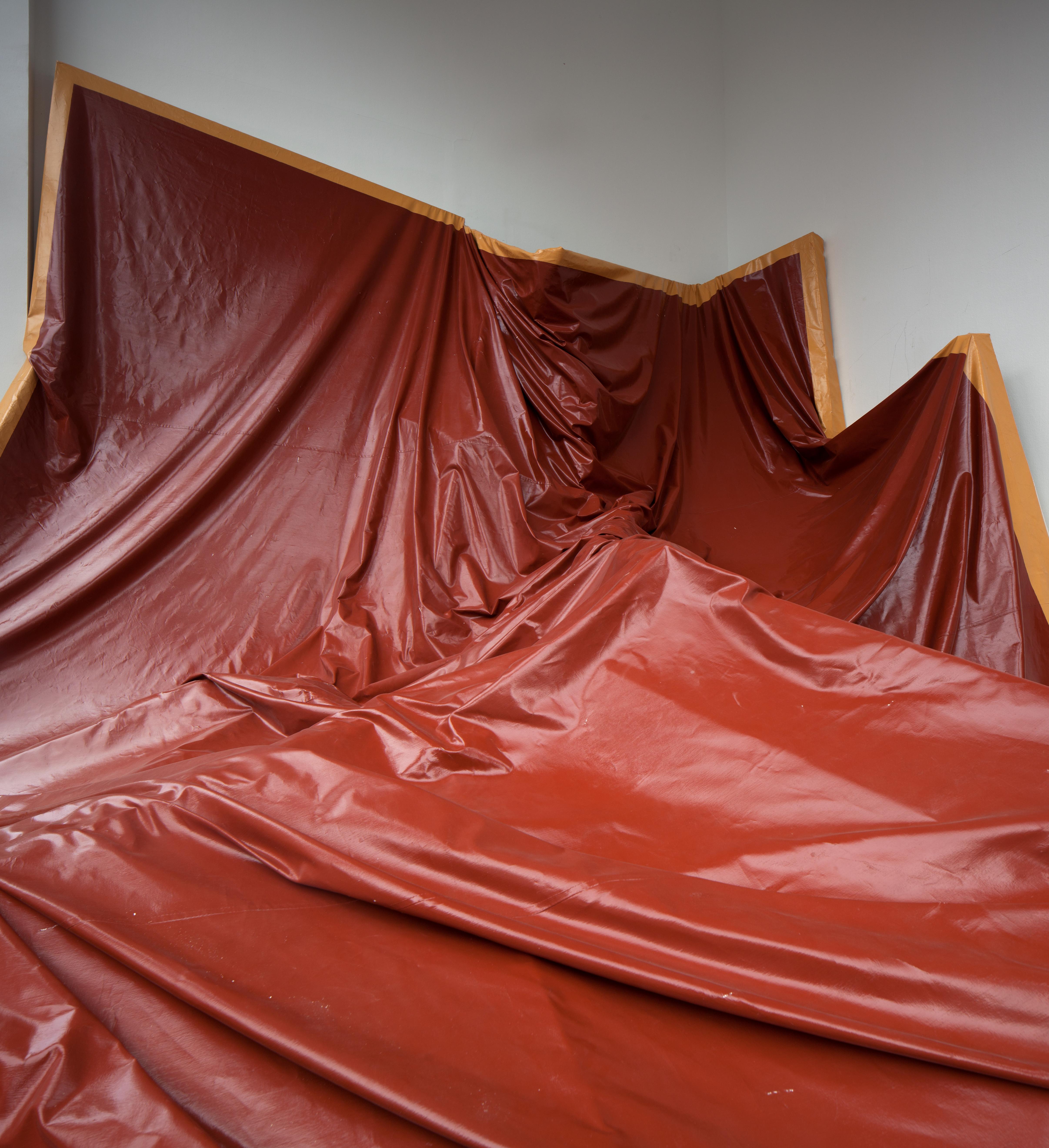 Angela de la Cruz, Larger Than Life (Knackered), 2004-2015. Installation at Galerie Thomas Schulte, Berlin, 2015. Courtesy Angela de la Cruz and Galerie Thomas Schulte
Angela de la Cruz: Hoxton
Exhibition, PEER, 16th April – 21st May www.peeruk.org
To open its renovated gallery, PEER display an exhibition by Angela de la Cruz, along with two public commission on Hoxton Street. De la Cruz will display her 10 x 12 metre painting Larger than Life, as well as new work. True to her oeuvre, expect Angela de la Cruz's work to be squeezed into the spaces at PEER.
Categories
Tags