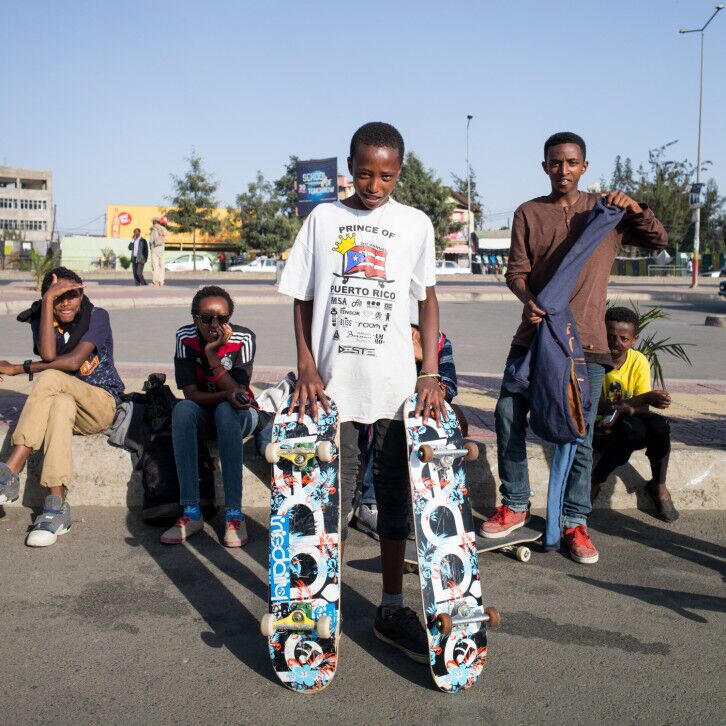 Jessica Fulford-Dobson's Skate Girls of Kabul and Yann Gross's images of Ugandan skateboarders are just a few contemporary examples of how photography has become integral to the development of young skate scenes around the world. It's interesting to see how a rebellious subculture in the U.S.–whose documentation can be traced back to Craig Stecyk's pictures of the Dogtown Z-Boys in 1970s Southern California–is increasingly becoming a means of empowerment across the globe.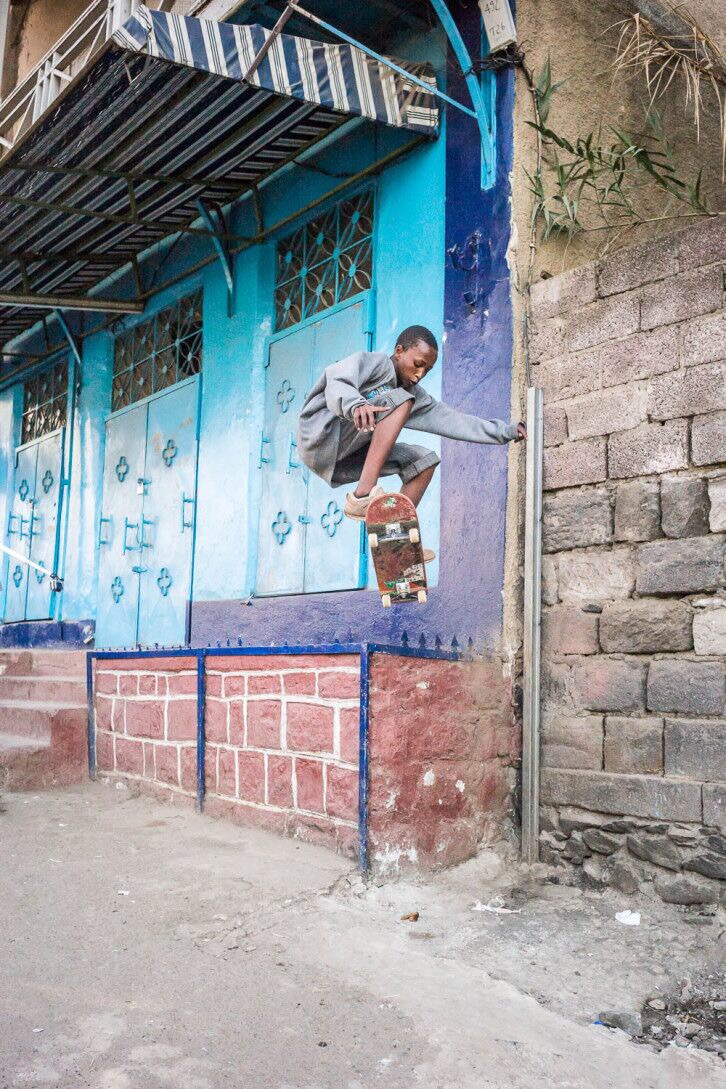 In January 2015, Berlin-based photographer Daniel Reiter fell in love with the growing skate community in Addis Ababa. It was there that he teamed up with the grassroots youth skateboard movement known as Ethiopia Skate. Soon, Reiter found himself documenting the city's skate culture and collecting skateboards and streetwear for donations.
Reiter's pictures encapsulate the hopes and dreams of the young skaters in Addis Ababa. In an exhibition curated by Jacob Roberts-Mensah, the Rich Mix Lower Café Gallery hosts a selection of works from Daniel Reiter's photoseries.
ETHIOPIASKATE EXHIBITION: Wednesday  6th April – Thursday 28th April RichMix  Free / Lower Café Gallery www.richmix.org.uk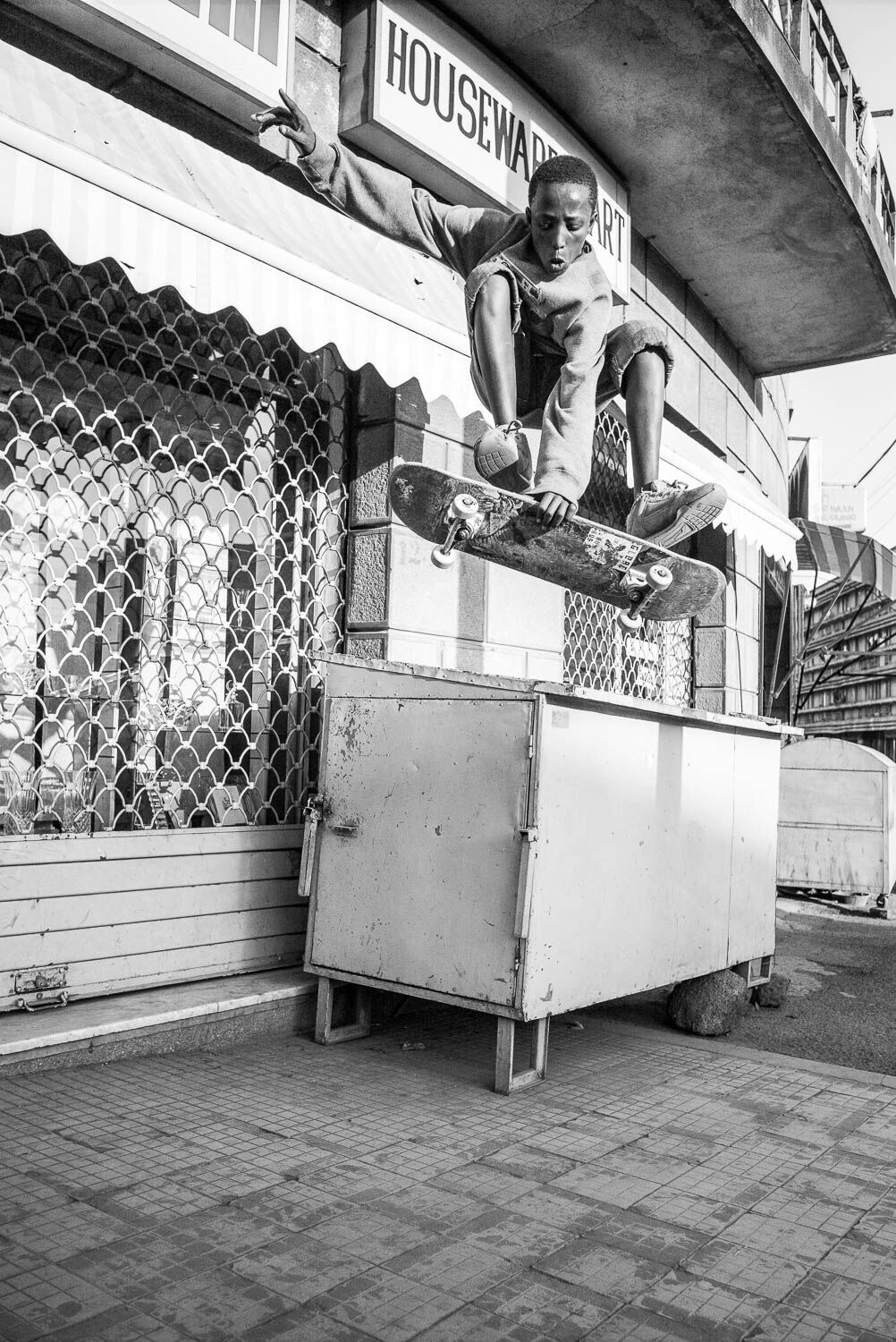 In order to support the project visitors have the opportunity to purchase limited edition fine art prints in different formats. All profits made will be geared towards the development of the Ethiopian skate scene and ultimately supporting kids in getting off the streets and on to skateboards. If you can't make the exhibition please view the exhibition images at startnext.com/Ethiopiaskate and then send an email Daniel at: info@danielreiter.de to purchase.
This exhibition is supported by Somewhereto_
somewhereto_ is a UK-wide project, which offers people aged 16-25 years old access to free spaces in their communities to pursue creative and enterprising endeavours. somewhereto_ received a £7m grant from the Big Lottery Fund in 2012 to support its nationwide expansion to September 2016.
Since launching in June 2010, somewhereto_ has unlocked over 400,000 sq. ft. of space across the UK, which was previously empty or underused. If leveraged, the rent value would exceed £2.5m. Through high-profile activity around free space, to date somewhereto_ has engaged over 170,000 young people, negotiated over 12,000 direct matches, supported over 3,200 enterprising activities and awarded over 7,000 endorsements for new skills gained through somewhereto_. Delivered by Livity, an award winning London based youth marketing agency, with a strong social purpose working with young people, their clients include NSPCC, Public Health England and Barclays Life Skills to name a few. somewhereto_ was originally a 2012 London Olympic legacy project, initially funded by Legacy Trust UK (LTUK) between June 2010 and March 2013 with an investment of £4.35m.
somewhereto.com
Categories
Tags