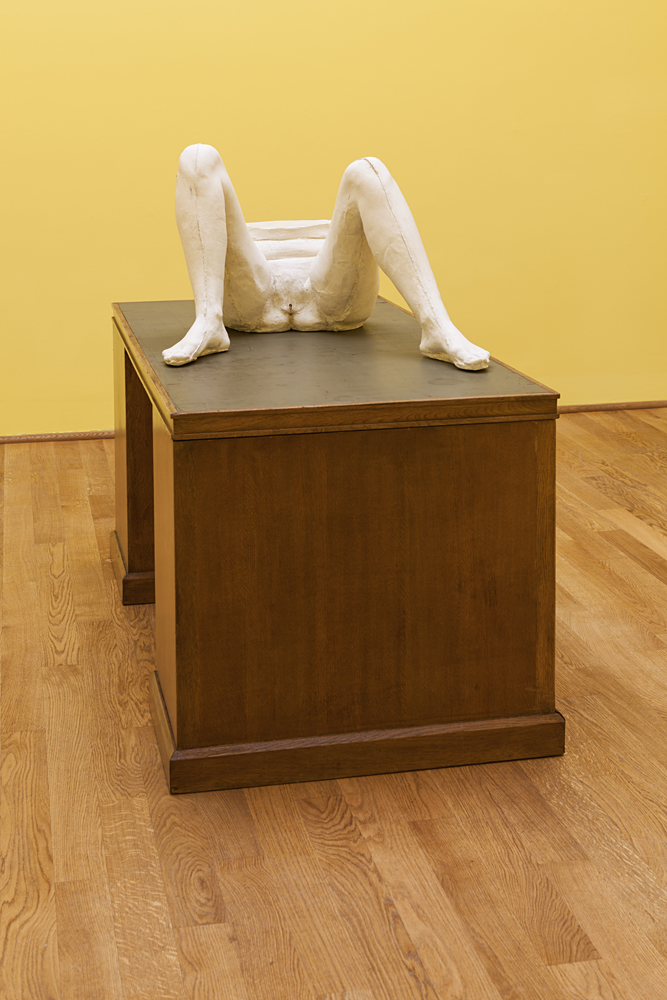 POWER IN WOMAN is an exhibition by British artist Sarah Lucas. Three sculptures are displayed in the North Drawing Room, each depicting a female figure in cast plaster. These works were first shown last year as part of Lucas's commission by the British Council for the British Pavilion at the Venice Biennale, I SCREAM DADDIO. The custard-yellow colour scheme of the Venice exhibition was inspired in part by the walls of Soane's drawing rooms. Lucas's contemporary bodies are set in a powerful dialogue with the Soane's intimate spaces and extensive collection of classical casts.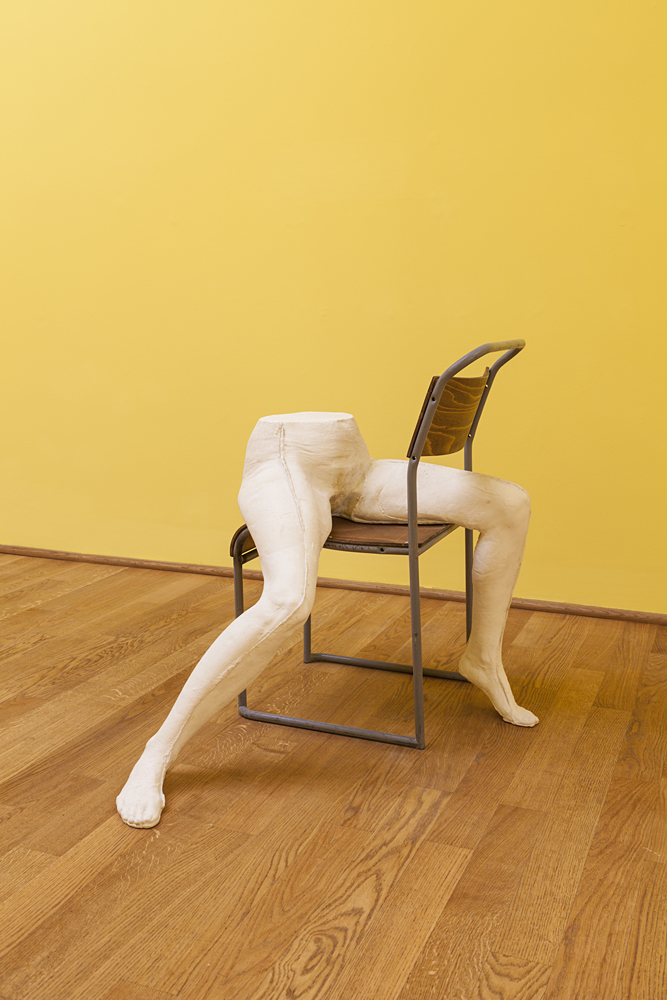 This marks the first UK exhibition of Lucas's works from the Venice Biennale. This is a very rare occasion on which a living artist has situated works amid the Soane's multi-layered collections. The three sculptures that appear at the Soane derive from a series of ten bodies in cast plaster, collectively titled the Muses, for which Lucas used various friends as models. Each presents the female body as literally 'topless' – a pair of legs arrested at the waist, adopting a range of poses from the coy to the confrontational. The figures of Yoko and Pauline are seated, poised or relaxed, on chairs. The naked body of Michele lies on a desktop, legs apart, in both an echo and a subversion of the tradition of the reclining female nude.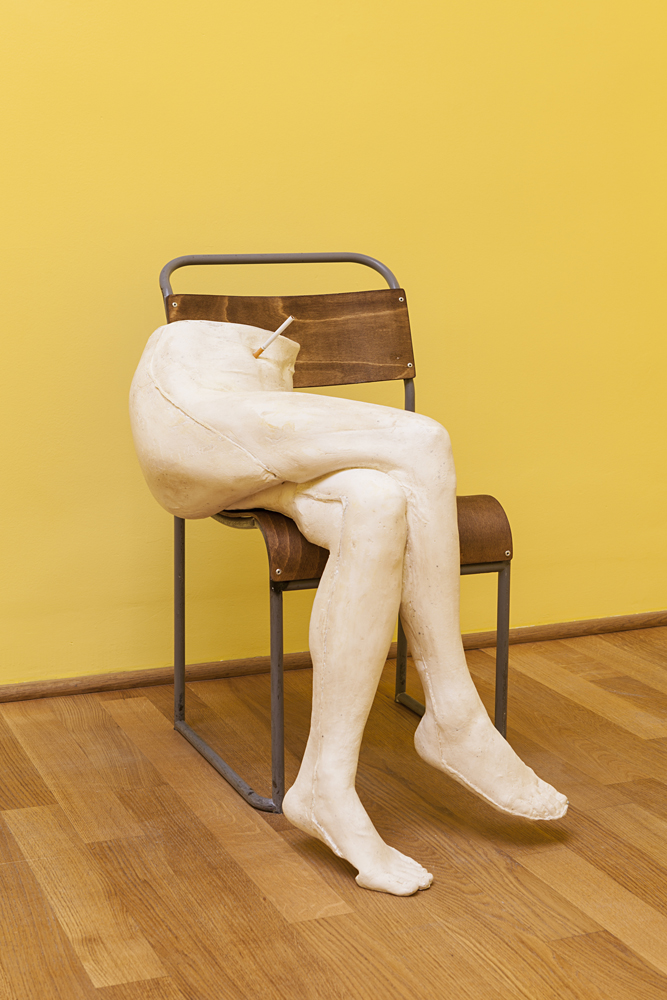 This is only the second occasion on which the British Council has toured a British Pavilion exhibition in the UK. In 2014 Jeremy Deller's exhibition for the British Pavilion, at the 55th Venice Biennale, undertook a national tour visiting three museums and galleries in London, Bristol and Margate. The tour, supported by the Art Fund, was the first of its kind for a British Pavilion exhibition, and enabled the public to see the British-Council commissioned work, adapted specially for each venue.
Sarah Lucas, POWER IN WOMAN Now until – 21st May 2016 Sir John Soane's Museum, 13 Lincoln's Inn Fields, WC2A 3BP Opening Hours: Tuesday to Saturday 10am-5pm. Last entry 4:30pm Admission: Free
Event: Sarah Lucas in conversation Tuesday 22nd March. 19:00-20:30
£18 Royal College of Surgeons, WC2A 3PE
Sarah Lucas will be in conversation to mark her exhibition POWER IN WOMAN at the Soane. Joined by Jonathan Reekie, Director of the Somerset House Trust, and the curator and writer James Putnam, she will touch on subjects including casting, gender, and the body. While looking at the relationship between Lucas's plaster casts of female bodies and the collections of the Soane, the discussion will also set this project in the context of her wider career. TO BOOK Book online at www.soane.org/whats-on
Categories
Tags