There are lots of art events happening in London; talks, workshops, tours, discussions and many many more! To help you with the choice Jenny Judova from Art Map London has picked 'The Best Art Events' to see in London this week.
TUESDAY 26TH JANUARY
Preview: Rana Hamadeh 'The Sleepwalker'
6:30 PM – 8:30 PM @ The Showroom, 63 Penfold Street, London, NW8 8PQ www.theshowroom.org
The Showroom presents a major new film commission by Lebanese artist Rana Hamadeh, her first solo exhibition in the UK.
WEDNESDAY 27TH JANUARY
Jodi, What is your value?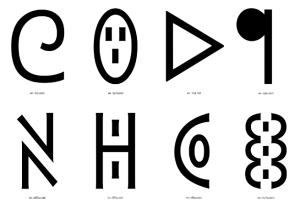 6:30 PM – 8:30 PM @ Institute of Contemporary Arts, The Mall, London, SW1Y 5AH www.ica.org.uk/
Art duo JODI (Joan Heemskerk and Dirk Paesmans) give a presentation in response to the question: Artists, what is your value?
Categories
Tags