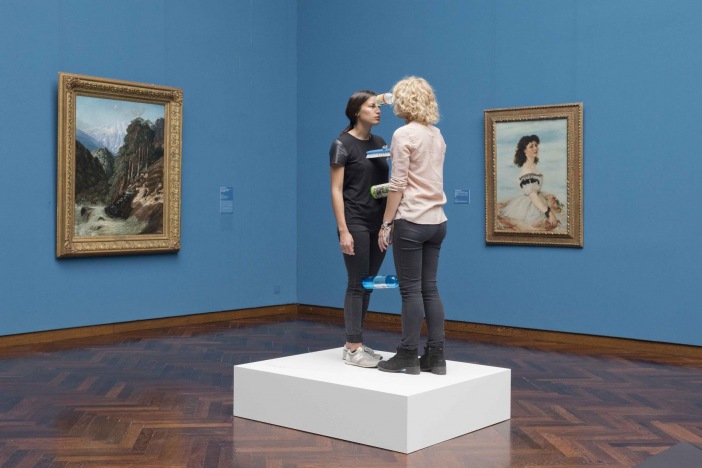 Organisation of Love, realized by the public, Installation view at the Städel Museum Frankfurt, 2014 Photo: Kathrin Binner
Become an artwork for one minute, as part of the exhibition Performing for the Camera featured artist Erwin Wurm invites you to make a One Minute Sculpture of yourself.
Through his work Erwin Wurm questions and reflects on sculpture itself, seeking to overcome its restrictions, limiting its life time to one minute only. Using everyday domestic objects and found furniture, Erwin creates situations and instructions that allow you to perform for the camera and become an artwork for sixty seconds.
Tate Modern, In the exhibition
Monday 22 February 2016, 19.00 – 20.15
Monday 22 February 2016, 19.45 – 21.00
£20, concessions available (Ticket includes a private view of the exhibition.)
Book Here
About Mark Westall