FAD headed over to Columbia in October to visit Bogota and its contemporary art fair ARTBO 2015 and had an amazing time. There's a very developed art scene there and at its heart is ARTBO where the booth presentations  this year where high quality and v interesting . We managed to catch up with the Fair Director of ARTBO María Paz Gaviria and asked her what she thought had enabled ARTBO 2015 be such a success.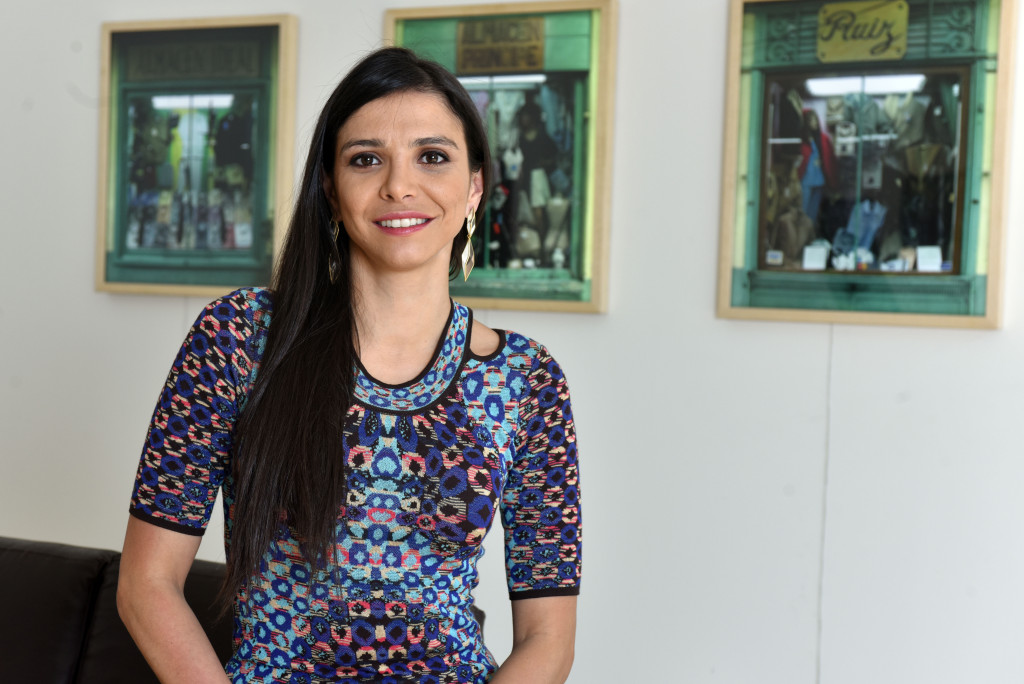 Maria can you tell us your highlights from ARTBO 2015.
This year ARTBO offered a unique, refreshing and bold art fair for collectors, art lovers and the general public. This was possible due to the fair's unique model, which includes a wide program of both commercial and non-commercial sections in which cutting edge curators like Manuela Moscoso and Catalina Lozano in Projects, Mariángela Méndez in Artecámara, Ana María Lozano in Reference and José Roca in Forum, were present. Through their curatorial proposals, ARTBO managed to generate new schemes that focused upon transformative and experimental processes through new sections, programs, mediums and formats that gave the fair an artistic program like no other. A new and inspiring section this year was SITIO, a section that encouraged participating galleries to propose artworks, projects or performance that transcended the galleries' normal booth space.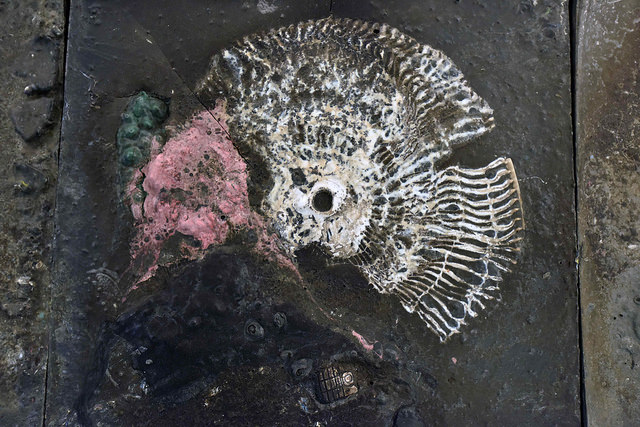 Juan Alberto Duran Velasquez- Sin nombrey at Artecámara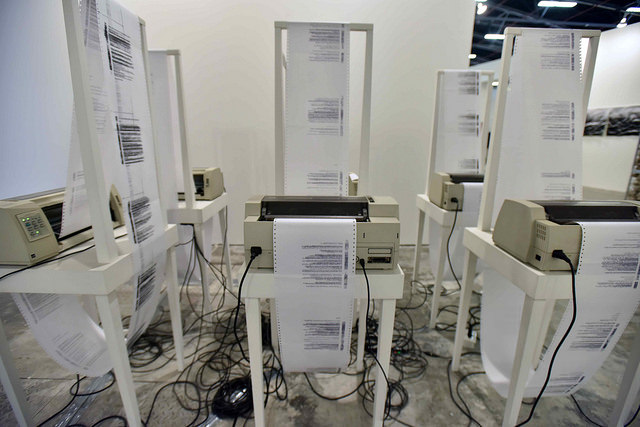 Francisco Alejandro Cifuentes Ordonez  #tantagenteintangiblenat Artecámara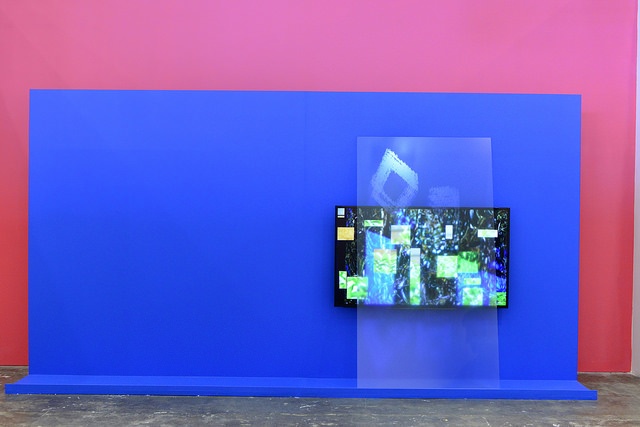 Monika Bravo (Bis) | Oficina De Proyectos, Cali  PROJECTS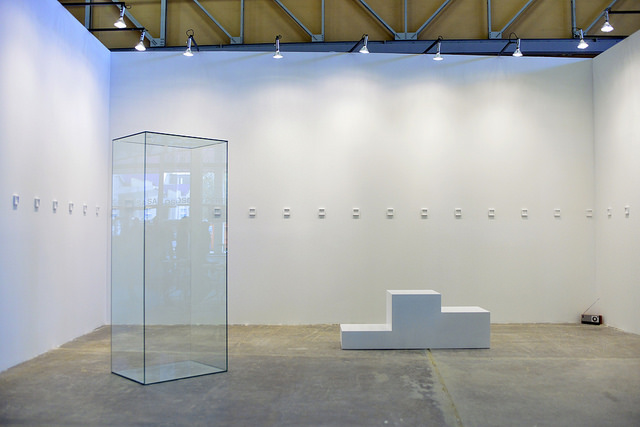 Wilfredo Prieto Annet Gelink Gallery Amsterdam PROJECTS
Leading the non-commercial section was Artecámara – a program that grows in strength each year. Artecámara features the best new Colombian talent, and helps promote their growth and commercial development. This year we had 33 artists under 40 with no commercial representación and 4 artist-run spaces.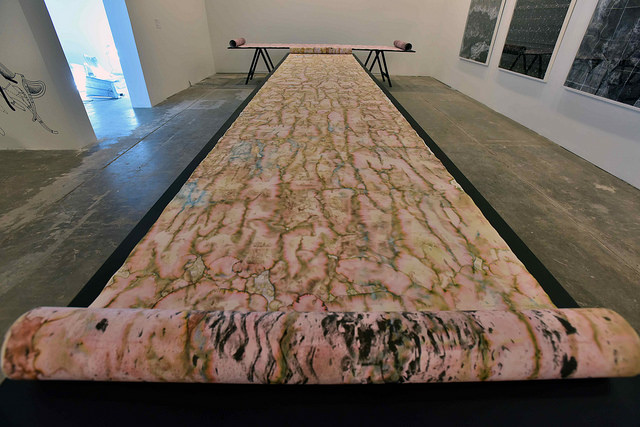 Camilo Parra Subdesarrollados at Artecámara
Though ARTBO is a fair that seeks to grow in quality rather than quality, this year we still had over 15,000 m2 of showing nearly 3000 artworks by 500 artists in 84 galleries from 33 cities from all over the world. We had over 470 guests in our international program, and close to 35,000 visitors during the four days of the fair.
ARTBO seemed very international to us. You had galleries from Paris, London, Los Angeles, New York as well as all the South American galleries. Was this deliberate or are you just getting requests from these places now?
ARTBO is not a Latin-American fair but a fair in Latin America with an international vocation. During these past years we have focused efforts on the internationalization of the fair, and this has allowed us to bring galleries from more countries each year. In 2013 galleries from 21 cities of the world came to the fair; in 2014 30 cities were present and this year we had presence from 33 cities. This also true of an international visitor program that has grown exponentially to a group of about 500 this year. This has helped not only for the internationalization of the fair, but also for the Colombian artistic scene.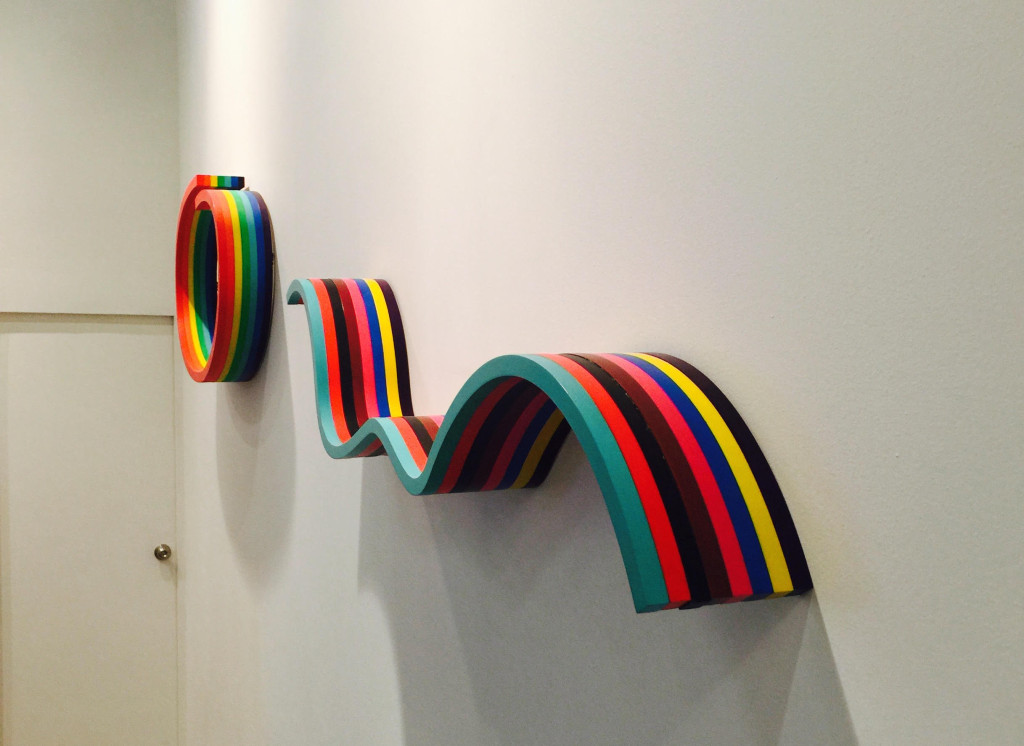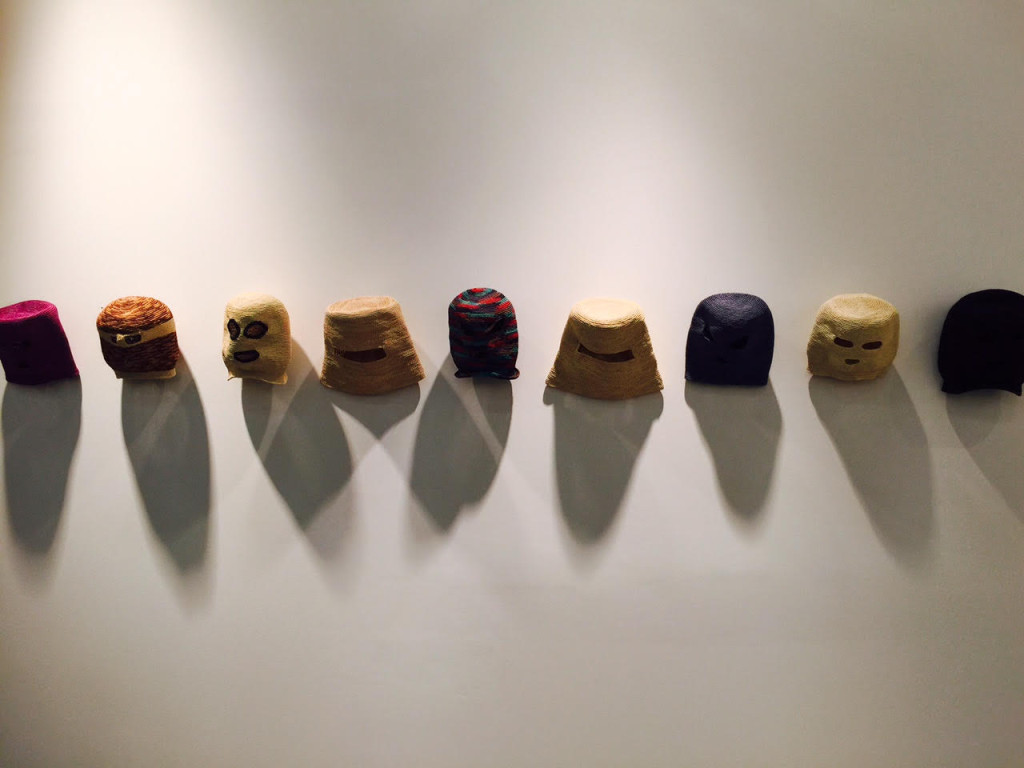 How do you feel SITIO worked this year?
It was a great first effort that gave the fair a different, more experimental nuance. SITIO allowed for a more interactive relationship with the audience, activating the different spaces of the fair, and encouraging the production of ambitious and experimental proposals for and within ARTBO.
This year you seemed to do a real push to involve the whole of Bogota in ARTBO. Does ARTBO feel it is important as its main art fair to raise the profile of Bogota internationally?
Absolutely. ARTBO has become the pivotal point and main platform for Bogota's "Art Month", which consists of various activities held by galleries, museums, exhibition spaces and a great influx of cultural activity across the city. During ARTBO other art fairs and artistic events have emerged during the past few years, to offer a complete outlook of the city's dynamic art scene to both national and international visitors. The latter have the opportunity to be part of the complete Colombian artistic scene, during this week. Also the international galleries that come to the fair find a fast-pace growing market. As a program of Bogotá's Chamber of Commerce, ARTBO has established itself as the best platform for the dissemination and internationalization of galleries, artists, curators and institutions in Colombia. It has been fundamental for the recognition of Colombia`s vibrant contemporary art scene, and it is without a doubt one of the fair's main goals.
Where do you feel ARTBO fits within the art fairs throughout South and Latin America now?
ARTBO has a unique model that makes it different from other fairs in the region, with a vast program of commercial and non-commercial sections and a focus in diversity and quality, the fair has one of the most refreshing and innovative perspectives within the global circuit. ARTBO includes both distinguished and up-and-coming curators, seeking to offer incomparable quality in its sections and taking exciting risks in its proposals.
Do you have plans to visit other art fairs in 2015/16 and if you do which ones?
Of course, ARTBO is probably one of the most international fairs in Latin America – in 2015 we had 84 galleries from 33 cities from all over the world and an international VIP program of almost 500 people. This has been instrumental in positioning not just the fair but the Colombian art scene. And thus, of course, my activities include international visits year round to promote the fair, but not just to fairs. Right now I can tell I'm in the Lyon Biennale and FIAC. In November I will visit Houston as Colombia is to be honored at the its gala for the MFAH. In December I will be in attendance at fairs in Miami. That's my schedule for the rest of the year.
Can you tell us which new emerging Colombian artists we should keep an eye on this year?
The 33 young artists that were part of the Artecámara section this year. This program has been a key element in the development of the artistic scene in Colombia and grants to its best artist the most important award to young talents in the country – the Premio Prodigy Beca Flora apoya La W y El Tiempo. Sandra Rengifo was the recipient of this year's prize, showing the new concerns and answers that are emerging in young Colombian art, so I think she will be an interesting artist to look out for.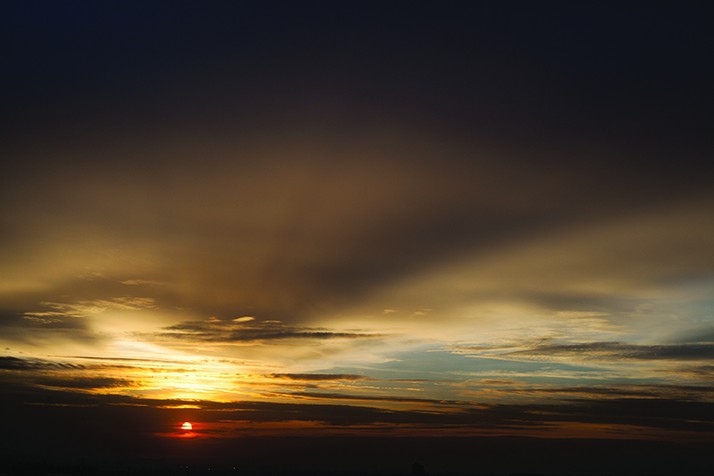 Sandra Liliana Rengifo Pil På Himlen (Flecha En El Cielo), 2012 – 2015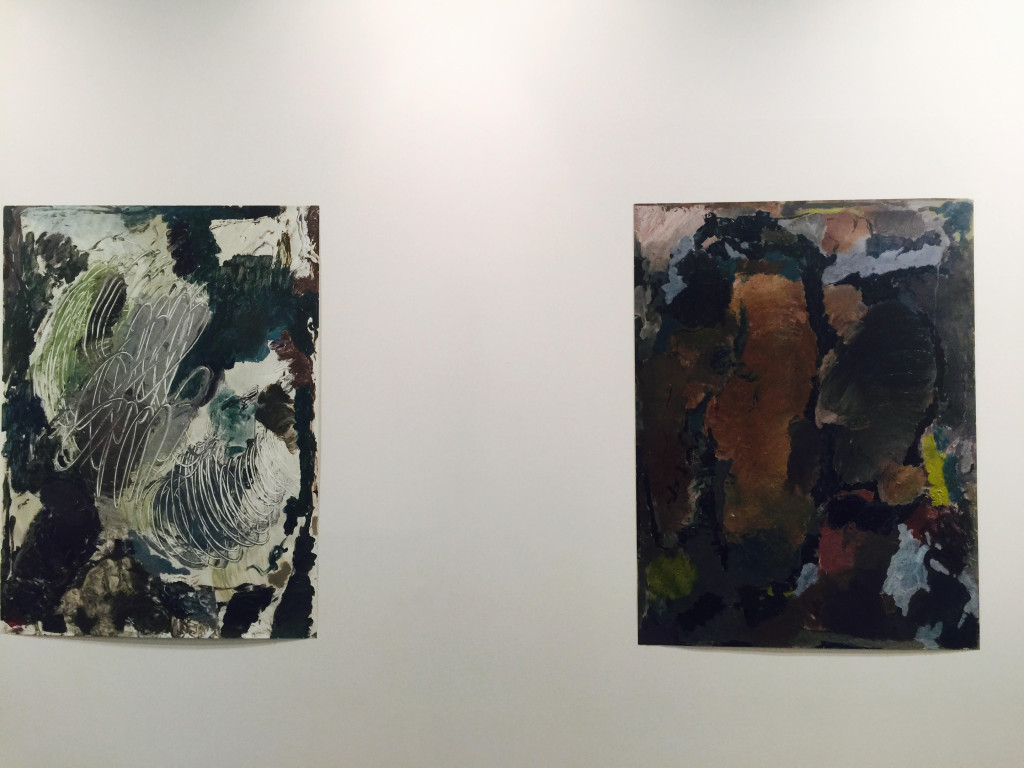 About ARTBO
ARTBO 2015 brought in close to 35,000 visitors during its five days , including collectors and VIP's, art professionals, academicians and institutions around the world such as Sculpture Centre, The Jewish Museum, MoMA, US; Tate Modern and Gasworks, UK; The Mondriaan Fund, The Netherlands; Migros Museum, Switzerland; Musee du quai branly and Fondation Cartier, France; Kunsthalle Osnabruck, Germany; Guggenhem Bilbao, Spain; Museo Nacional de Bellas Artes de Buenos Aires, Argentina; and MALI, Peru; this edition has proven the strength of the Colombian market.
María Paz Gaviria, Director of the Fair, said
"We are delighted to see how the fair is recognized as the best quality art fair in Latin America by the great number of international galleries, collectors, curators and institutions that are present at the fair this year. This is not only important for the fair, but it's of great relevance to Bogotá and its vibrant art scene, which is no doubt a fundamental aspect of the fair's success. The excitement in the air is tangible with events within the fair and throughout the city- openings, talks, parties, studio visits-and visitors from all over the world. We are truly excited for the fair's outcome this year and looking forward to next year's fair".
ARTBO has become one of the most important art fairs in Latin America and has been globally rec- ognized for its quality. The fair's unique model, which includes a wide program of both commercial and noncommercial sections, and its focus on quality and diversity, has given the fair one of the most refreshing and cutting-edge perspectives within the art fair circuit. As such, the fair has been a key ele- ment in the worldwide recognition that Colombian art and its vibrant scene are enjoying today.
ARTBO was founded in 2005 with the goal of promoting and positioning Bogotá as a destination for culture and creating a commercial platform for art, as well as a space for cultural exchange and audi- ence development. The fair began with 29 participating galleries from seven different countries and 93 artists. By 2012, it had 56 galleries in the Main section and 10 galleries in Projects, with works by nearly 300 artists. In 2014 ARTBO celebrated its 10-year anniversary with over 31,000 attendees, including over 300 national and international collectors, curators, institutional directors and art world profession- als, 66 galleries from 29 cities, 14 galleries in Projects, and nearly 2500 artworks by approximately 450 artists.
Upcoming event: ARTBO 2016 27th – 31st October 2016 Preview: 26th October @eriaARTBO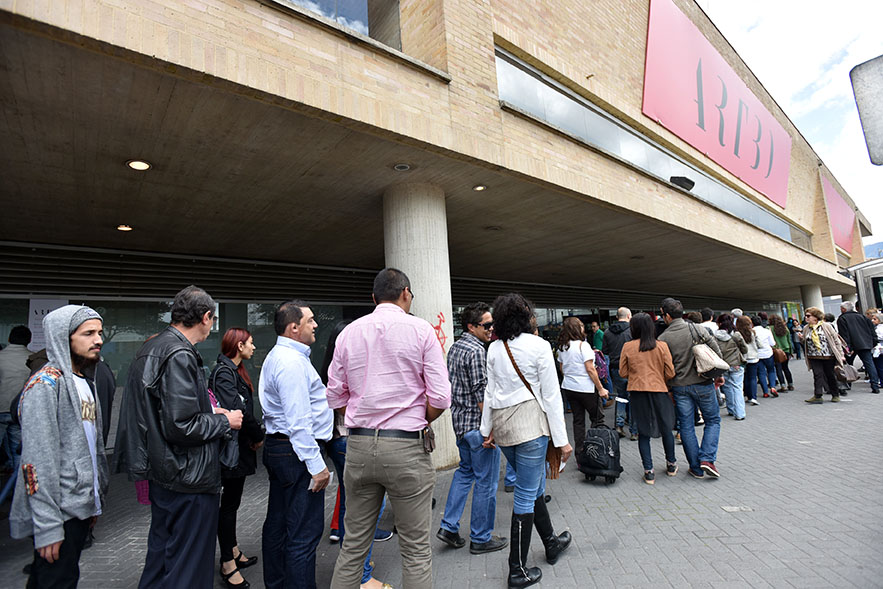 About Mark Westall