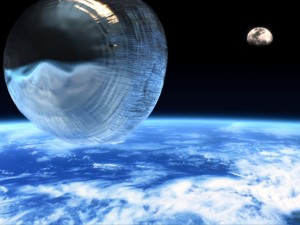 Mark Leckey – Dream English Kid 1964 – 1999 AD Review
Nostalgia now, more than ever, plays an integral role in popular culture. The constant reinvention, or emulation, of past trends and subcultures can be seen throughout every creative platform, but perhaps most notably in fashion, music and contemporary art. A new generation of creatives embracing the sounds and aesthetic of the party and club scenes, of the 80s and 90s, are forging an intriguing simulation of a period that represents the last true days of freedom and hedonism for young people.
The fact that these past ideals and trends have become so prominent could be perceived as a slightly depressing comment on what is lacking for todays young people in terms of rebellious counter culture. Everything seems so safe and unexciting that there has become a need to snatch and contort the attractive elements from a time that is perhaps now totally unachievable.
It is for these reasons that Mark Leckey's work is so important.
Mark Leckey is a bonafide representative of the subcultures and movements that are the fascination of an entirely new audience. Since his 1999 film 'Fiorucci Made Me Hardcore' Leckey has explored the fashions, philosophies and harmonies that resonated with him as a young man mapping a journey from his early years as a 'Casual' from Birkenhead to being fully immersed in the free party scene and sound system culture of the late 80s and 90s. Each piece of work becomes peppered with distinctive autobiographical traits exposing the components that had such an effect on Leckey during his formative years.
'Dream English Kid 1964-1999' is a fantastically cerebral amalgamation of the ideas examined in Leckey's earlier films culminated in a darkly hypnotic, autobiographical experience. The film consolidates manipulated stock/found footage, animation and original footage combined with an anaesthetising and immersive, rumbling sound track to align the significant experiences of the artists life. The film suggests that all Leckey's prior film work has been leading to this point of definition. A sort of self analytical, personal masterpiece interjected with delusion and half truths but all displayed with an honest intent.  The beautiful transitions between the eras of Leckey's life and the varied methods to the films construction create a deeply affecting, episodic vision of times gone. The familiarity of the scenes and settings are offset with an off putting dejection and bizarre uneasiness.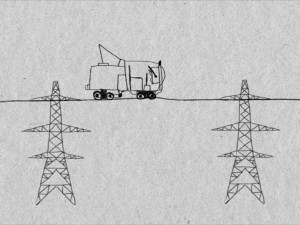 Leckey's work has now become the perfect prelude to the fashionable impersonations or homages, favoured by younger artists, while still remaining strikingly relevant. The fact that the film only tells his story up until 1999 highlights a pivotal point in Leckey's career but also highlights the massive change experienced in popular culture at that moment in time.
'Dream English Kid 1964-1999' is on at Cabinet on Old Street until the 28th of November. All other info can be found HERE.
All images Courtesy of the Artist and Cabinet, London.
Categories
Tags