Gagosian Gallery is pleased to present a new series of paintings by Jeff Koons entitled Gazing Ball.In this series, Koons is in dialogue with artists of the past, such as Titian, El Greco, Courbet, and Manet, among others. The works deal with the power of artistic gesture. Each work has a blue glass gazing ball that sits on a painted aluminum shelf attached to the front of the painting.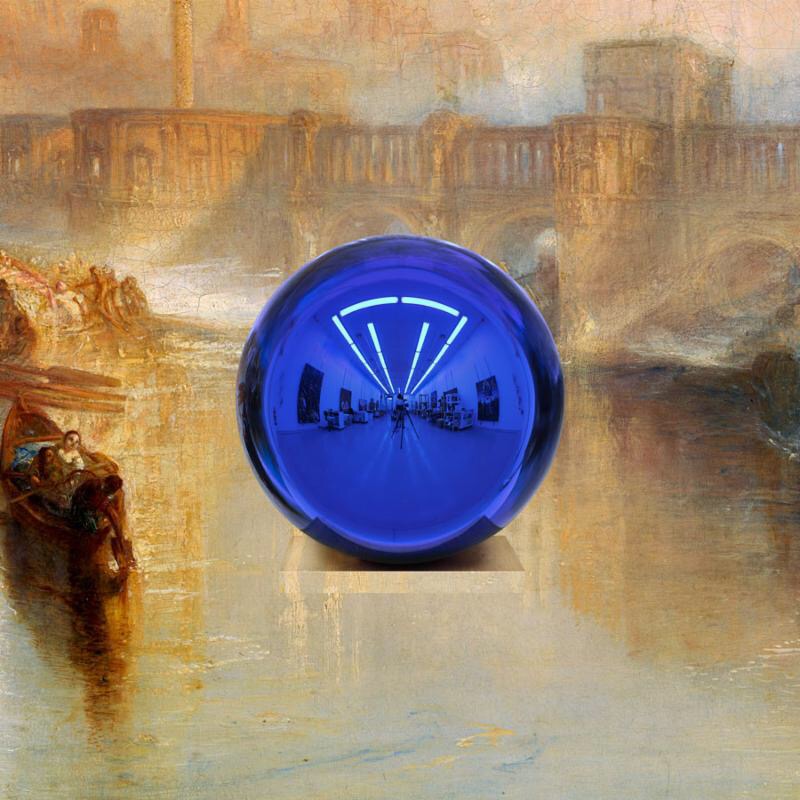 The viewer and the painting are reflected in the gazing ball. This metaphysical occurrence connects the viewer to a family of cultural history in real time. Through the simple act of placing a gazing ball in front of the images, painting and sculpture are reunited for maximum sensory perception, as in ancient times.
Gazing Ball Paintings November 9th – December 23rd, 2015 Gagosian 522 West 21st Street New York, NY 10011
Art Opening : Thursday, November 12th, from 6:00 to 8:00pm
About The Artist
Since Jeff Koons's first solo show in 1980, his work has been widely exhibited internationally. Major retrospectives have been presented by the San Francisco Museum of Modern Art (1992); Stedelijk Museum, Amsterdam (1992); Aarhus Kunstmuseum (1993); Staatsgalerie Stuttgart (1993); Walker Art Center, Minneapolis (1993); Astrup Fearnley Museum of Modern Art, Oslo (2004); and Helsinki City Art Museum (2005). "Jeff Koons: A Retrospective" opened at the Whitney Museum of American Art, New York in 2014 and traveled to Centre Georges Pompidou, Paris; and Guggenheim Museum Bilbao (2014-2015).
Select museum exhibitions include "Jeff Koons on the Roof," Metropolitan Museum of Art, New York (2008); "Jeff Koons: Versailles," Château de Versailles (2008-09); "Jeff Koons: Celebration," Neue Nationalgalerie, Berlin (2008-09); "Jeff Koons: Popeye Series," Serpentine Gallery, London (2009); "Jeff Koons," Fondation Beyeler, Riehen/Basel (2012); and "Jeff Koons: The Painter and the Sculptor," Schirn Kunsthalle and Liebieghaus Skulpturensammlung, Frankfurt (2012).
Currently Koons's artworks are being displayed at Palazzo Vecchio and Piazza della Signoria, Florence, for the exhibition "Jeff Koons in Florence" (through December 28, 2015). Balloon Venus (Orange) is on view in the rotunda of the Natural History Museum Vienna (through March 13, 2016).
Koons lives and works in New York City.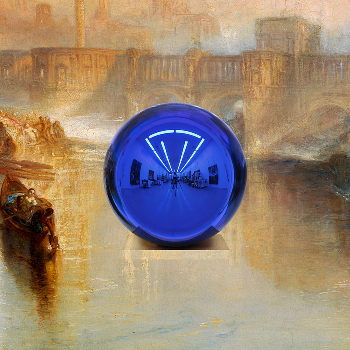 JEFF KOONS, detail of Gazing Ball (Turner Ancient Rome), 2015 © Jeff Koons
Categories
Tags