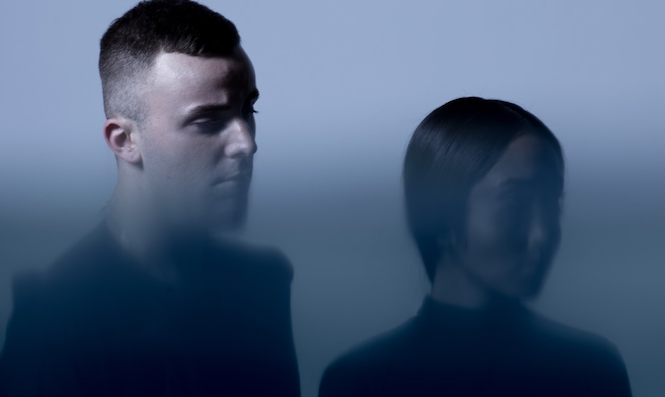 Multimedia artists and pop outfit 18+ bring their provocative, intoxicating audio-visual show to London as part of Frieze week with an installation and performance at The Vinyl Factory's Brewer Street Car Park.
Exploiting the tension between visual art and music through their hazy, screwed brand of bedroom RnB, Justin Swinburne and Samia Mirza pair their live performances with crudely futuristic, often uncomfortably voyeuristic videos that explore the public/private realm of online identity and sexuality. Thursday 15 October, 8-11pm, at Brewer Street Car Park (top floor). Cocktails for the event will be provided by Absolut.
About
A collaborative project founded in 2011 by Justin Swinburne and Samia Mirza, 18+ initially operated in online anonymity continually redefining their perceived identities through a nebulous output of audio, video, images and social media profiles. 18+ have performed and exhibited at the Venice Art Biennale 2013, Artists Space (New York), Fundación Jumex (Mexico City) and Berghain (Berlin). www.eighteenpl.us
Frieze Music is the off-site music programme of Frieze London and Frieze Projects. Past programmes have included Meredith Monk (2013), Glenn Branca (2007) and Karlheinz Stockhausen (2005).
Categories
Tags