Its the beginning of #FriezeWeek and as is traditional there's a crazy number of openings tonight Monday 12th October. To help you navigate your way through we have chosen the 5 most interesting openings for tonight.
1 Alighiero Boetti Luxembourg & Dayan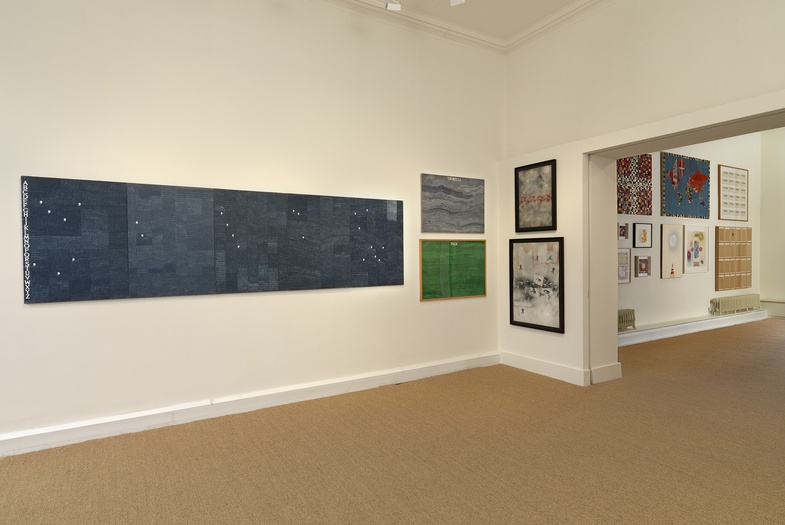 Installation view of Alighiero Boetti: A Private Collection
A mini retrospective of 60 works from a great private collection covering all the different aspects of Boetti's work. Get to see rare works such as Mimetico (Camouflage), Lampada Annuale (Annual Light) and Dama (Checkerboard) in the 60's to Mappa Per Nuova Desideri (Map: for new desires) and Tutto (Everything) from the 1980's. Luxembourg & Dayan 2 Saville Row London W1S 3PA www.luxembourgdayan.com
2 Bill Viola at Blain|Southern
Opening tonight Blain|Southern presents significant rarely-exhibited works from Bill Viola's early career.For this exhibition the focus is on one monumental installation Moving Stillness (Mt. Rainier), 1979, shown for the first time since its inauguration at Media Study/Buffalo, New York. With a large body of water, environmental sound recordings and projections, Viola's multi-faceted yet serene creation was pioneering in its mixed use of media. Blain|Southern 4 Hanover Square London W1S 1BP www.blainsouthern.com
3 Elmgreen & Dragset MDC Massimo de Carlo and Victoria Miro Mayfair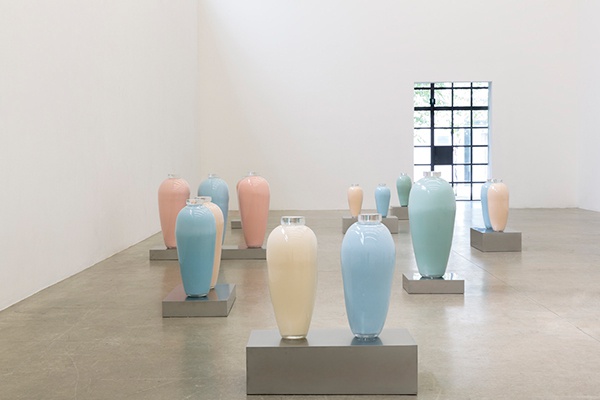 Massimo De Carlo gallery is presenting Stigma, Elmgreen & Dragset's third solo exhibition at the gallery and their first at Massimo De Carlo London. The exhibition features a new series of works titled Side Effects—a number of custom-made glass vases displayed throughout the first floor of the gallery.
The uniform shape of these hand blown vases recalls that of an urn, yet here they are slightly sleeker and oversized, ranging from 50 to 90 cm in height. Each vase is filled with the actual pigments used to coat pills in the latest generation of HIV medicines, such as Truvada, Atripla, Stribild and Isentress.
MDC 55 South Audley Street London W1K 2QH www.massimodecarlo.com PLUS over at Victoria Miro Mayfair again their third exhibition for the gallery and again their first exhibition for the Mayfair gallery. The show will feature a new series of works that are representations of museum wall labels of other artists' works, including David Hockney, Ross Bleckner, Roni Horn, Martin Kippenberger, and Nicole Eisenmann, among others. Victoria Miro Mayfair 14 St George Street London W1S 1FE www.victoria-miro.com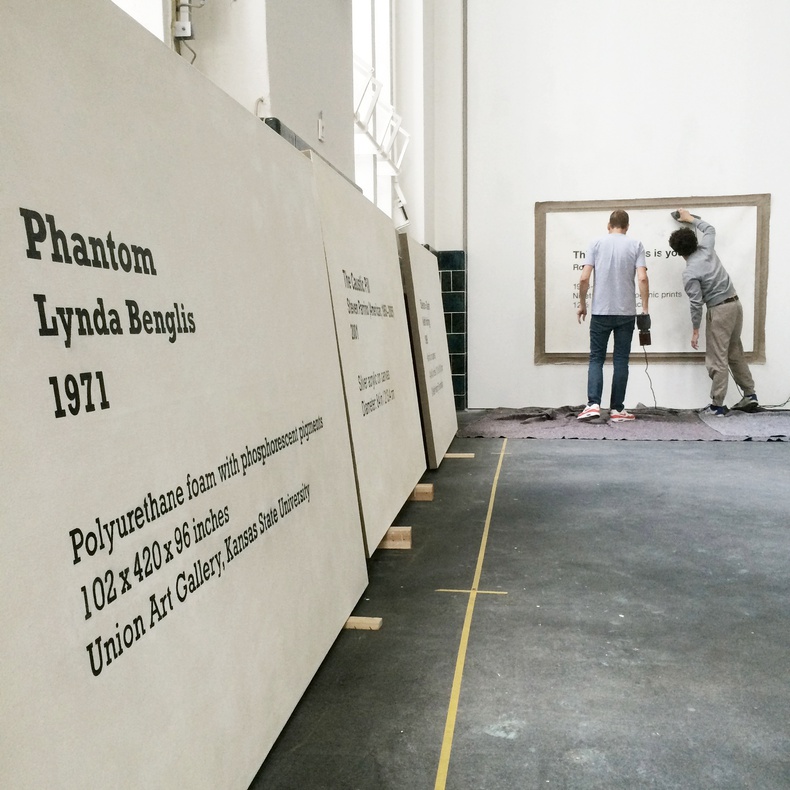 4 Mark Flood at Stuart Shave / Modern Art
Since the early 1980s, Mark Flood has been making and exhibiting work that critiques and appropriates images and identities from art-world and popular consumer cultures. Over the past thirty years, Flood has produced paintings, collages, performances, videos, and sculpture.
Mark Flood's American Buffet Upgrade from Mike Lood After Dark on Vimeo.
This exhibition at Modern Art comprises new paintings from three distinct bodies of work. One series reimagines the paintings of Mark Rothko as original works that use digital technologies in their making to explore issues such as colour, scale and form. There are 'aged paintings', which are hand-painted corporate logos on plaster and burlap and affected with fading, cracking and the look of disintegration. Too, there is a body of new 'lace paintings' – willfully aesthetic canvases impressed with colourfully painted patterns of decorative lace. Modern Art 4-8 Helmet Row EC1V 3QJ
www.modernart.net www.modernart.net
5 Heimo Zobering at Simon Lee Gallery
Simon Lee Gallery will present an exhibition of Heimo Zobernig's new paintings in London opening tonight. The exhibition will be its third with the artist to date, and follows his radical intervention in the architecture of the Austrian Pavilion for this year's Venice Biennale.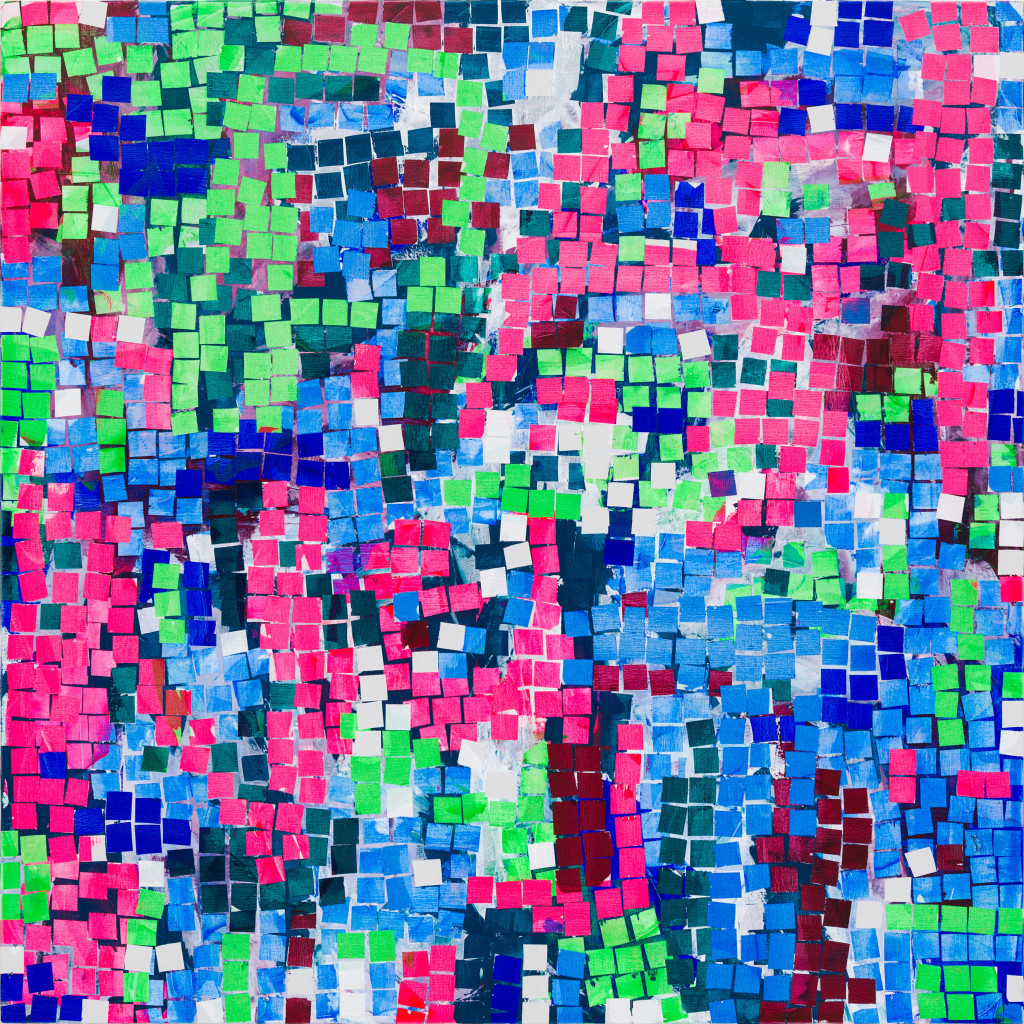 This new body of work extends Zobernig's investigation into painting's ability to hold and convey meaning. Some works echo the linguistic grid composition of his REAL/EGAL series, but both surface and text are fractured, built up of shimmering tesserae. As letters and words come into and out of focus, readings are at once suggested and frustrated. Paint – and composition – alone remains.
SIMON LEE GALLERY 12 Berkeley Street, London W1J 8DT, U.K.www.simonleegallery.com
About Mark Westall