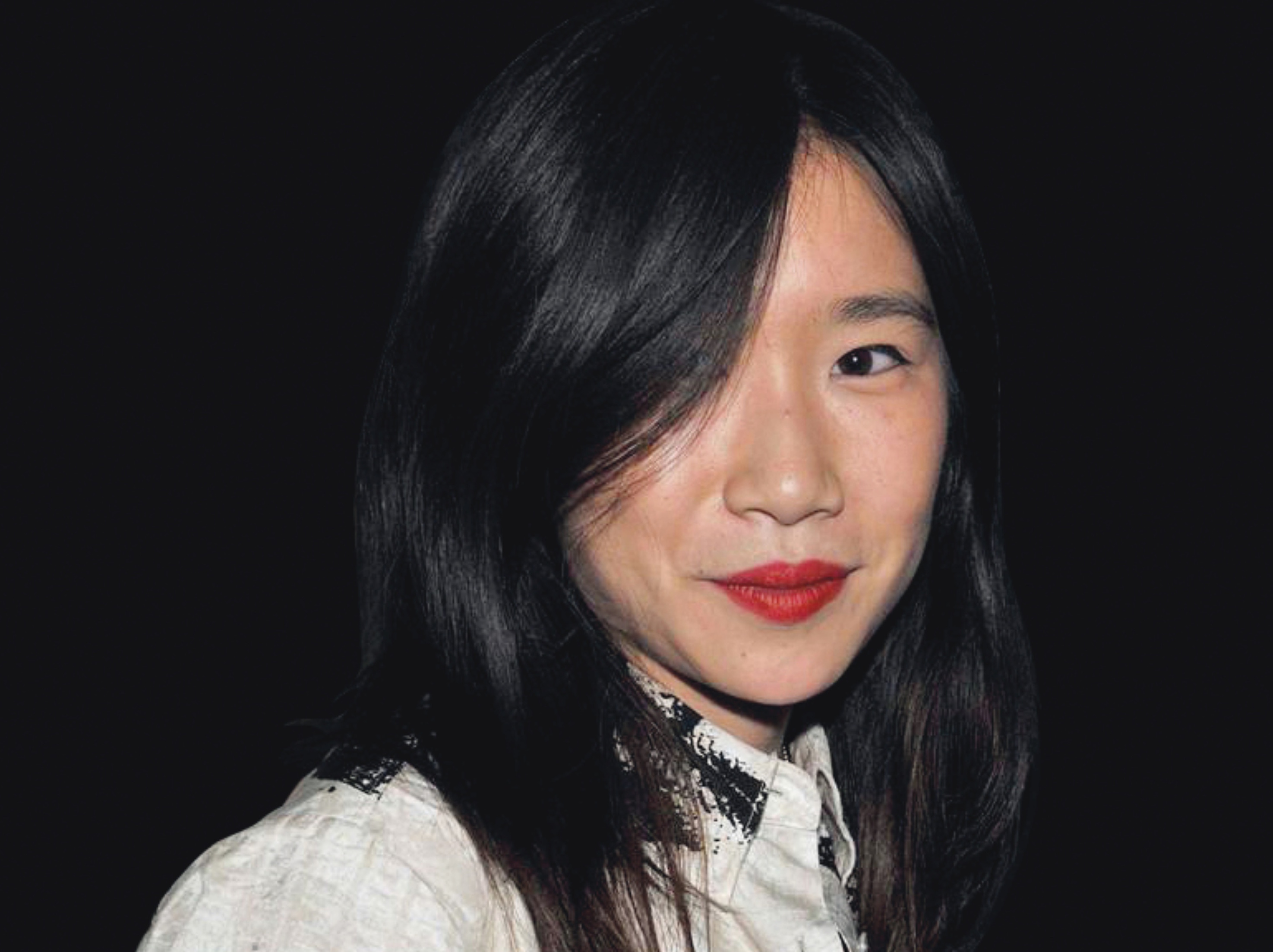 FAD caught up with Bianca Chu Specialist, Head of First Open/LDN, Post-War & Contemporary Art ahead of its late opening this Wednesday to talk about its new format and to get some pointers on the great work available.
1 The First Open format is different this year can you explain how and why?
This season we introduce the dual session format for the London edition of First Open. Whilst this already occurs for the New York sale, it is the first time we launch it here. Rather than a standard post-war versus contemporary split, Session I will continue to be a curated mix of works, from various owners. Session II, entitled Double Vision, is a single owner section from a remarkable Italian collector. The new format will also allow us to host the first ever evening session at Christie's South Kensington. Building on the strong attendance of our Christie's Lates program, Session I will be immediately followed by an evening event open to the public to view the sale, engage with the art and listen to specialist talks about the artworks. Everyone is then welcome in the saleroom to watch and bid in the Session II part of First Open/LDN. It is really an exciting new venture for us — the ethos of First Open has always been to make auctions more accessible and to reach new audiences — and the Late event followed by the auction I hope will do just that.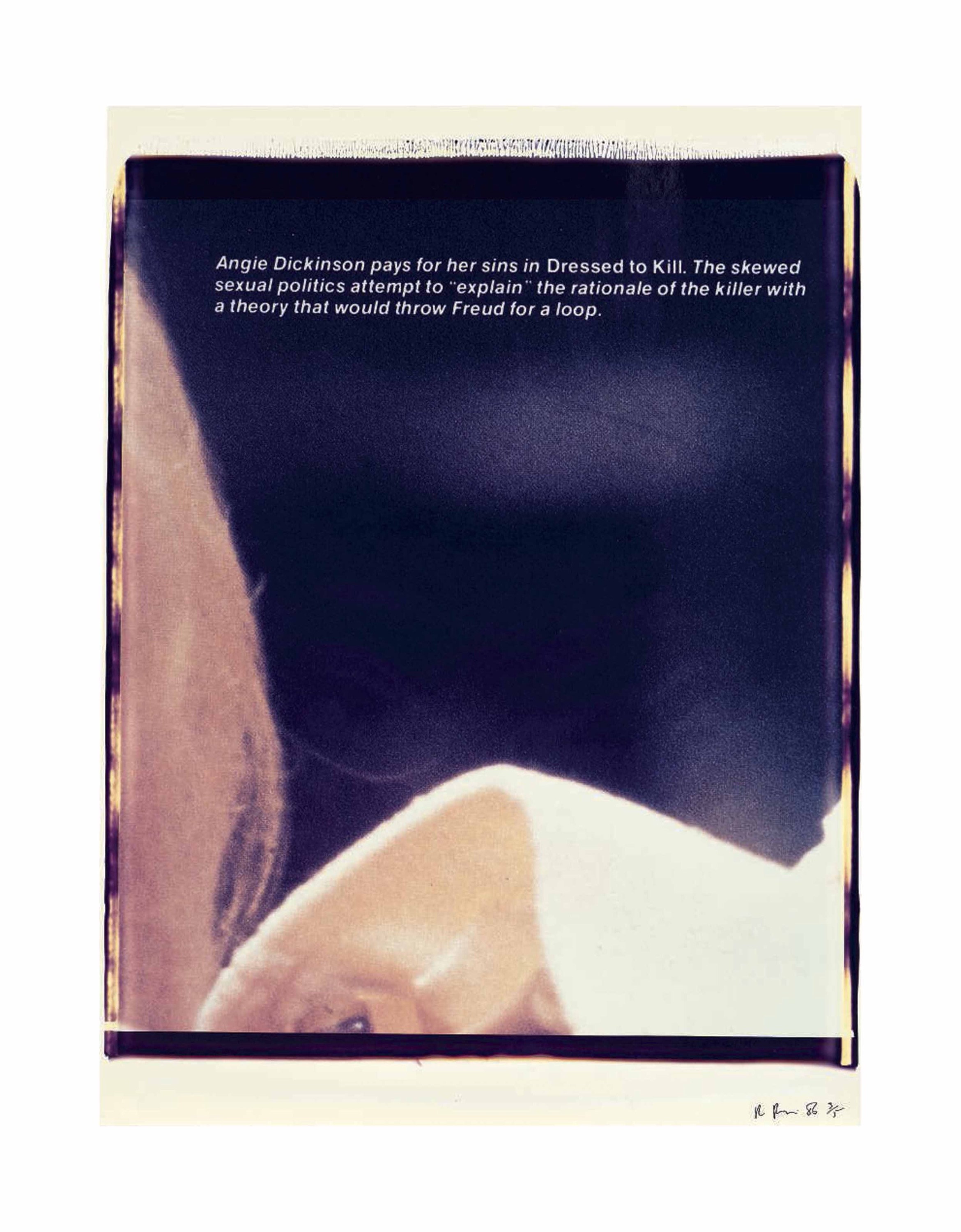 Lot Number 0306 Richard Prince (B. 1949) Untitled (Angie Dickinson…) signed, numbered and dated 'R Prince 86 3/5' (lower right) colour photograph29 5/8 x 22 1/8in. (75.2 x 56cm.)Executed in 1986, this work is number three from an edition of five Estimate 6,000 – 8,000 British pounds
2 What are your highlights of the Auction?
That is always a tough question for me, there are so many top works, and I don't necessarily mean in terms of their value. I would have to say to start, we are thrilled to have the Double Vision collection which includes works by Giulio Paolini, Daniel Buren, John Baldessari, Jenny Holzer, Richard Prince and Haim Steinbach, amongst many others.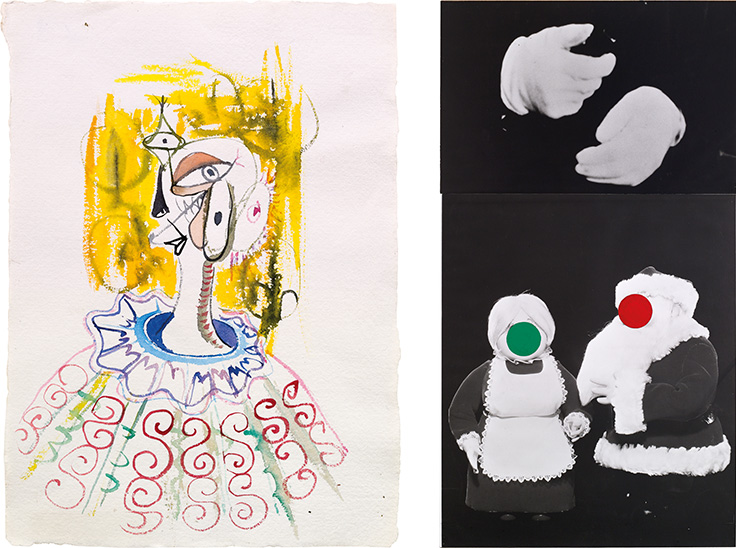 John Baldessari, Christmas, 1986. Acrylic on two black and white photographs. Overall: 37 x 20 1/4 in. (94 x 51.5 cm.) Estimate: £60,000-80,000. This work is offered in the First Open/LDN sale on 23 September at Christie's South Kensington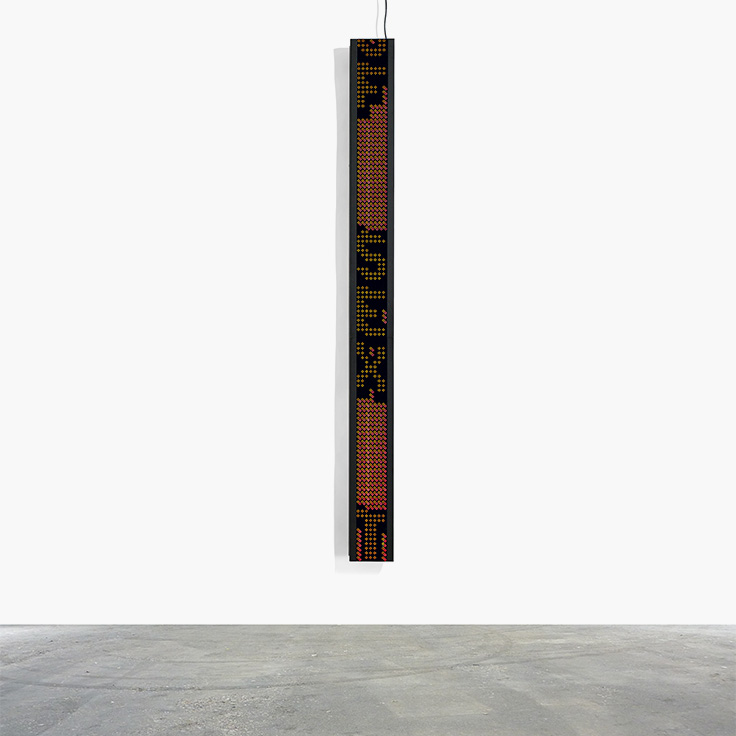 Jenny Holzer, I Am A Man, 1987. Red and yellow LED, wiring. Overall: 112 x 9 3/8 x 5 1/4 in. (284.8 x 24 x 13.5 cm.). Number two from an edition of four. Estimate: £50,000-70,000. This work is offered in the First Open/LDN sale on 23 September at Christie's South Kensington
It really encompasses one collector's vision and curiosity — and gives a pretty solid taste of international contemporary art of the late 70s through the 80s. Across the rest of the sale, one of my favourite works is also our front cover, a 2002 painting by German artist and professor Michael Krebber. A friend of Kippenberger and Polke's, Krebber comes from this generation, yet his influence in recent contemporary art is equally important as a professor at the Städelschule in Frankfurt. In our painting, Perfect Damn, Wasn't That a Great Surprise?, Krebber seems to throw a jab at Polke, whose rasterbild paintings are now so recognisable.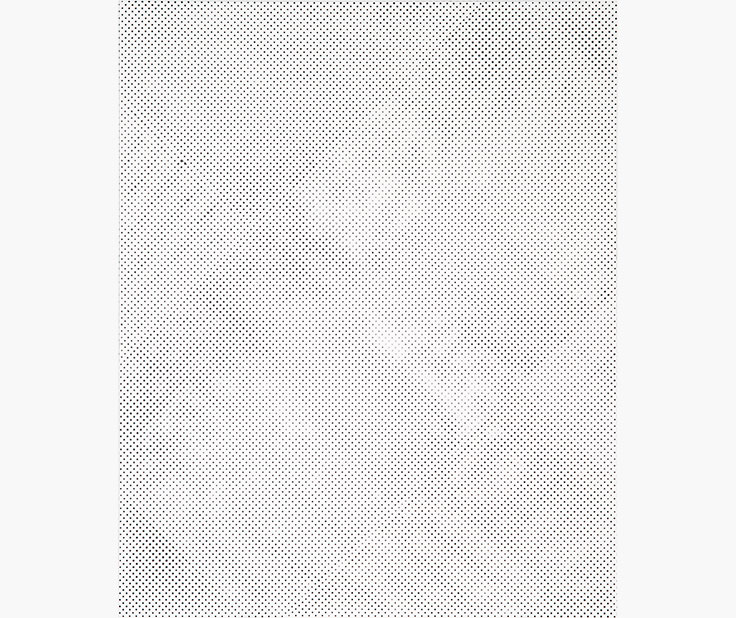 Michael Krebber, Perfect Damn, Wasn't That a Great Surprise?, 2002. Lacquer on canvas. 78 3/4 x 63 in. (200 x 160 cm.) Estimate: £20,000-30,000. This work is offered in the First Open/LDN sale on 23rd September at Christie's South Kensington
In terms of art historical importance, we have a 1968 corner sculpture by Fred Sandback and a 1956 action collage by American post-war artist, Allan Kaprow. There are so many other works but if I could add just a few more: a drawing by Amy Sillman, a sculpture by Venice Biennale favourite Nairy Baghramian, an early 1960s Marcel Broodthaers (who will have a major retrospective at MoMA next year) and a wonderfully nostalgiaic drawing by Scottish artist Lucy Mckenzie.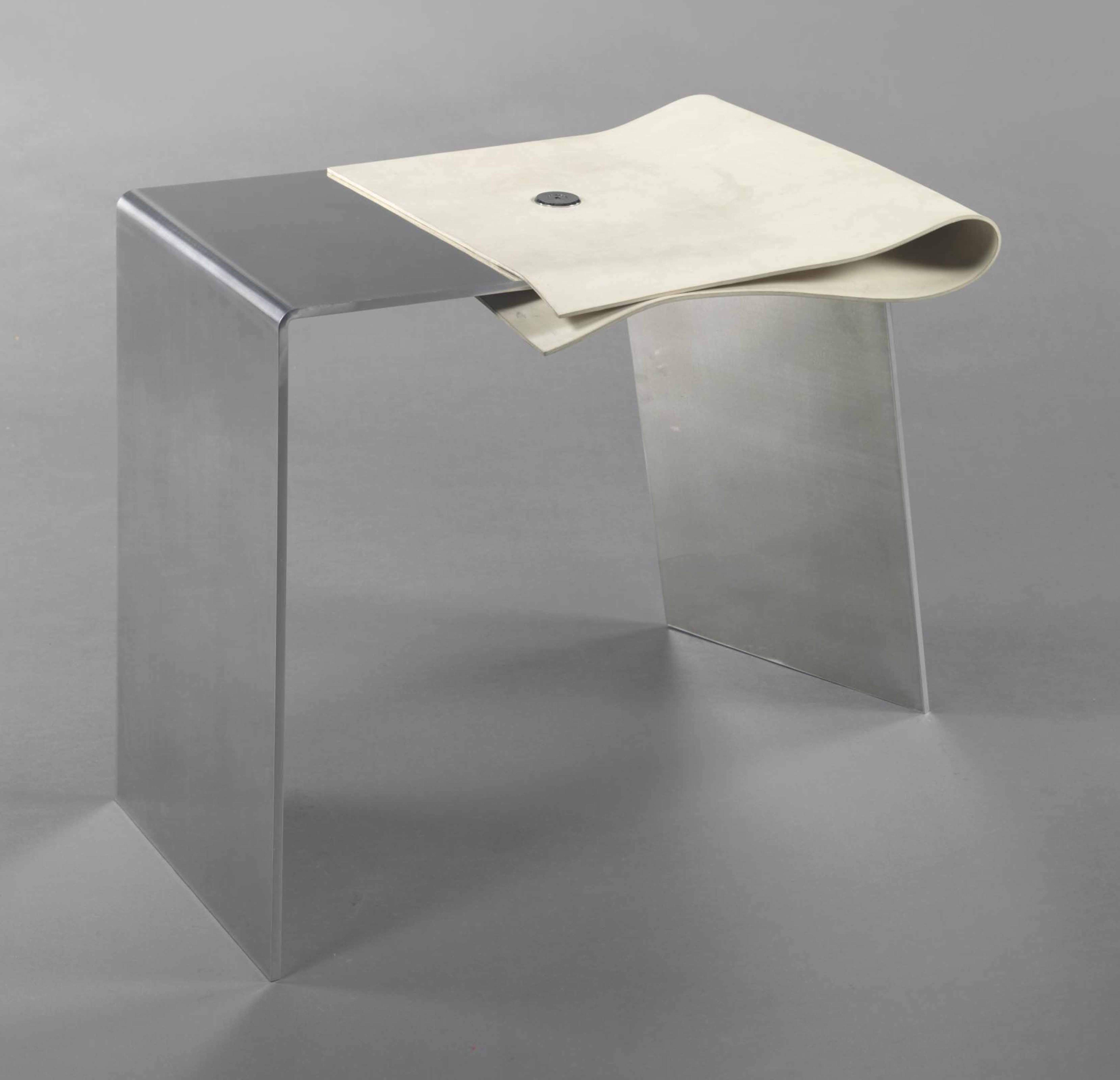 Nairy Baghramian (B. 1971) Besucher (Visitor) polished aluminium and rubber 22½ x 24 x 16in. (57.2 x 61 x 40.6cm.) Executed in 2008 Estimate 3,000 – 4,000 British pounds
3 What are your plans for Frieze week?
Frieze week is one of the most vibrant weeks in London — there is the fair, the flurry of gallery openings and of course, auctions. I am looking forward to attending the fair especially Frieze Masters — I love seeing the contrast between old and new and it is truly original. From the contemporary side, there are a few booths in particular: The Sunday Painter who will be showing just one work by gallery artist Samara Scott; Arcadia Missa, another great space from Peckham; and Galerie Buchholz from Berlin. Outside the fair, the Zabludowicz Collection will have the first major UK show of Canadian artist Jon Rafman and British artist Eddie Peake will be opening at the Barbican, probably one of my favorite spots in all of London.
First Open/LDN Christie's 85 Old Brompton Road, London.
Featuring some of the most exciting artists working today side by side with classic names from the Post War canon, First Open is an accessible way into to collecting contemporary art. With prices from £800- £120,000, the latest edition will take place in London on 23rd September and will take a new and innovative dual format. The sale will be split into two sessions with a break in the middle for a 'Christie's Late' event with talks and workshops that introduce visitors to the basics of how to bid at auction and essential tips on starting an art collection. The second session will feature a single-owner collection entitled 'Double Vision', and will include work that centres on the duplicity of image making with a strong contingent of artists that have been associated with 'appropriation' including, Richard Prince, Cindy Sherman, Jenny Holzer and John Baldessari. Highlights across the sale include: Richard Hawkins, Petra Cortright, Nairy Baghramian, Sanja Ivekovic, Joseph Beuys, Wolfgang Tilmans, Ana Mendieta and Fred Sandback.
Christie's Late Info
Post-War and Contemporary Art Auction Special Wednesday 23rd September 2015 5.30 – 8.00 pm
With session II of the First Open/LDN War Post and Contemporary Art Auction beginning at 7 pm (Free entry). An evening of the First Open/LDN auction for specialist talks, advice on how to bid at auction, refreshments and to watch the sale. First Open/LDN auction is not ticketed so arrive early to get a decent seat.
Throughout the Evening Coyle Gallery
How to Bid Tips on getting set up to bid at auction
Wednesday 23rd September 2015
Talks & Demonstrations
5:45pm Long Gallery Auctioneer Talk by Nic McElhatton & Marlous Jens An Introduction to the Auction World
6pm Front Gallery 2 Specialist Talk by Amanda Lo Iacono Collecting Contemporary Art: Aesthetic Pursuits
6:20pm Long Gallery Auctioneer Talk by Nic McElhatton & Marlous Jens
An Introduction to the Auction World (repeat of 5:45pm talk)
6:40pm Front Gallery 2 Specialist Talk by Tessa Lord The Blue Chips: Looking at Post-War Art
7pm LIVE AUCTION Coleridge Gallery Experience a Post-War and Contemporary Art auction
First Open/LDN Session II: Double Vision (Lots 300–316)

Sol LeWitt (1928-2007) Form Derived from a Cube signed 'S.LEWITT' (lower right) ink wash, watercolour and pencil on paper 8 1/8 x 9 ½in. (20.5 x 24cm.) Executed circa 1983 Estimate 2,000 – 3,000 British pounds
Categories
Tags