FAD caught up with artist duo Tsai & Yoshikawa during their presentation at START art Fair 2015. We asked about their work and also what is was like working with Mehta Bell Projects.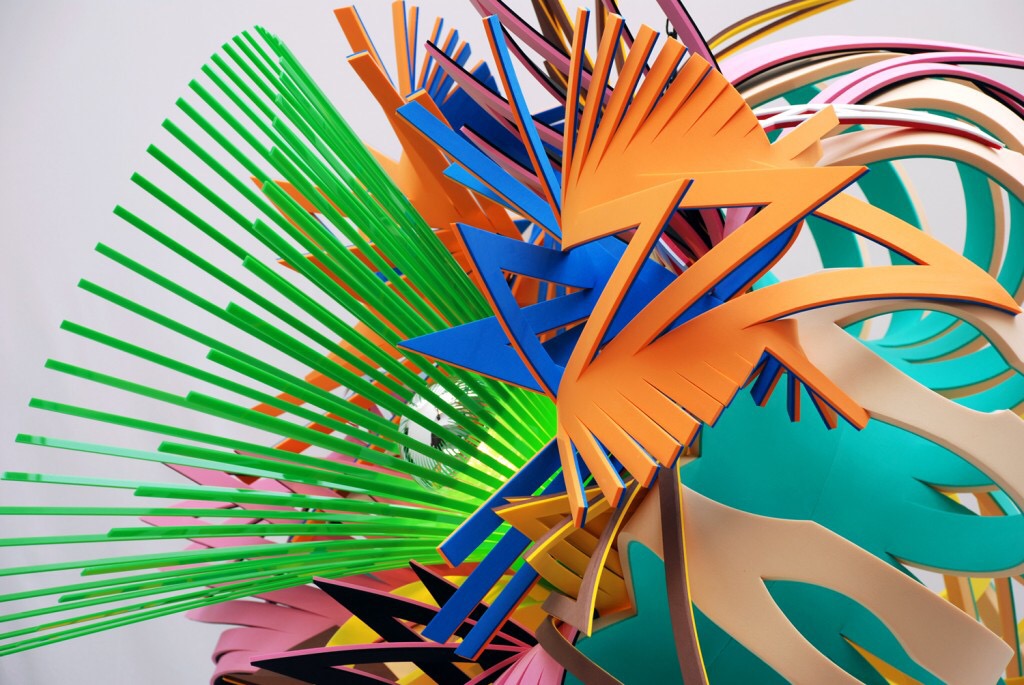 How do you find working with MEHTA BELL? 
We like the fact that Mehta Bell Projects do not operate as a conventional gallery, and they come up with innovative ideas to promote and show our work. It's very interesting to be exhibiting in alternative venues, such as the Matthew Williamson collaboration we did in the summer where we installed some of our artworks in his boutique in Mayfair. Mehta Bell Projects are the VIP partners of Start art fair and we are delighted to be showing with them, in the curated section of the fair 'This Is Tomorrow'.
Can you tell us about your work and what are the main ideas you try and express.
We both met at Chelsea college where Kimiya studied sculpture and Hsiao-chi studied textiles so materials have always been of interest to us and a central part of our work. Our sculptures combine neoprene, Perspex, fiberglass and light bulbs so we are always looking to push the boundaries in terms of the materials we use and incorporating a light source. We love juxtaposing vibrant colours and patterns and to compose a playful rhythm between form and void. Although our work has a strong visual impact, we are also investigating the idea of 'ying and yang'; we feel our work has opposing elements, such as light and dark, utopia/dystopia and hover between beauty and the grotesque.
How does working together differ from when you produce work on your own? 
The collaborative process is really important to us, as we are always bouncing ideas off each other. On a deeper level when we work together, each cut of the material is quite symbolic for us. In many of our sculptures we often create forms within forms which suggest the idea of regeneration and growth, symbolizing the cyclical quality of nature and life. Creating our work is about decision-making throughout the process, so to make the decision between the two of us is very different to working on your own! You'd think it would be quicker to make the work but it actually takes much longer to finish a piece! We argue all the time! We each fight for our ideas to be heard and then, after some time, we finally find a balance. When we make a decision it's quite exciting because it takes some time for us both to agree and get enthusiastic about the work. But once we've decided what we're going to do we're both on the same wavelength so it's easier after that!
What work will you be showing at START?
We will be showing 'Pop Bloom Prism III' at Start. Our 'Pop Bloom' suspended light sculptures represent the idea of the big bang – the moment when life begins and some sort of alchemy is at work.
As well as more domestic size works you have produced many public commissions. Can you tell us more about this aspect of your practice.
Our public art begins very differently to our smaller size sculptures because we begin with the venue or space, and design something site-specific. They are often celebrative and inspired by our appreciation of local history and the unique identity of the site itself. In 2009 we produced a site-specific commission for Chinatown in Soho which still on display. For the last 2.5 years we have been working on a very ambitious commission for St Thomas' hospital in London. We have made two 27m high sculptures that will be displayed in the new atrium of the hospital. These are our biggest works to date, and will be permanently installed. We're really proud that our work is available for everyone to see and we hope to inject some colour in the city. We like to bring something fun and playful to everyday life.
What plans do you have for the rest of the year?
We're busy with Mehta Bell Projects exhibiting at the Start fair, and their curated exhibition 'Ignis Fatuus: Dreams & Delusions' at Lights of Soho from 11- 13 September. We are also working on a new commission for Chelsea College that's going to be launched for London Design Festival from 21 September until 19 October. It is being placed on the plinth where one of Henry Moore's most significant sculptures is usually installed, 'Reclining Figure No.1', next to Tate Britain. We have created a new work that echoes Moore's ideas in his sculpture – of dividing the human figure into two parts and exploring our relationship with the landscape. In our work we have created a version of the split-figure inspired by Moore's work, incorporating abstract shapes and forms, but with our colourful take on it!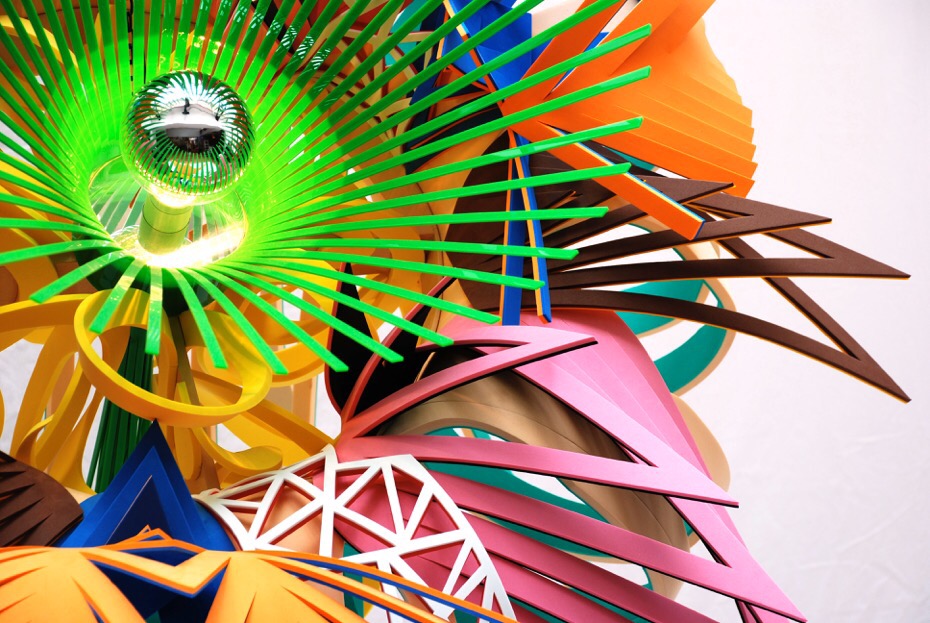 All images courtesy of Mehta Bell Projects
START Art fair Emerging Artist and New Art Scenes on at the Saatchi Gallery 10th-13th September startartfair.com
Categories
Tags