FAD caught up with Joanna Kirk just as her exhibition opened at Blain|Southern to talk about her work work.
1 Have you always felt yourself an artist?
I have always loved to draw. As a child, it calmed me down. I wasn't aware at the time that this was what being an artist was but I had certainly never thought about doing anything else. I was always happiest drawing in my room. On my own. The moment I realised that there was something more to this, that maybe I was an artist, was when I was a teenager and I was taken to lots of galleries. I can remember in particular my mother taking me to see the Leonardo Da Vinci Cartoon at the National Gallery. It was in a darkened room. It seemed so mysterious and moving. That's when I suppose I first thought about how powerful art can be and when I knew I wanted to be an artist.
2. Can you tell us more about your work and what are the main ideas you would like to express?
I am interested in our relationship to nature and the connectedness of that. I am interested in the changes that we go through in our lives – from a vulnerable child to an uncertain yet powerful adulthood. My use of landscape is because I am fascinated by the overwhelming and uncontrollable chaos of nature, which to me feels like life itself. My use of figures in this landscape is to enact scenarios which are not literal or illustrative but give a feeling, a sense of mood, an atmosphere. For example in 'Mothership' I am talking about a young girl who is taking her place in the world. She is feeling empowered and has every right to that landscape, and my relationship to that child means that my presence is like the rock with the beam of light pointing down to her, allowing her to be the person that she wants to be.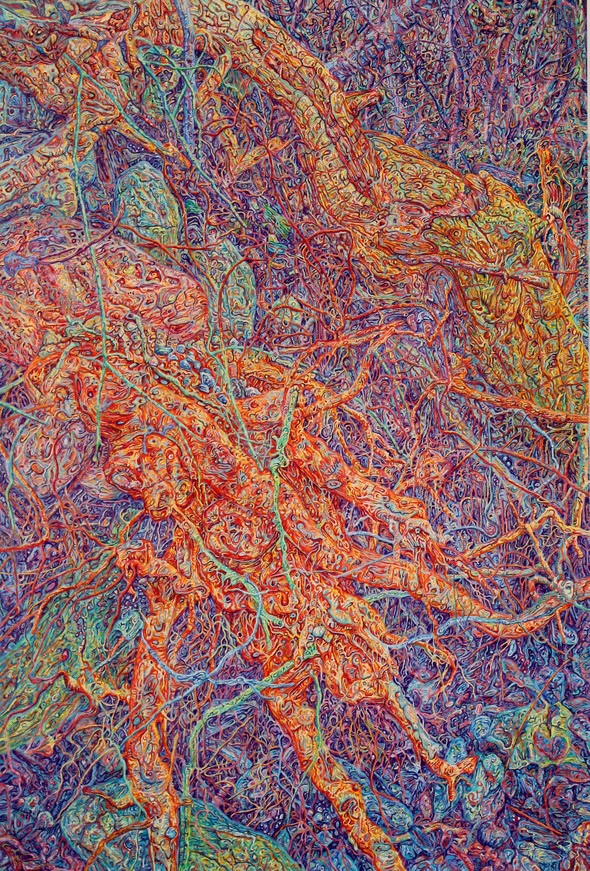 3 The female experience is an important part of your work – how did you come to engage with this topic above others?
Firstly, I started thinking a lot more about it when I had children. When you have a child you maybe see the world afresh, more objectively. When I had my first child I felt compelled to make work about her and was really excited about doing so. But I also found it very hard to find artists who were not sentimental about this and who were dealing with this in a rigorous way. I was reading a lot of books at the time, mostly by people like Rachel Cusk and Sylvia Plath, and these writers inspired me to keep working and gave me a back-up to do what I wanted to do. I did one piece where my daughter was about eight months old. It was about going on a walk with her. And yet the nature was at times threatening and each piece had an object from the walk – the antithesis if you like of a Richard Long walk. I suppose this was when nature started creeping into my work. But I am also interested in a young boy's perspective. My second child is a boy. The female experience is important to my work but not the only thing. The themes of my work, I believe, are universal.
4. How do you start the process of making work?
I read. I listen to music. For example the Icelandic composer Jon Leifs. I am always thinking about things. Confrontation. War. Good versus evil. Nurturing, what it is to nurture another human being. Then I take a lot of photographs in a landscape to help clarify my thoughts. I also look at other artists' colours and the mood of the piece will then be defined partly by the colour. Then I disappear for about three months and come out of each work having been completely consumed by it.
5. Do you consider the viewer, when making your work?
I have huge respect for the viewer but I really do it for myself and it is as though I have no choice but to do my work. It is gratifying and important to me of course when people do respond to the work. Any reaction is interesting. I have actually had people cry at the work. This really shocked me. It was the isolation of the figure in the landscape I am told.
6. Name 3 artists that have inspired your work.
Hard to name just three. Certainly Peter Doig, Mary Kelly, Johannes Karval.
7. What defines something as a work of art?
For me it is something that reflects back on what it is to be a human now.
8. What plans do you have to continue to pursue your art career in 2015/6?
I just want to keep pushing my ideas forward and to be able to do so.
9. Final Question if you had $49,500 to buy in art who would you invest it in?
My friends.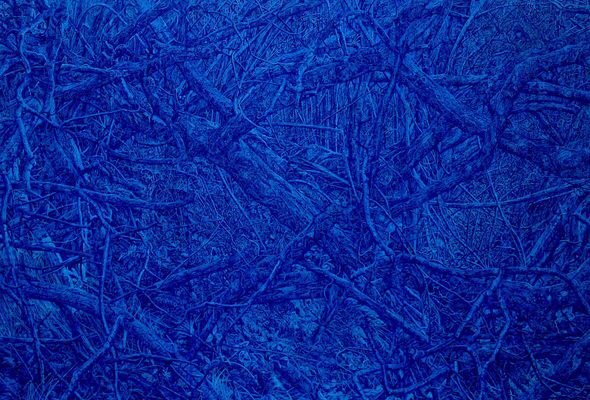 JOANNA KIRK 9th September 2015 – 3rd October 2015 Blain|Southern 4 Hanover Square London W1S 1BP www.blainsouthern.com
Categories
Tags