FAD caught up with Kathleen Soriano ahead of 'SHARED' the shared ownership project she has created for Macmillan De'Longhi Arts Programme.
We talked in depth about SHARED and had a peek at her many future projects ..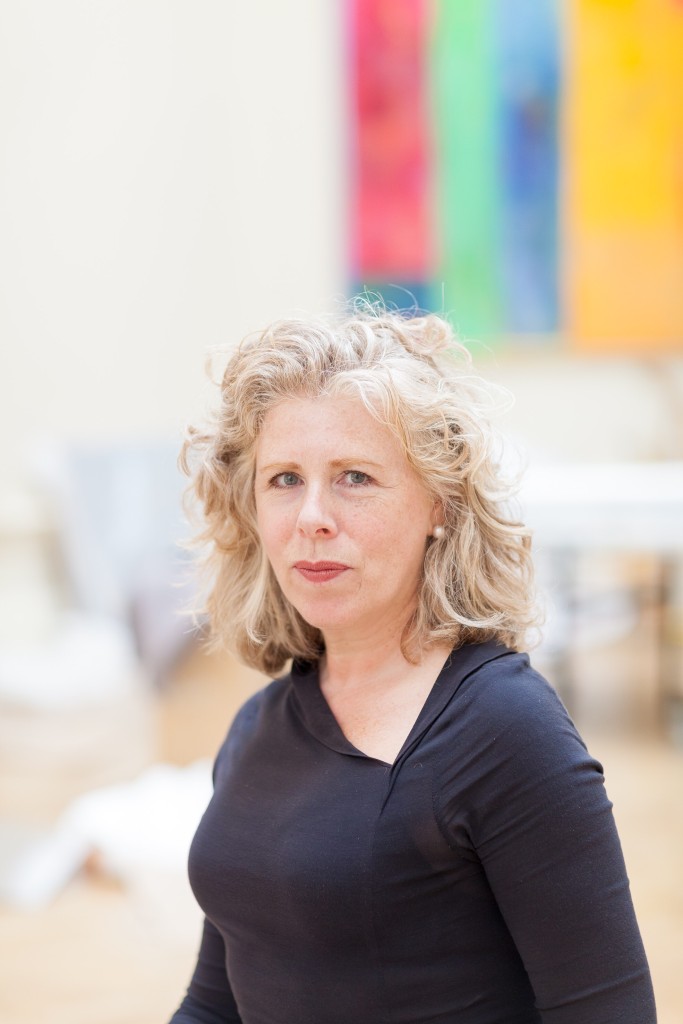 1. You have been invited to curate an exhibition as part of the Macmillan De'Longhi Arts Programme this autumn. Could you tell me a bit about the concept of 'SHARED' and how you arrived at the title and idea?
It was a delight to be invited by the Macmillan De'Longhi Arts Programme to help them in their work championing Macmillan Cancer Support, and especially so because they had already decided that they wanted to challenge the fundraising norms and avoid the ubiquitous auction of artist donated works. From my own experience of sitting on committees and supporting causes, I know that artists are bombarded by requests to donate works and often suffer charity fatigue as a consequence, furthermore there are issues around the quality of the works that are made available for these auctions and the prices that they realise. But now I needed to come up with an idea.
For inspiration, I wandered through the Macmillan Cancer Support website and watched a number of the videos on the site, registering the prominence of their 'You are not alone' campaign. In considering the campaign and the nature of support that Macmillan offers I had a visual image in my head of many people standing behind one single person, and a sense of the one person being made up of many. That led me to thinking about conversations had with the Manchester-based artist Maurice Carlin, who had been exploring notions of shared ownership around his Temporary Custodians of Endless Pages project from 2014. Those considerations, coupled with ponderings on the out-of-reach stellar prices that contemporary art achieves today, had me considering how we could all afford to have a share of something of real quality. It was then only a short hop to the notion of single works of art or installations being broken down into constituent parts.
The title needed to reflect the principles of the exhibition, needed to chime well with Macmillan's purpose and had to be short … two words max. The Macmillan De'Longhi Arts Committee and I bounced various possibilities between us, playing with key words such as unite, divided, separate, joined and it was a member of the committee who suggested 'SHARED'. Once the graphic design was complete on the word itself, it was clear that we had found our exhibition title.
2. I'm on the committee of the Macmillan De'Longhi Arts Programme, and 'SHARED' is a real departure for Macmillan because in recent years the tradition has been to hold an auction of artworks donated by contemporary artists. When Macmillan and De'Longhi started doing the auctions it was quite a novel approach for a charity. Now they are raising the bar by coming up with a new concept. Could you explain how 'SHARED' reshapes the basic principle of art ownership?
The thesis behind 'SHARED' is the idealistic notion that many individuals will become owners of their own element of a single work of art or installation. This may take the form of a fragment of sculpture, an individual print from a previously unbroken editioned set, or a slice of a painting or drawing. Even though they have been divided, the separate elements will still have an artistic value in their own right – both in their authored association with the artist and in their aesthetic value. Through owning a section of an artwork, the owner is also inherently committing to a unspoken commitment that has community and Macmillan's 'You are not alone' values at its heart, that at some point in the future they may come together with the owners of the other sections of their work, to make it whole once again.
3. What was the curatorial brief you gave the artists?
Having alighted on the idea of 'SHARED' I needed to test it with artists. I started with the sculptors, knowing that they would be able to see the potential more easily than the painters as their work is often made up of composite parts. Artists are always a delight in that they are quick to embrace a challenge and have an appetite for something new and fresh. 'SHARED' was warmly received by all that I spoke to, not least of all as a respite from the usual auction, and it wasn't long before they each took the notion of 'SHARED' from me and turned it into their own. The consideration of how they might divide something and still retain value in the separate parts engaged them all and they have all risen elegantly to the challenge.
4. What other projects do you have coming up?
For me, future projects include work on no less than three books, an international exhibition on a 19th century painter that will take a good two to three years to realise, and another Somerset House project in the pipeline for 2016.  In the meantime, I continue my work with many artists and collectors, in this country and abroad, which will see me in Mexico, Denmark, Belgium and the US before the end of this year.
Then later this autumn, the third series of my SkyArts programme will be aired – Landscape Artist of the Year which we have made in partnership with the National Trust. Inbetween, I will be finding time to support the House of Illustration, on whose board I sit, and to develop further the artistic programme for the Churches Conservation Trust, for which I chair the Arts Advisory Group. Then in my spare hours you'll find me volunteering at the Oxford Foodbank …
The Macmillan De'Longhi Arts Programme: SHARED 10th – 13th September 2015 Daily 10.00-18.00 (last entry 17.15) West Wing Galleries, West Wing Free admission For more information on the exhibition go to: http://bit.ly/1gY8pAz
About Lee Sharrock