FAD managed to catch up with Ceramics restorer and artist Bouke de Vries and talk to him about the forthcoming Macmillan De'Longhi exhibition 'SHARED', (at Somerset House from 10th-13th September) where he will have some of his work on show.
1.You are exhibiting in the Macmillan De'Longhi exhibition 'SHARED' at Somerset House from 10-13 September. How did you get involved in the exhibition?
I was contacted by Committee Chair Dea Vanagan with whom I had collaborated before, after this I spoke and met with Curator Kathleen Soriano and I was immediately attracted by the innovative way they approached this project.
2. 'SHARED' is a novel concept whereby the artworks are created to be sold in parts. Could you tell me a bit about the work you created, and how you answered Kathleen Soriano's curatorial brief?
From my background as a ceramics restorer I generally work with damaged and discarded ceramic objects and use this damage as a starting point. When I started thinking about the brief I thought that creating a piece where the object is fragmented already – which is generally the case in my work – I decided to create something that was the opposite of what I usually do but was also close to my work as a restorer. For this I used a broken Han dynasty vase (2nd century AD) and very close in style to the Han dynasty pot that Ai Wei Wei famously dropped in an early work. I chose to photograph all the fragments individually as abstract objects and then to restore the vase using the ancient technique of Kingitsu where the joints of the object are gilded with gold leaf, celebrating the damage as part of it's history. I learnt this technique about 20 years ago when I studied restoration and I have collaborated twice with Grayson Perry using this technique on pots that he deliberately broke for me to restore.
So for this work prints of the fragments will be for sale and displayed around the space with the restored vase shown in the centre.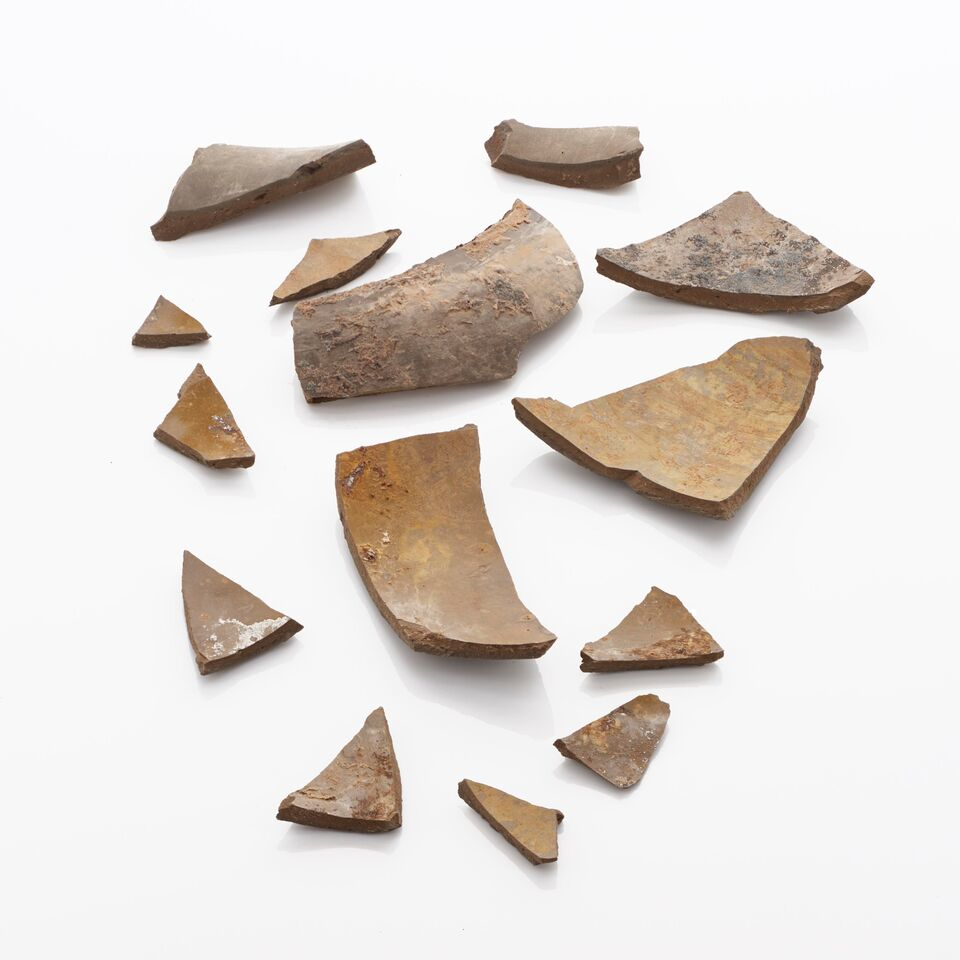 3.The exhibition is at iconic London venue Somerset House. Did you create the artwork in response to the surroundings, or more in line with the concept of a shared artwork?
The work was really created with the concept of a shared artwork. I am quite familiar with Somerset House and know that its environment will accommodate any of the artworks with ease.
4. Proceeds from sales of the artwork will help Macmillan Cancer Support ensure that no-one faces cancer alone. Does the artwork you're exhibiting have any relation to the charity?
Beside the theme of the show the specific artwork doesn't have a specific relation to the charity but it does have a personal meaning to me. The day after I met to discuss the project I got a message that my dear friend's breast cancer had returned and I know how much organisations help people in her situation. So its really special to me to be involved in this project.
5. What other exhibitions do you have coming up?
In September I will be travelling to South Korea where my work will be shown as part of the Cheongju Biennale and in October I will be showing my work at the Gemeente museum in The Hague. Meanwhile I'm working on a commission for the Peabody Essex Museum in Salem Massachusetts.
The Macmillan De'Longhi Arts Programme: SHARED
10th – 13th September 2015 Daily 10.00-18.00 (last entry 17.15) West Wing Galleries, West Wing Free admission For more information on the exhibition go to: http://bit.ly/1gY8pAz
Categories
Tags