Australian artist Sterlarc plans to connect an ear which he has been growing for years on his arm to the Internet so people can hear and track his movements.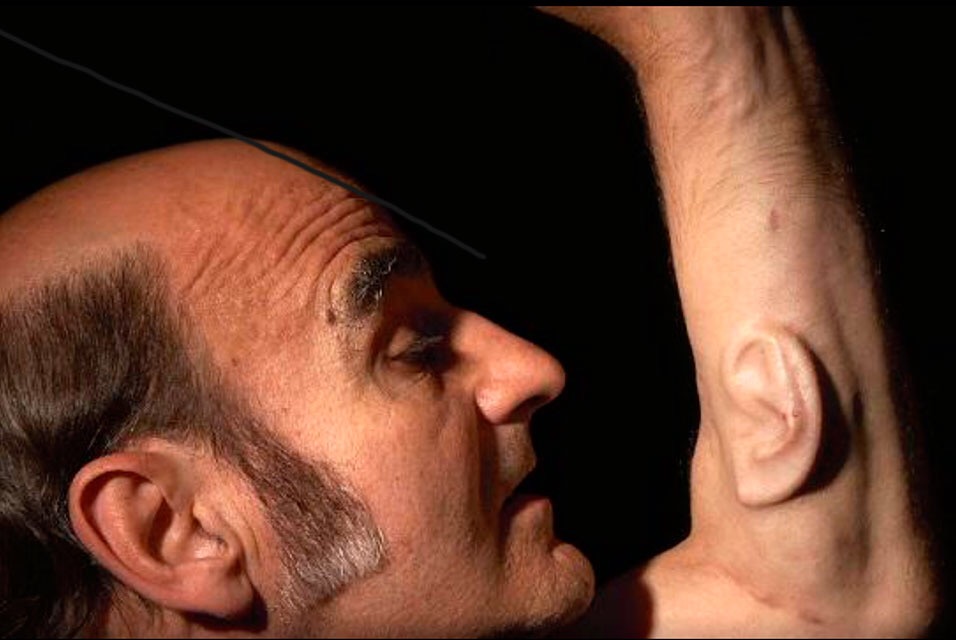 This is his latest in a series of artworks exploring the boundaries of blending robotics, prosthetics and the human body.
A miniature microphone with a wireless Internet connection will be inserted into the "ear", while people will be able to track it through a GPS device placed on the body part.
"There won't be an on-off switch," he said of the microphone. "If I'm not in a wi-fi hotspot or I switch off my home modem, then perhaps I'll be offline, but the idea actually is to try to keep the ear online all the time."
Categories
Tags