FAD caught up with Artist Ariel Narunsky to talk about his exhibition at Arebyte his Art Practice and also to enquire how he would spend $49,500 on Art …
Ariel Narunsky (born 1987) is a young upcoming artist. His work is not based in any certain medium; it is based on ideas, a result of observation. His work is not limited in its fields of interest, and offers an accumulation of knowledge and concepts distilled into simple ideas. For his diverse body of work and thoughts he has been paired with many descriptions and nicknames that portray him as being medium-surpassed and a sweatless artist (an artist that doesn't sweat).

Narusky's works are often sparked by search for solutions, humour and his love for information. He deals with perceptions of society and existence; awakening issues of meaning, satisfaction, power and control; tackling the place of art in society, the artist as a prophet and relation between artist, art and the public.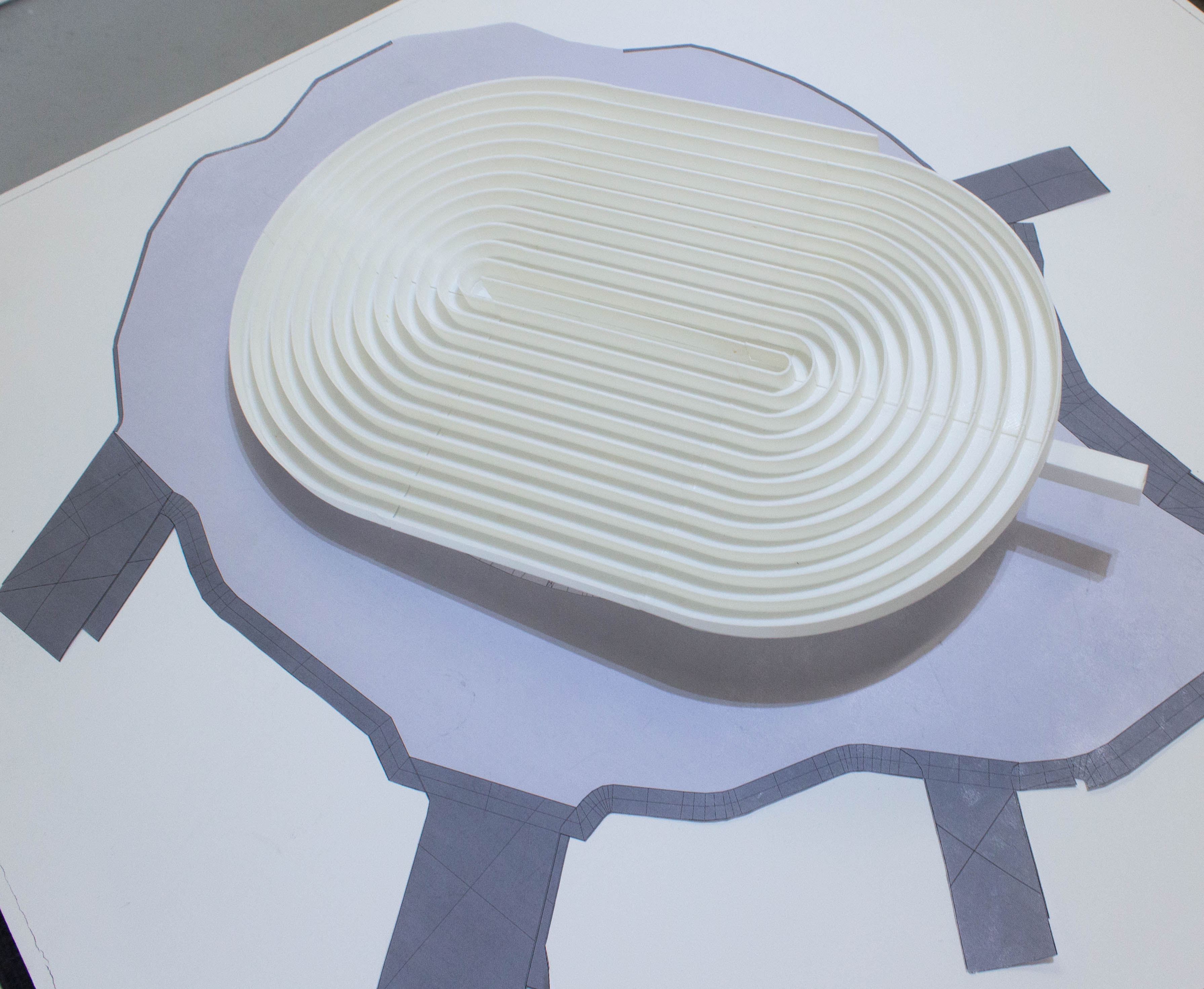 1. Can you tell us about your work and what are the main ideas you try and express?
My work is not based in any specific medium; it is based on ideas, a result of observation. The ideas are often sparked by a search for solutions, humour and information. Through my work I deal with perceptions of society and existence; awakening issues of meaning, satisfaction, power and control; tackling the place of art in society, the artist as a prophet and the relation between artist, art and the public.
It contains within it a manifestation of a seemingly polarised dichotomy of two aspects in my personality; the eternal cynic and the eternal romantic, it is in the narrow straits between these two that my art lives.
I aim to create works that have a highly distilled essence, "clean" and accurate.
2. How do you decide what your next artwork/project will be and how do you know when it is finished?
I spend most of my time in my studio, mainly doing nothing; at least so say those who look from the side. I spend a lot of my time drinking tea and talking, reading and wasting time in general (in all and any form possible); collecting bits of thoughts and ideas letting them accumulate till they become fractions of coherent ideas. Then I start developing them.
Several works are developed and created simultaneously and different projects merge together and others split and produce new ones. It is constant train of thought. There is no clear preference most of the time; every so often I become transfixed on one idea and I get it very close to the finish line, but a project seems only to receive its finish once it is being prepared to be exhibited. Then things receive final shifts and changes that eco throughout the body of the work and that is when I finish.
I let go of a work if a feel that I used all of its potential or if I had enough. I find that to be a good measuring stick in the process, for accepting the work "as-is" and finished or for scraping the idea all together.
3. Name 3 Artists who have inspired you?
Jeremy Deller, Marcel Duchamp and Martin Creed if you really push me…
But the truth is i feel uneasy to answer this for I don't believe I can give a truthful answer. Even though I might feel a closer kinship to one artist over another, I don't think I am inspired by them in the common meaning. The scope of ideas, works and people that inspire me is so vast that I would feel at ease to claim that I don't actually remember them or am aware of them all.
Also I always felt there is an unsettling connection between being inspired by a person and being star struck by that said person, the word whiffs of a lack of criticality.
4. How has it been working with Arebyte ?
I really enjoyed working at arebyte, it was a very good experience. I had the privilege of working with both Nimrod Vardi and Tine Scharffenberg who were great. They really complimented each other in the work process and so also me. Each in their own strength allowed me to bounce ideas off them and enable and help me get things done and achieve goals whether personally or via their friends and the people they know.
They were very flexible with me and my work process, and they knew when and how to advise on editing the work, serving as a very useful extra set of eyes and minds.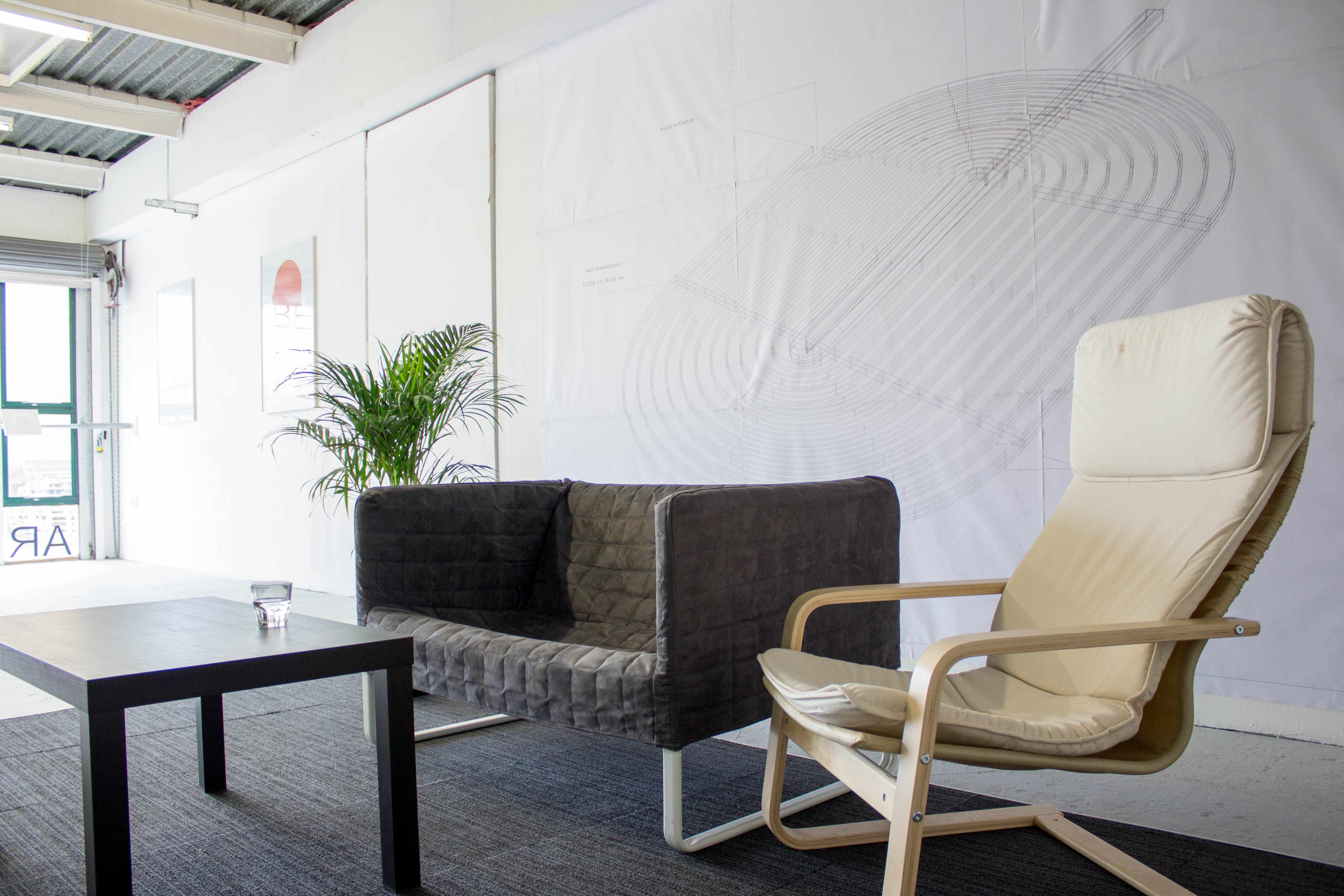 5. Can you tell us about your exhibition at Arebyte
The exhibition I'm currently showing at arebyte is called Judgement. Judgement is an attempt to utilize the perception of stadiums as social monuments to create a mirror or monument to our contemporary society and the human condition.
The project establishes concepts and views regarding motive, meaning, satisfaction, control, punishment and utopia, while all along grafting it with an internal monologue aimed towards the art world. The work offers a proposal for the UK's largest artwork, public or otherwise, that will be erected out of the existing infrastructure of the London 2012 Olympic stadium at the Queen Elizabeth Park.
In the exhibition of Judgement the work of judgement is unveiled; the new work will offer a giant spiralled three-lane running track enveloped by a spiral wall. At its centre the track will continue underground through a tunnel, which eventually ejects you back on to the streets of London and back to your life. The construction, once erect, aims to be open around the clock for all to come and take part freely as a spectator or runner alike. Offering itself as a daily activity in the life of a community.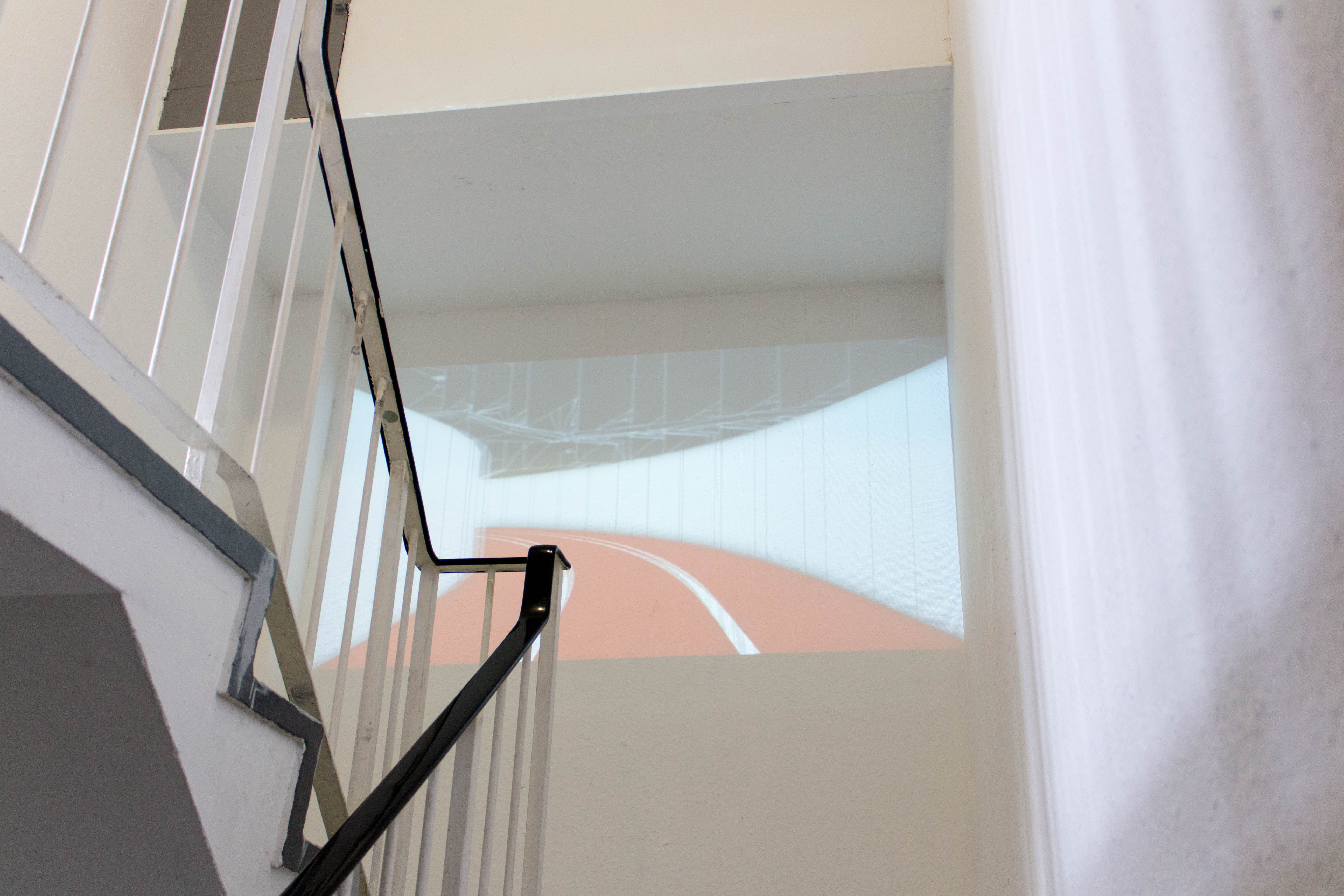 The exhibition draws on the aesthetics and ideas of information centres and visitors' centres and will be using these elements to form the basis of the installation. The installation will fill the gallery space with 3D printed models, as well as architectural plans and animated renderings; these are accompanied by what might be described as promotional posters, catalogues and screening of a film, "Unknown Game With Ultimate things" a video filmed in the stadium showing the early stages of construction of Judgement.
This chosen language enables the ideas to shift between realms and fields, putting into question the parameters of the work itself. The manner of sincerity in which it is presented clashes with the idea it proposes; an idea, which sways between futility, humour, punishment and depth of heart; a joke, a critical observation or sincere solution.
The gallery will have a small coffee table and some chairs, the installation will offer a place for the audience to sit and rest, have a drink and talk while immersing themselves in the work. From the sublunary to the phantasmal, salvation or hoax; this is our monument and our moment, this is Judgement and all of its derivatives.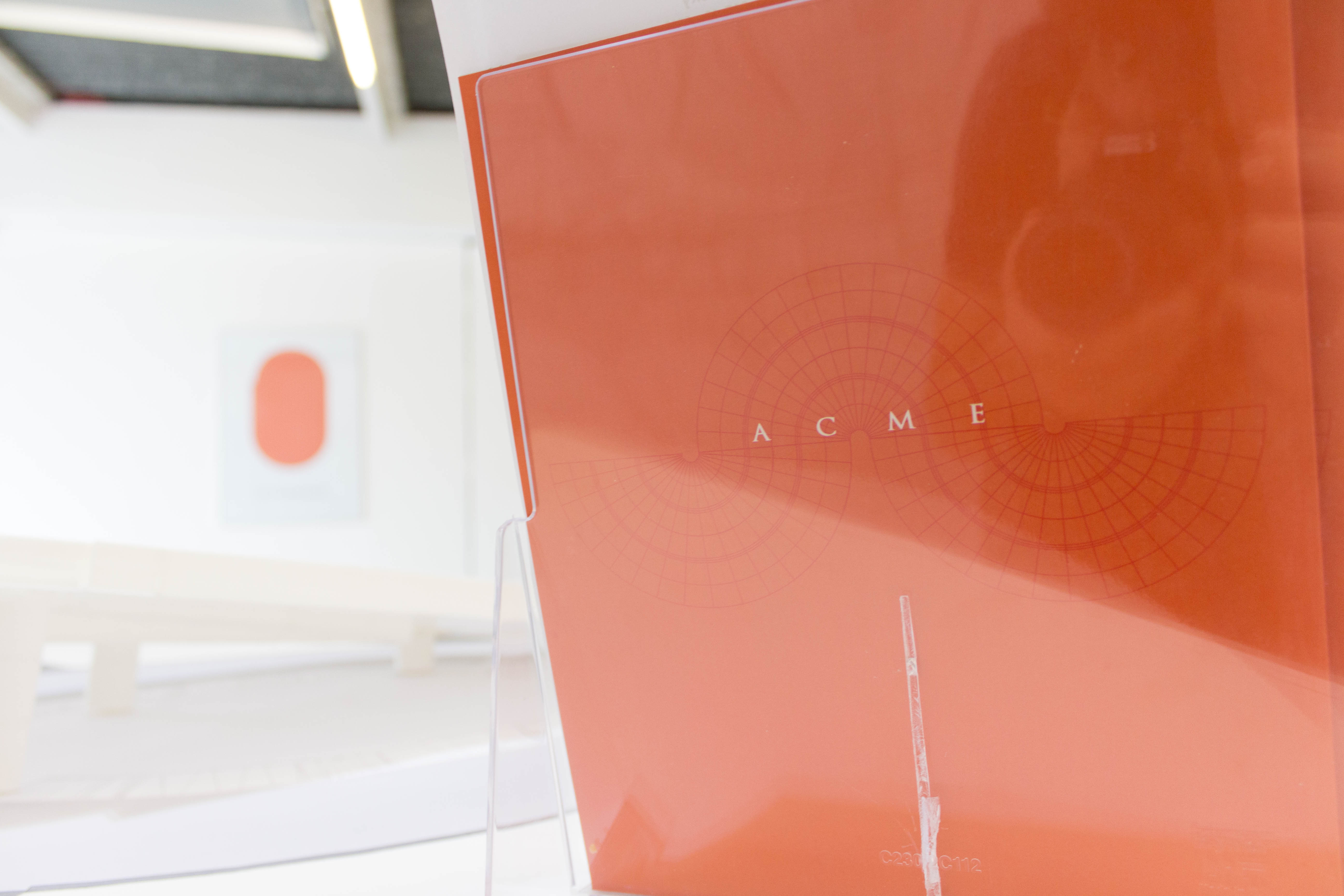 6.What plans do you have to further your career?
I am currently developing a few new works that I hope will be ready to find a home to exhibit some time in 2016. They vary in their manifestations; from a gallery installation to a magazine spread and even an idea for a work for St. Pauls Cathedral in London. But the project I am most excited about is a relatively new one called Solutions. It is collaboration with fellow artist and friend Ido Gordon. At this point I can't say much about it because we are still very early on.
Except these developments I hope to have my website up and running in the next month. I've created several designs and I can't find one that I am pleased with, so at this stage I feel I Should just get one up, even as a temporary website. Furthermore I was recently accepted to the MFA fine arts program at Goldsmiths University for 2016.
So there are a lot of things going on at the moment…
7. If you had $49,500 to spend on art what artist would you invest in and why?
If I had 49,500$ to spend on art I would probably spend it on young artists form my personal milieu. These are all people who I know and keep close by, I believe in what they do and the art they are producing. I would invest in them because I would wish to see the art move in the directions they are taking, each in his or hers own direction and way.
Or I might just invest it in my own art; that might be just enough to get the work Solutions off the ground (for now).
Categories
Tags