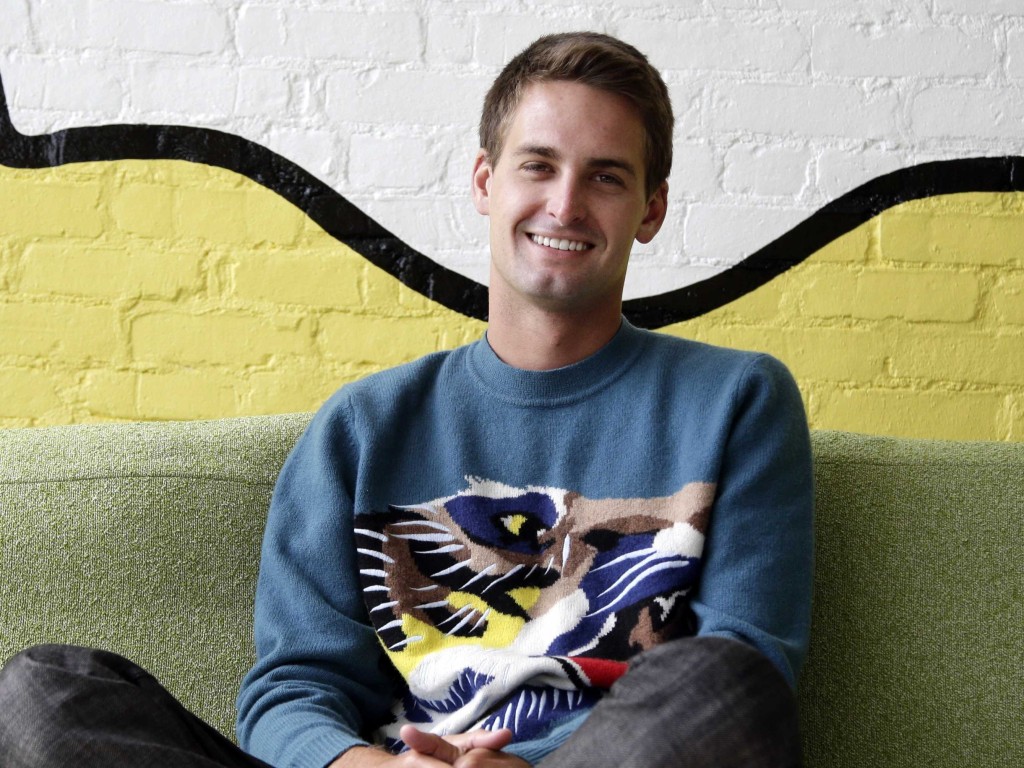 ---
This article titled "What is Snapchat? CEO Evan Spiegel explains it all for parents" was written by Stuart Dredge, for theguardian.com on Wednesday 17th June 2015 06.03 UTC
What is Snapchat? A question asked by a growing number of parents over the past couple of years, as they noticed their children flocking to the social app. Now its chief executive Evan Spiegel has provided an answer.
In a surprisingly-grainy video uploaded to Snapchat's YouTube channel, Spiegel attempts to answer the question "what is Snapchat" with the aid of some old-school pen'n'paper diagrams.
"Snapchat really has to do with the way photographs have changed. Historically photos have always been used to save really important memories: major life moments," he said.
"But today… pictures are being used for talking. So when you see your children taking a zillion photos of things that you would never take a picture of, it's cos they're using photographs to talk… And that's why people are taking and sending so many pictures on Snapchat every day."
Snapchat said in May that it had 100 million daily users of its app, with 65% of them using it to share photos and videos. In his video, Spiegel tries to explain to parents how the app has seen a shift from social media sites like Facebook that they are more familiar with.
"Now the mobile phone has really empowered this idea of instant expression, which is really showing someone where you are and how you're feeling in the moment," he said.
"This is important as it relates to identity, because really that's one of the things that's at the core of social media. Accumulation was really about this idea that identity is everything I've ever done, so you have all the pictures of everything you've ever done, and that's who you are as a person.

"But instant expression changed that, because instant expression says my identity is who I am right now. It says I'm the result of everything I've ever done, but I'm not really the accumulation of all that stuff."
In the video, Spiegel went on to explain the "three screens of Snapchat" – its camera interface, its list of past conversations, and its screen for watching people's Snapchat stories – collections of their snaps from a day in chronological order.
Surprisingly, Spiegel did not talk about Snapchat's fourth screen, Discover, which serves up videos and articles from media partners including Vice, Cosmopolitan and CNN, and which launched in January.
The YouTube video is not the first time Snapchat has tried to talk directly to parents. In February, it launched its "Safety Center" for parents and teachers, outlining its community guidelines and providing advice on how to discuss Snapchat with children.
guardian.co.uk © Guardian News & Media Limited 2010
Published via the Guardian News Feed plugin for WordPress.
Categories
Tags