ART OPENING: Professional Doctorate in Fine Art Showcase at the University of East London.
Opening Thursday 18th June 6-9pm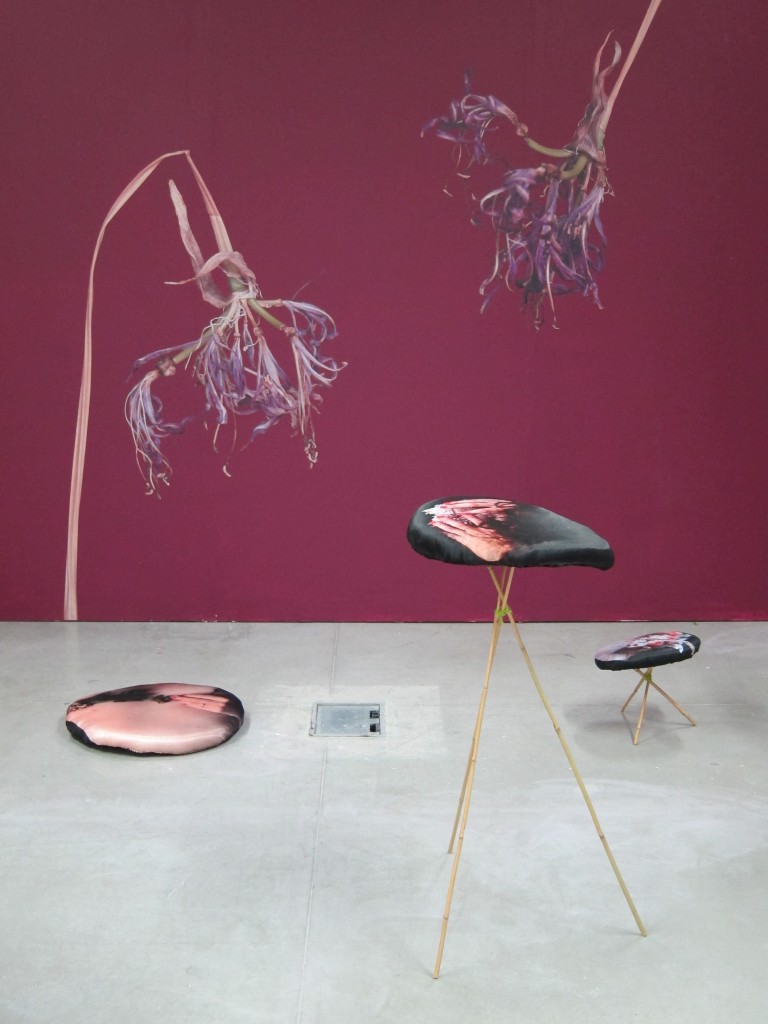 Nerys Mathias; Intimacy and Distance 2015. Mixed Media Installation.
This showcase features painting, printmaking, sculpture, photography, installation and performance work by students studying and approaching completion of the Professional Doctorate in Fine Art at the University of East London.
Artists
Suzi Morris, Ching Yi Lin, Dong Hwan-Ko, Alison Darke, Anna Fairchild, Natalia Jezova, Lucy Renton, Mikey Georgeson, Chen-Shi Lui, Veronica Shimanovskaya, Marc Coker, Carmen Aleman, Jake Abrams, Dimitrios Oikonomou, Sally Labern, Paul Helliwell, Joe Ryan, Nerys Mathias, Magdalena Papanikolopoulou, Kang-Wook Lee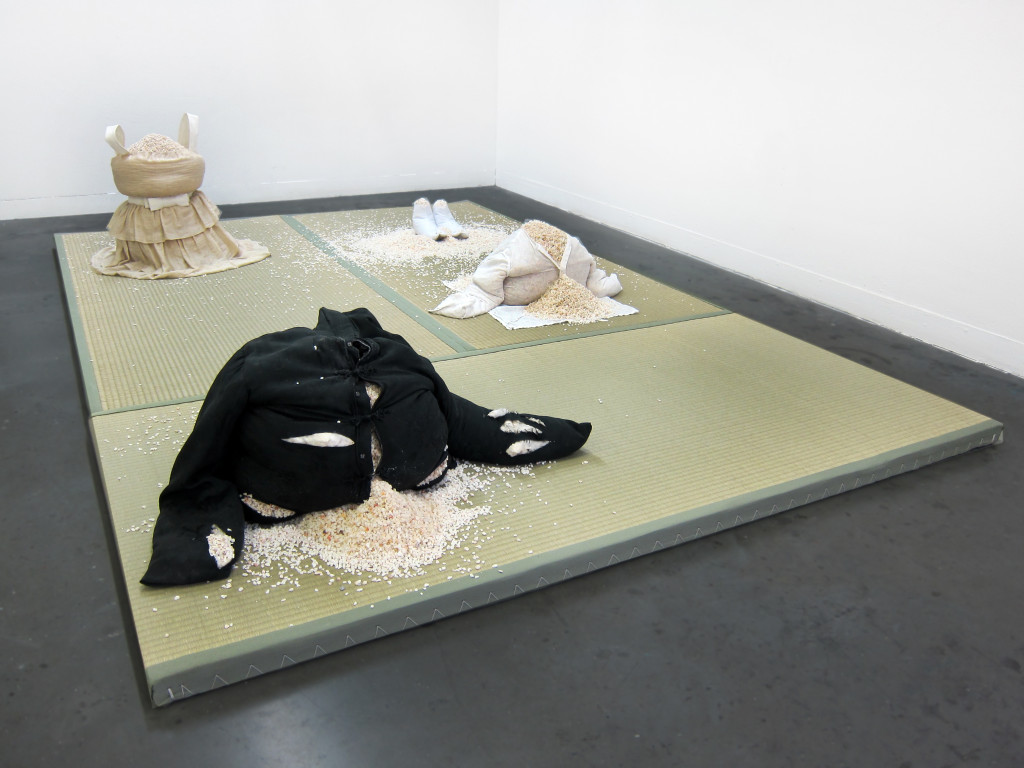 Gloria Lin. Family Album ,2015.Japanese tatami mats, fabric, found garments, gravel, straw, thread. 200 x 300 cm
The Professional Doctorate in Fine Art has been running at the University of East London for 20 years and is the largest and longest running course of its kind in the UK. It offers artists the opportunity to pursue their practice to the highest academic level and achieve a Doctorate in Fine Art.
The course is intended for artists who wish to develop their creative practice as the basis for doctoral study in the context of research into contemporary art and theory. The group culture and the centralised structure of the programme are unique. The course differs from practice-led PhDs in that the student arrives with an art practice to be analysed and developed rather than a 'project' to be carried out. Theoretical and contemporary art research is at all times in the service of creative practice. An exhibition of practice replaces the thesis as the main evidence of research, supported by a critically reflective report. Three strands – creative practice, professional practice and theoretical research – are integrated across five years of part-time study or three years of full-time study.
The programme is built around a strong group dynamic of critiques, seminars and internal and external exhibitions, as well as supervisory support from a wide range of staff including:
Tim Allen, Fay Brauer, Pete Cobb, Grenville Davey, Eric Great-Rex, Alexis Harding, Roshini Kempadoo, Lee Maelzer, Stephen Maddison, Lesley Logue, Michael Pinsky, Karen Raney, Hedley Roberts, Tony Sampson, Debra Shaw, John Smith, Andrew Stephenson, Susan Stockwell.
The University of East London is London's leading university for civic engagement. We believe that individuals working together can be a force for change, and make a real difference to the lives of students, our community and the world.
More information on the University of East London Professional Doctorate in Fine Art can be found at www.uel.ac.uk/docfineart
Follow UEL Art & Design events at www.facebook.com/UELArtDesign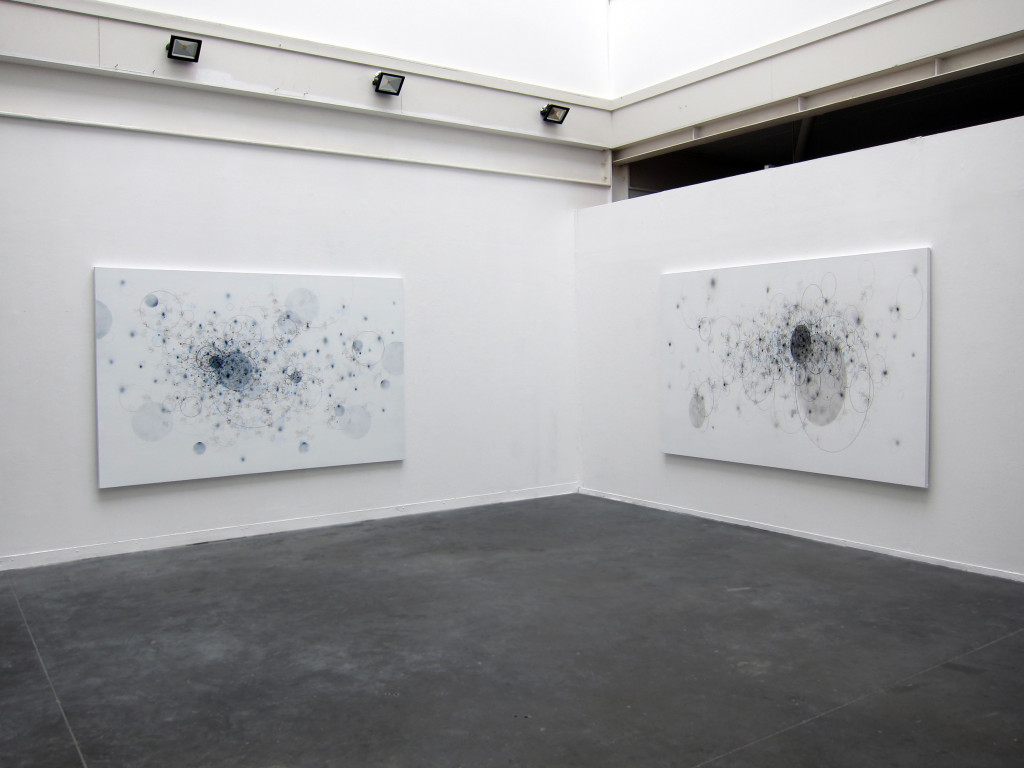 Kangwook Lee; Invisible Space – 15003, Invisible Space – 15004. Acrylic on Canvas 160 x 250cm
Opening 18th June 6-9pm Exhibition 19th June – 22th June 11am – 5pm
Free Entry AVA Gallery University of East London London E16 2RD Cyprus DLR www.uel.ac.uk/adi/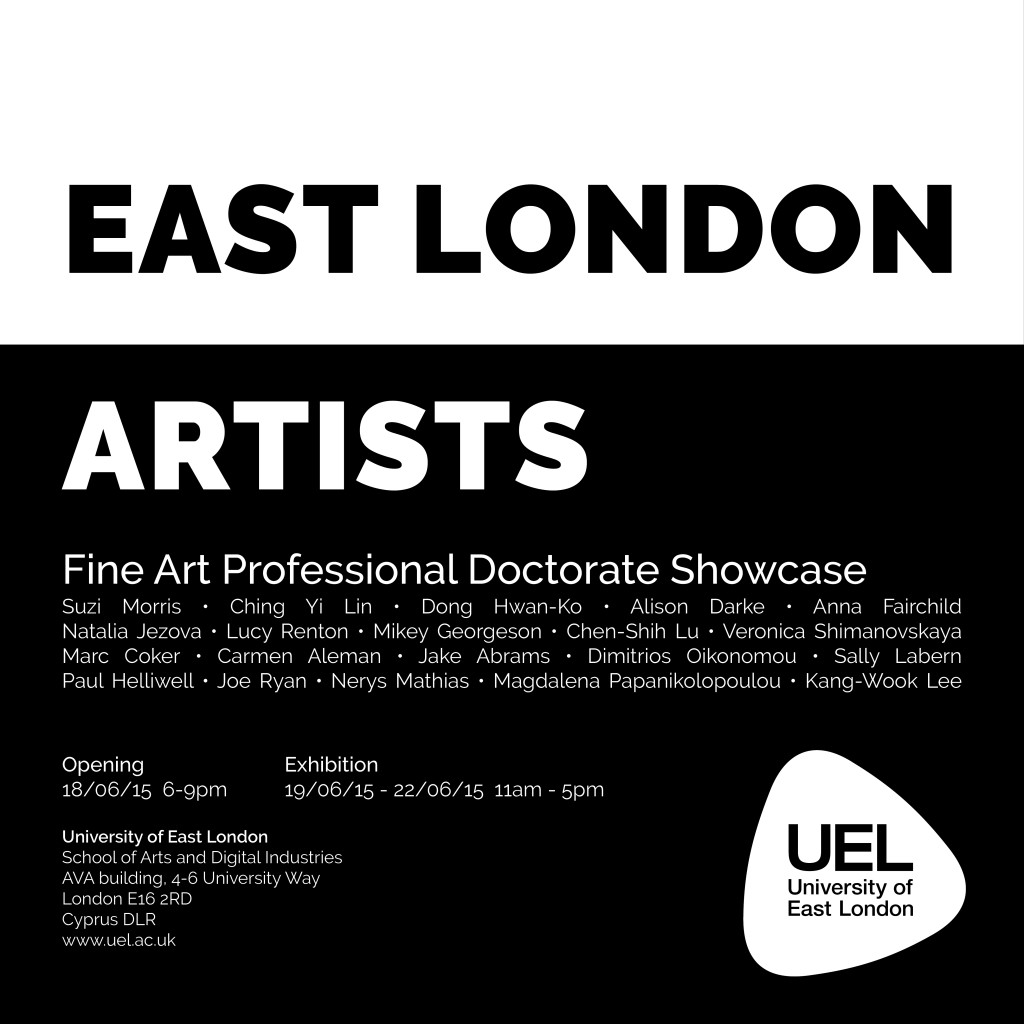 Thank-you to the University of East London for supporting FAD.
Categories
Tags