This is Gabriel Orozco first exhibition since his 2011 retrospective at Tate Modern. He will present new paintings, scrolls, sculptures, drawings and photographs made over the last year in Japan and Mexico.
The itinerant nature of Gabriel Orozco's practice has been a defining characteristic of his career, providing him with inspiration through travel and immersion in foreign cultures. In 2015 he took up residence in Japan where the majority of this exhibition was created, including a series of 28 collages on traditional scrolls.
The scrolls are displayed both on the gallery walls and in their own individual wooden presentation boxes. While the compositions are characteristic of Orozco's complex formal experiments with interlocking circles, here they are constructed from appropriated swatches of traditional Japanese silks.
Orozco appropriates materials that had an original and specific functionality, objects that have their own set of rules and criteria which he deconstructs, reassembling them according to his own process and decisions. In speaking about his use of found materials, Orozco has stated:
'It is important to understand where these materials came from, what they were designed for and how I try to give their intrinsic structure a new way of functioning, metaphoric on the one hand, but also utilitarian and in some way real. To continue and extend the possibilities of the historical and mythic content of those objects and not just their mechanical structure.'
(Gabriel Orozco, Lecture, January 30, 2001, Rufino Tamayo, Mexico City)
Orozco has commented that his starting point is an awareness of the self at the centre of the action, 'an individual interacting with reality, the self in a specific situation in dialogue with another culture, with a specific object that always belongs to a political sphere and to a social instrument' (Gabriel Orozco, Museum of Contemporary Art, Tokyo, 2014). In the exploration of this we find the circular, spiral motif as a recurring, essential entity for Orozco, since the beginning of his practice.
Finding inspiration in the urban environment and domestic objects as well as the human body and nature, Orozco makes visible the poetry of serendipity. For him, photography has been a constant mediator of his nomadic lifestyle. His photographs balance the diaristic tone of an artist's notebook with an intense study of the world around him. Working with his iPhone allows Orozco the freedom to capture the beauty of a fleeting moment, chance encounter or spontaneous intervention into the landscape.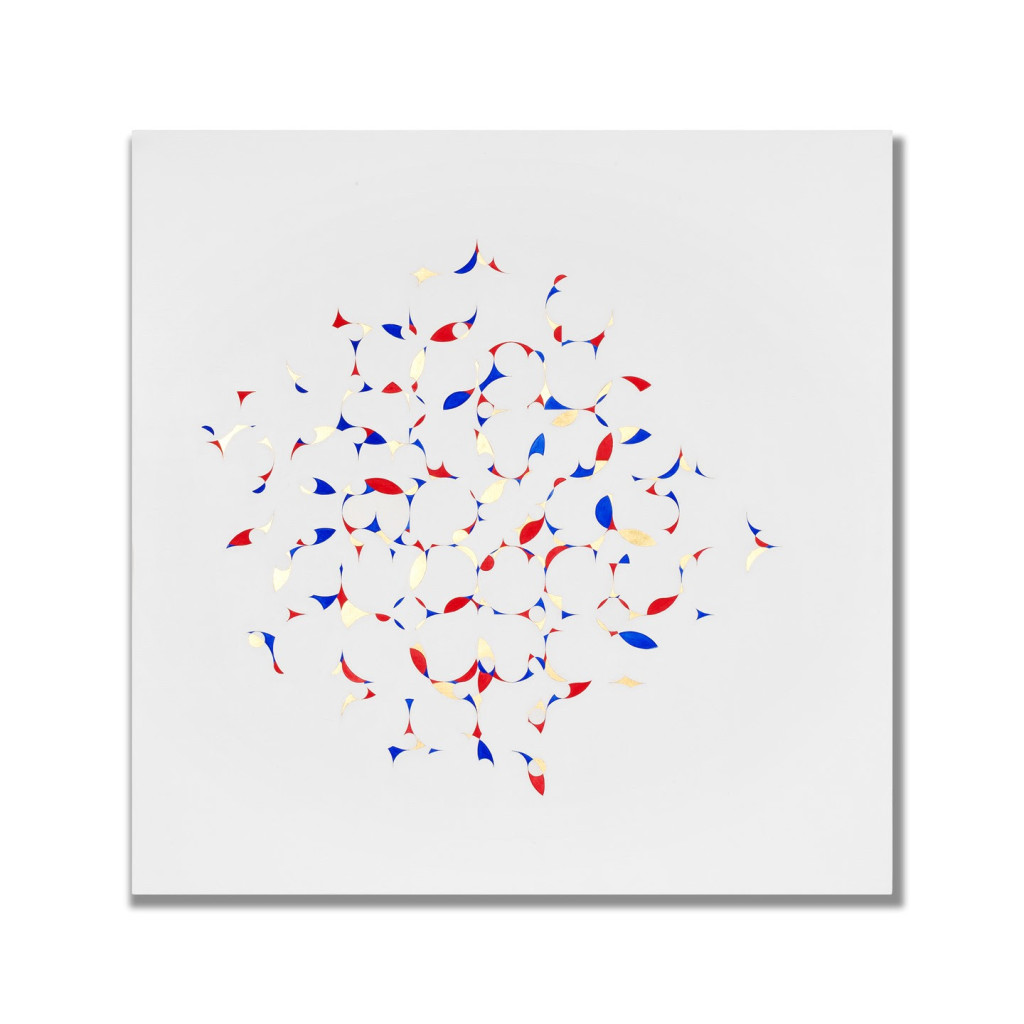 Gabriel Orozco – Untitled 2015
MARIAN GOODMAN GALLERY 5-8 LOWER JOHN STREET LONDON W1F 9DY www.mariangoodman.com Instagram:@mariangoodmangallery
About The Artist
Gabriel Orozco was born in 1962 in Veracruz, Mexico. He lives and works between Paris, New York and Mexico City. Recent solo exhibitions include Museum of Contemporary Art Tokyo, Japan (2015) Fleurs fantômes, commissioned by the Centre Region at Domaine de Chaumont-sur-Loire, Loire, France (2014-15); Gabriel Orozco: Natural Motion at the Kunsthaus Bregenz, Austria (2013) which travelled to the Moderna Museet, Sweden (2014); Thinking in Circles, at the Fruitmarket Gallery, Edinburgh (2013); and Asterisms, at the Deutsche Guggenheim, Berlin and the Guggenheim, New York (2012). From 2009-2011 a retrospective of the artist's work traveled from the Museum of Modern Art, New York to the Centre Pompidou, Paris, the Kunstmuseum Basel, Switzerland and Tate Modern, London. Orozco's first London solo exhibition took place at the Institute of Contemporary Art, London (1996).
Categories
Tags