This will be the first UK sculpture exhibition by renowned artist Sophia Vari: Le Désir de la Forme. Vari, a leading contemporary artist working in a variety of artistic media from oil painting to watercolour collage, will present works that incorporate a complex sense of space and volume, originating from soft, intertwined lines and created from materials such as marble and gilded bronze. In the mid-1970s, the artist commenced her career in painting and gained international recognition.
She later chiefly dedicated her artistic life to sculpting because, she commented:
"I want to touch, I want the volume, I want to be able to work around my work, I want to create into a space, to prove what I created really does exist. Discovering these things, I began to feel my own existence."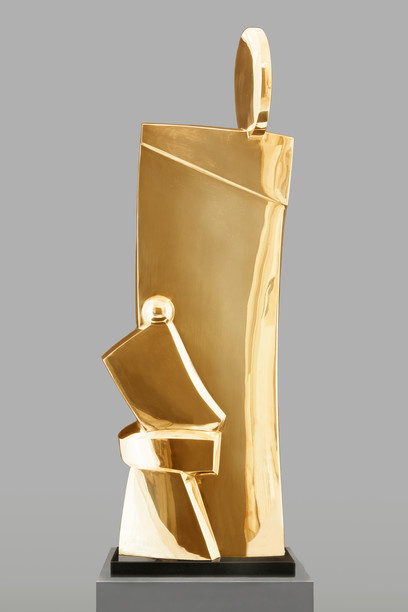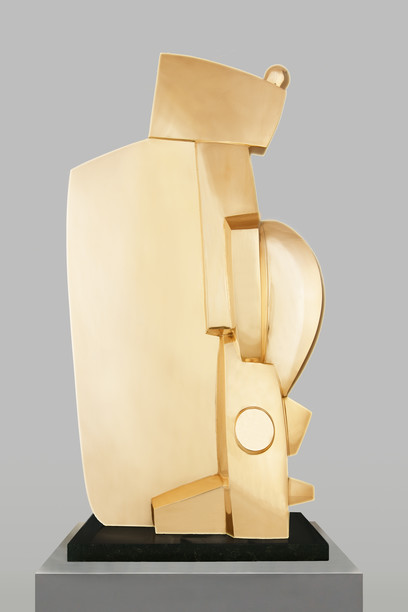 Vari has also exhibited various celebrated jewellery lines from the UK to New York City, which have become known as portable or wearable sculptures. The globetrotting Greek artist has presented her artworks in museums all around the world and will now embark upon the journey of presenting her sculptures in London. With the artworks in this exhibition, the artist wished to 'imbue shapes and colour, even their geometry, with human qualities, within a spatial context.' The sculptures, which were created from marble, bronze and gilded bronze, haven taken abstract forms, as with her jewellery. Figures are reduced to strong geometric shapes and highlight the contrasts between straight and curved lines.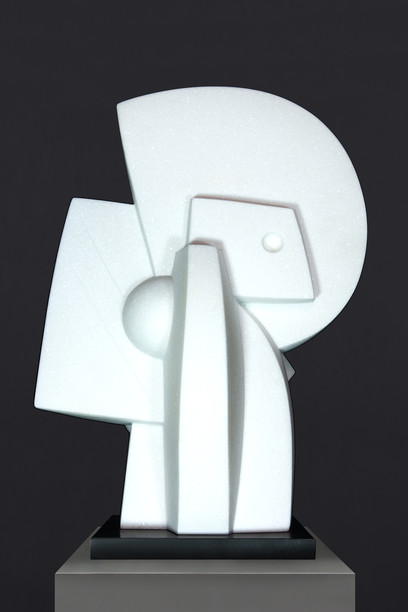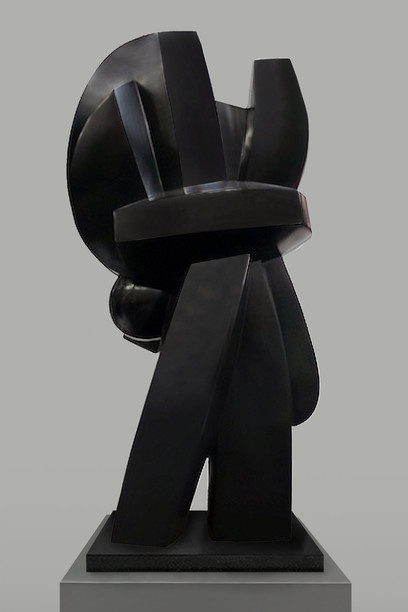 SOPHIA VARI Le Désir de la Forme ContiniArtUK 105 New Bond Street London W1S 1DN Exhibition Runs 12 June – 30 August 2015 www.continiartuk.com
About The Artist
Sophia Vari was born to a Greek father and a Hungarian mother in Attica, Greece. She has studied and worked abroad for a number of years, in England, but mainly in Paris, and it was there that she became acquainted with modern trends in sculpture, namely Cubism and Surrealism.
At the age of 16 Vari began painting, however by 1976 she felt the need to express herself through another medium. A visit to Egypt in 1978 caused Vari to realise the importance of monumental sculpture, and she went on to spend fifteen years working with bronze and marble. Exhibitions celebrating her sculptural works have taken place at the City Hall of Athens, and in Pietrasanta, Italy. Eventually Vari found herself wanting to work with colour again. Thus, she turned to creating assemblages on canvas, in which she "no longer created with volume, but with colour, preserving my sculptural awareness of shape". The fusion of these two artistic practices allows this artist to transfer colours onto different surfaces, and adapt them to various tones. Vari has also gained widespread recognition for her jewellery, or portable sculptures, designs. Greatly aware of artistic traditions that came before her, Vari draws inspiration from both the ancient and classical worlds, like that of the Mayan, Egyptian, and Cycladic sculptures. She is also fascinated by the traditions that have shaped Italian art, and is influenced by the simple shapes and detail seen in the works of Giotto and Piero della Francesca.
Her creative talents have produced works that are full of sensuality, dynamism and intelligence. Notable exhibitions of Vari's works have taken place in the Piazza Esedra, Italy, in Paris at the Saint-Germain- des-Prés, and in Monte Carlo in the gardens of Piazza del Casino. She is married to Colombian artist Fernando Botero and currently lives in Monaco, Colombia, Italy and New York.
Categories
Tags