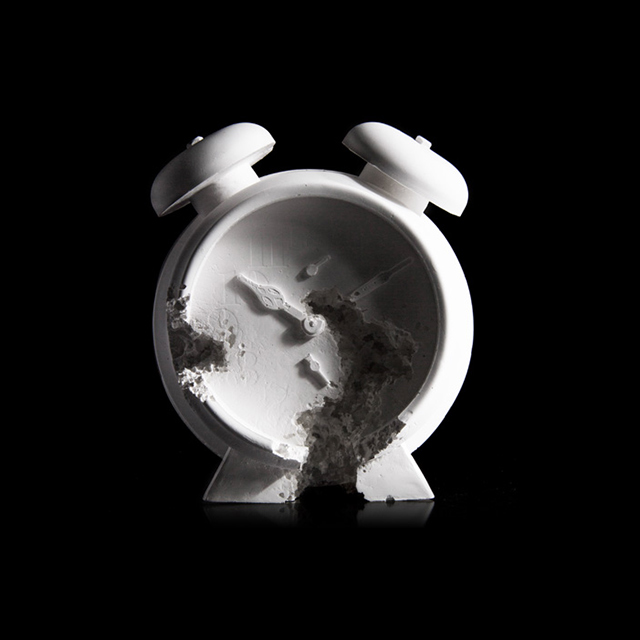 OHWOW Gallery have just announced the third chapter of Daniel Arsham's Future Relic series, with the release of his film, Future Relic 03, and a limited edition object, titled Clock. Future Relic 03 recently premiered at the TriBeCa Film Festival, starring Juliette Lewis, scored by Alexis Georgopoulos, and featuring costumes by Borre.
en.colette.fr/future-relic-03-clock/
About The Artist
New York based artist Daniel Arsham straddles the line between art, architecture, performance, and film. Raised in Miami, Arsham attended the Cooper Union in New York City where he received the Gelman Trust Fellowship Award in 2003. Architecture is a prevalent subject throughout his work; environments with eroded walls and stairs going nowhere, landscapes where nature overrides structures, and a general sense of playfulness within existing architecture. Arsham makes architecture do things it is not supposed to do, mining everyday experience for opportunities to confuse and confound our expectations of space and form. Simple yet paradoxical gestures dominate his sculptural work: a façade that appears to billow in the wind, a figure wrapped up in the surface of a wall, a contemporary object cast in volcanic ash as if it was found on some future archeological site. Arsham is represented by Galerie Emmanuel Perrotin in Paris, Hong Kong and New York, OHWOW Gallery in Los Angeles, Baro Galeria in Sao Paulo and Pippy Houldsworth in London.
Categories
Tags