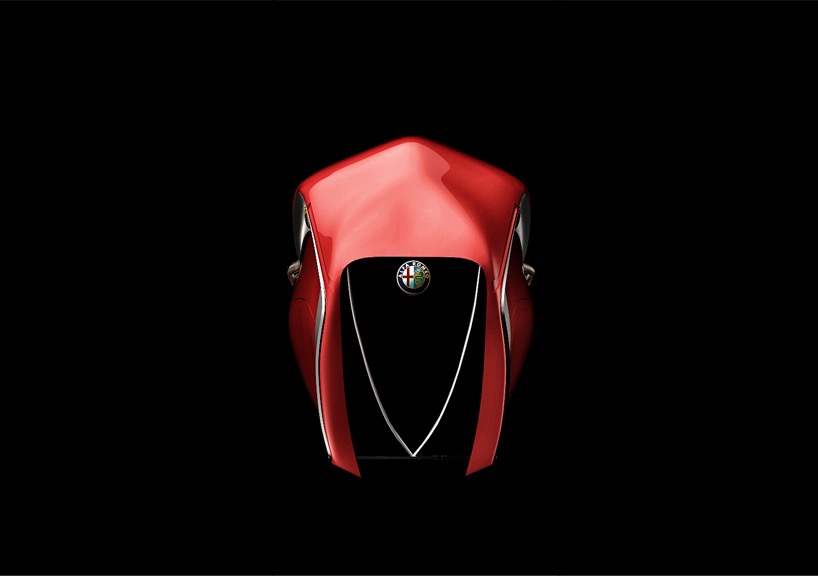 All images courtesy of Mehmet Doruk Erdem
Designer Mehmet Doruk Erdem has created the alfa romeo Alfa Romeo 'spirito' motorcycle concept.
Its front and side grilles illustrate the power of the brand's design and characteristics. it features a long nose that minimizes wind resistance and provides suitable space for the powerful engine. at its rear, the motorbike has a stylish and beautifully crafted brown leather seat, exposed shocks, and transparent parts that show off the machine's mechanics. decorated in the automotive company's recognizable red color, the 'spirito' reflects alfa's traditions through its styling, performance and personality.
Via: designboom
Categories
Tags