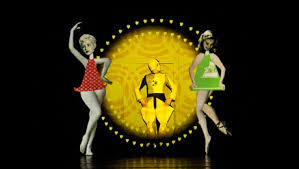 Mixing animation and live theatre the witty, subversive and visually charming Golem is making excellent inroads into the West End crowd following its transfer fro the Young Vic to Trafalgar Studios.
Following a critically acclaimed, sold out run at the Young Vic, multi award-winning theatre company 1927 has brought their visually arresting and satirical take on our misuse of technology to Trafalgar Studios for a run that ends on 22 May.
The production, by multi award-winning company 1927,  follows extraordinarily ordinary Robert Robertson, whose life is irrevocably disrupted when he buys a golem – a creature who will improve the efficiency of his daily affairs.  But when Robert upgrades to superior model Golem 2, the show questions what happens when man is no longer in control of machine.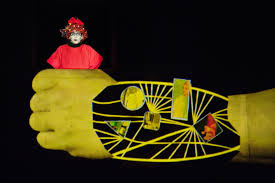 The show is eerily relevant to today's technology-reliant society – take a peek in this trailer:
All images courtesy of the production.
Categories
Tags