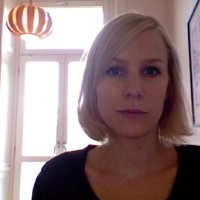 Cultural Attachés have interesting jobs – not only are they charged with bringing the culture of their regions to prominence in the countries they are posted to, they also have a unique viewpoint on the culture of their host nations. 
And they get to go to the kind of parties that James Bond might be at. Maybe.
We thought it would be really interesting to see what's catching their eye in right now. Unsurprisingly we only know a few Cultural Attachés, so we've also asked them to make sure that FAD's cool with the diplomatic corps and introduce us to other Cultural Attachés. 
Meet our first international superstar, Sweden's Cultural Attaché (or Counsellor for Cultural Affairs if you prefer) to London Ellen Wettmark
Ellen Wettmark has been Counsellor for Cultural Affairs at the Embassy of Sweden since 2013. She holds a BA in Aesthetics and an MA in curatorial studies. Prior to joining the Embassy, she was Head of International Affairs at the Swedish Arts Council in Stockholm and has also worked for the Nordic Council of Ministers and at NIFCA – Nordic Institute for Contemporary Art in Helsinki.
Q: What do you think defines the cultural output of Sweden?
I'm always a bit hesitant to make claims of specific of national traits that would define Sweden's cultural output. As with any country, the strength comes from the diversity. That said, I do think most people would perhaps think about darkness and gloom – an image that has been confirmed by successful crime fiction and tv-series.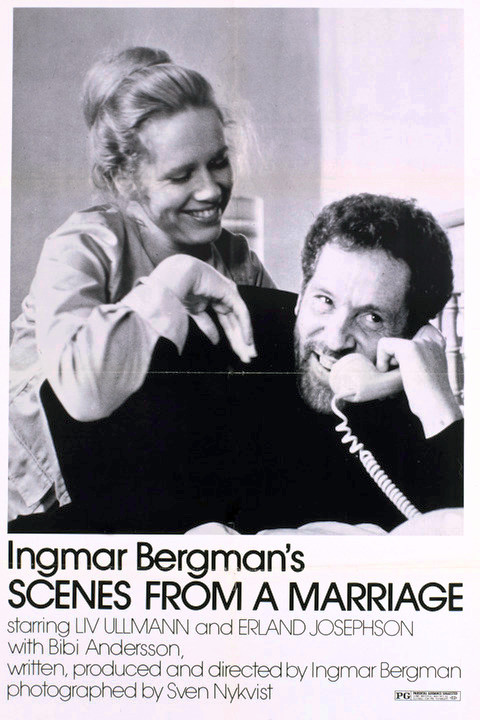 Q: Tell us about an iconic piece of art from Sweden. Who made it, why is it important to the people of  Sweden, what does it mean to you personally?
Off the cuff, I'm going to go with "Scenes from a Marriage" by Ingmar Bergman. Short of IKEA, Bergman is probably the Swedish icon that defines the image of Sweden outside our borders, and this tv-drama captures many of the themes that made him well known. It's a story of the disintegration of a marriage, a battle of the sexes, the disappointments of middle class life. I was of course too young to have seen it when it was originally broadcast on Swedish TV in the 1970s, but I recently saw a version directed by Trevor Nunn at St James' Theatre here in London. Seeing this British version, updated and set in current time, reminded me that it has lost none of its power to disturb.
Q: Tell us about some of the new, up and coming stars of art and culture from Sweden – who we should  be watching for?
That's a difficult question! Personally, I am looking forward to the Swedish pavilion at the Venice biennale, where Lina Selander will be showing. Lina had her first solo exhibition here in London earlier this year, at Iniva.
If you happen to be in Birmingham for the Fierce festival, don't miss Alma Söderberg, who is a very interesting choreographer. I also heard whispers that author and playwright Sara Stridsberg will finally be translated and published in English: among her books are "Drömfakulteten", a fictionalised account of the life of Valerie Solanas. All of these are fairly established names in Sweden. If you want to explore the up and coming music from Sweden, there is the excellent monthly JaJaJa club night at The Lexington.
The club nights have been running since 2009, and have consistently been introducing very interesting artists (for those not in London, they also have a Spotify playlist).
Q: What are some of your favourite things about the cultural scene here in the UK?
One of the things I most enjoy about London is the diversity of the cultural offerings. I like that there are so many great artist-run spaces alongside the world class museums and theatres. My aim is to explore as much as possible, which means that I see a lot of things that are not necessarily my cup of tea, but still adds to my understanding of the cultural scene.
That said there are places to which I do tend to come back: Raven Row, Camden Arts Centre and Whitechapel gallery for example. Café Oto is great for experimental music and I also try to go to Sadler's Wells as often as I can.
Q: For the culturally curious, London is full of things to do and see. Can you tell us a few things you've enjoyed recently?
Last week, I saw Jerome Bel's "The Show Must Go On" performed by Candoco Dance Company at Sadler's Wells and it was brilliant – moving and funny at the same time.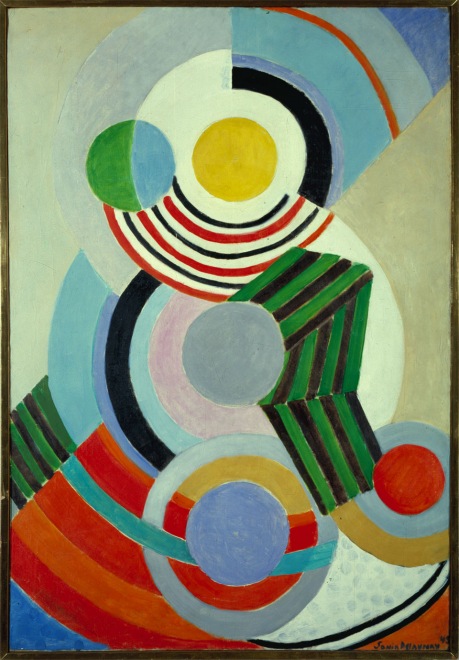 Q: What would you recommend that someone interested in culture see / do in London this month? (please feel free to tell us about exhibitions / plays / dance/ festivals / garden visits – anything you really love!)
I am looking forward to Sonia Delaunay at Tate Modern – friends who saw the exhibition in Paris say it's excellent. I also look forward to Ahmet Ögut's new commission for Chisenhale gallery, which will open later in April. If there is time, I hope to finish Kathrine Marcal's newly published book (translated from Swedish by Saskia Vogel) on women and economics, brilliantly titled "Who Cooked Adam Smith's Dinner?"
I have promised myself that I will try to travel a bit more outside London this year, and I hope to get started this month. Fingers crossed spring will arrive!
Q: What's the best thing about being a Cultural Attaché?
It's the most fun job I could imagine having. In an age of increasing nationalism, promoting a country is not without its complications, but working through arts and culture gives us a chance to have a dialogue. Through arts and culture, you can present an image of a country that is more complex. Another thing I do like is that I am here on a limited term contract, I am halfway through my four years. Knowing that my time in this job, and in London, is limited, I think pushes me to be even more to be active.
Q: Please propose a fellow Cultural Attaché to take part in this feature:
Yeyun MOON from the Korean Cultural Centre.
Categories
Tags