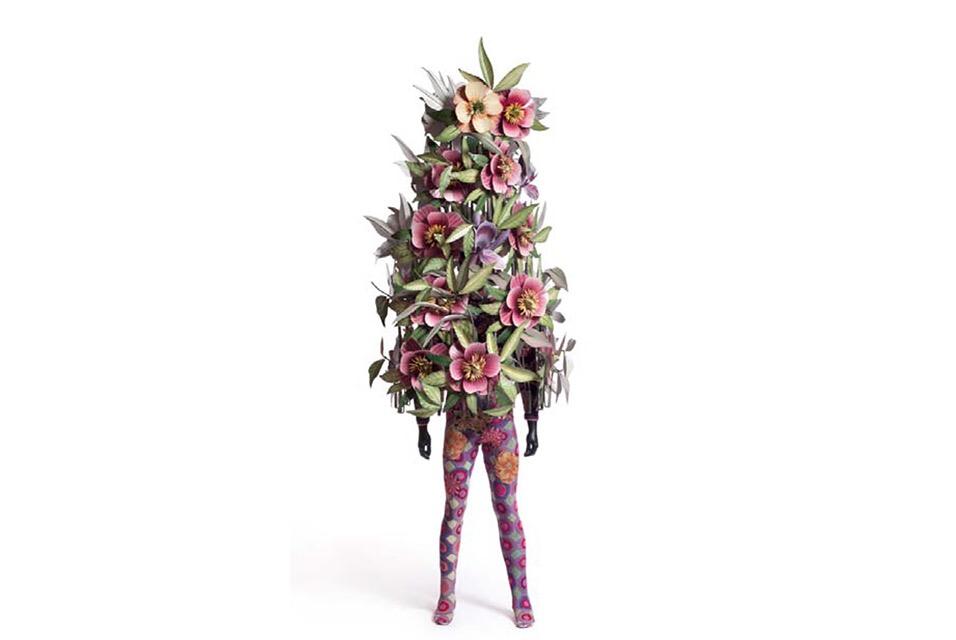 Nick Cave's "Soundsuit" (2009), which will be included in a selling exhibition in Sotheby's S2 Gallery from April 28 to June 12. Credit Courtesy of the artist and Jack Shainman Gallery, New York
S|2, the gallery arm of Sotheby's Contemporary Art Department are going to exhibit a selling exhibition that examines the dialogue between music and art, through the work of black American Contemporary artists. With musical curation by Grammy-Award winning, platinum-selling recording artist and multi-faceted entertainer Drake, the exhibition aims to examine this relationship by pairing artworks by celebrated American artists with songs selected by Drake. 
Often tied with music from various genres and time periods from Jazz in the 1920s to today's hip hop, works by artists including Jean-Michel Basquiat, Nick Cave, Rashid Johnson, Glenn Ligon, Wangechi Mutu, David Hammons, Kara Walker, and Kehinde Wiley, among others will be on view. Visitors will experience the song selections through Beats By Dr. Dre Pro Headphones at listening stations throughout the gallery. This novel approach develops the relationship between the two art forms, offering an interactive experience that provides both auditory and visual stimulation to bolster and challenge one another.  

April 28th to June 12th at Sotheby's S2 Gallery in New York City.
About Drake
Drake is one of the foremost cultural tastemakers today, in the music industry and more widely in popular culture. Drake has sold over 5 million albums worldwide, setting numerous Billboard records as the winner of a Grammy Award, six BET Awards, and three Juno Awards. Most recently, Drake released his fourth mixtape titled If You're Reading This It's Too Late, debuting number one on the charts, making him the first rapper to top Billboard's Artist 100 chart. en.wikipedia.org/wiki/Drake
Categories
Tags