Tabish Khan brings you six art exhibitions in London that you should visit during the week. Each one comes with a concise review to help you decide whether it's for you.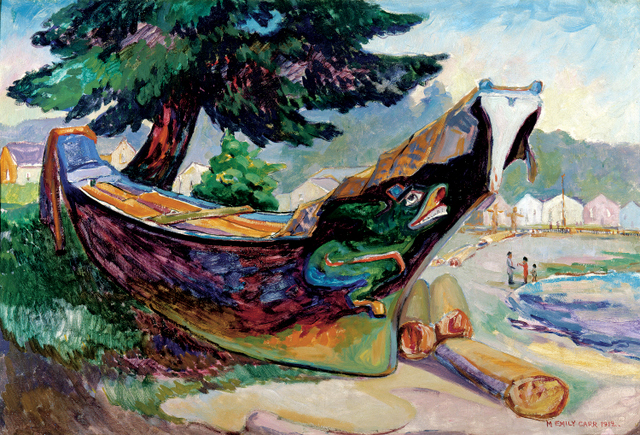 Copyright Emily Carr
1. Emily Carr @ Dulwich Picture Gallery
The Canadian painter may be relatively unknown over in the UK, but this exhibition of her paintings of indigenous culture and colonialism has hopefully change this as she deserves to be acknolwedged for her great work.
2. Conflict, Time, Photography @ Tate Modern
Some fantastic and shocking images of war and the first half of this exhibition is one of the best I've seen. References to the atomic bombs dropped in Japan, Vietnam and the ongoing conflict in Afghanistan makes for a powerful show.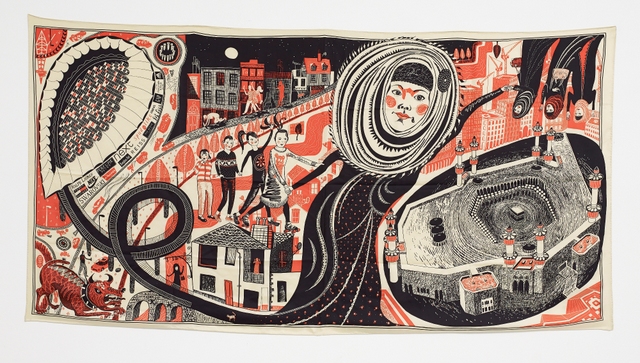 Copyright Grayson Perry
3. Grayson Perry: Who are you? @ National Portrait Gallery
Perry returns with more insightful snatches of social commentary in his tapestries, sculpture and pottery. Not all the works land but it's still a great  exhibition challenging the nature of celebrity culture and it can standalone from the related television series.
4. Virginia Overton @ White Cube, Mason's Yard
Giant beams rotate slowly from the ceiling and wood arches let in light from above as the gallery is subtly architecturally remodelled.
5. Fractured @ Curious Duke
Sam Peacock's politically charged abstract landscapes have wonderful texture to them and take on the politically active debate around hydraulic fracturing, a.k.a. fracking.
6. Sarah Sze @ Victoria Miro
This ambitious exhibition across three spaces is at its best when viewing her fragile sculptures that comment on the delicacy of life.
Categories
Tags