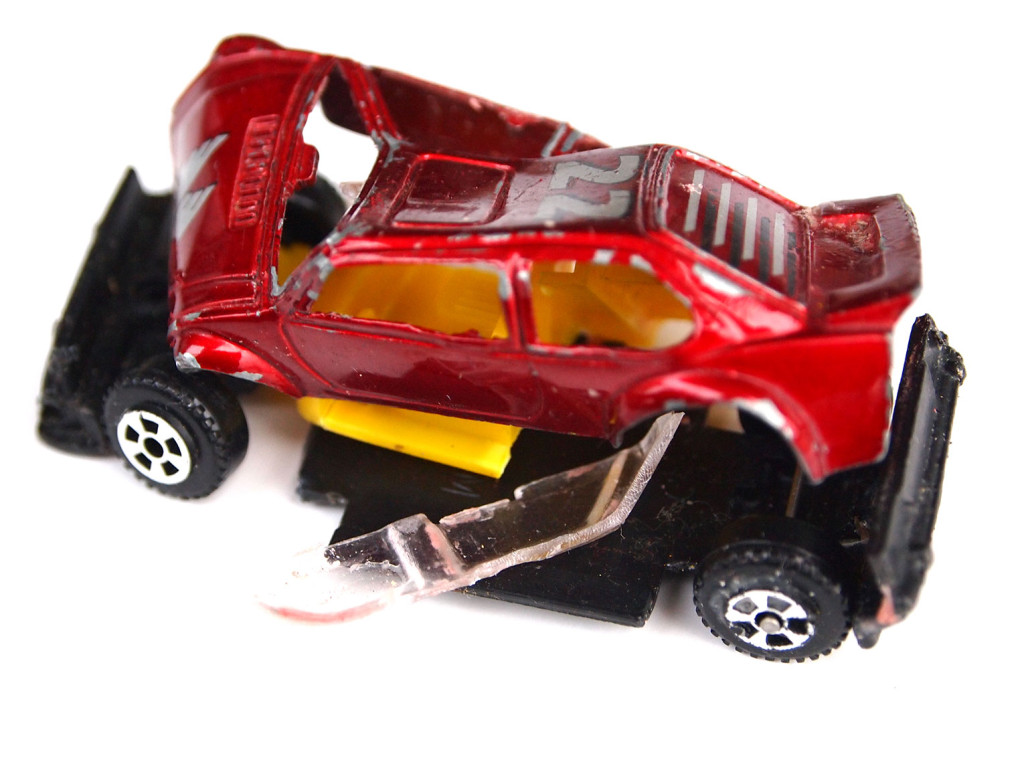 The works in the exhibition all share the common experience of being put through their paces. Over time they have been scolded, ignored, battered, slapped about and worked to breaking point in order to arrive at the finished article. Almost wasn't good enough and adequate didn't cut it. They have been taken to pieces and put back together in an effort to transcend the satisfactory, enduring rites of passage that have imbued them with character and resilience.

CENTRELESS EYES Laura Bygrave 2015 Acrylic paint and paper 109 x 154 cm
Laura Bygrave has been reworking a set of drawings over the last three years through sculpture, painting and most recently collage. The original images come from her book 'The God of Number Zero' which describes a parallel universe with its own mythologies, cultures and laws of physics. Each reworking goes through a process of addition and subtraction, honing forms through the experience of making in an effort to get closer to their essence.

GOLD PAINTING Luke Gottelier 2014 Gold, painting 102 x 112 cm
In the past few years Luke Gottelier has returned to a group of failed paintings he made a decade earlier. In order to revitalise and push the paintings towards success he has subjected them to various physical and transformative trials. Recently works have been brutally augmented to become pinball machines, ashtrays and remote-controlled cars.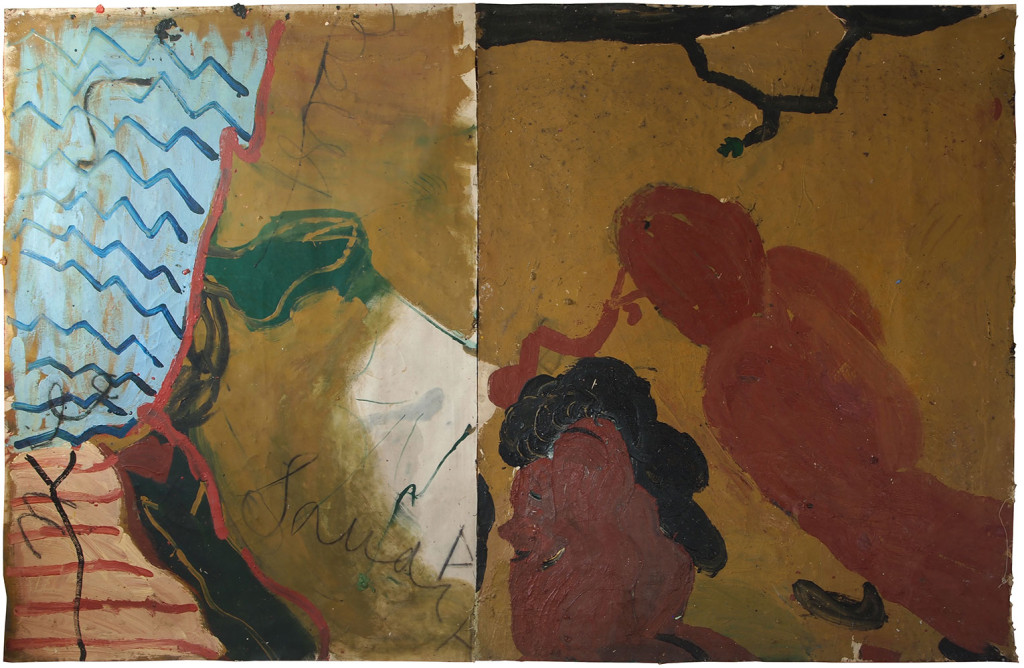 BIRD AND WORM (SUEZ WAR) Rose Wylie 1990 – 2014 Oil on canvas 183 x 289 cm
Kes Richardson works on a number of series at once, revisiting motifs with assaults of discordant imagery and attitude. Previous incarnations are obliterated and smothered, sections are sacrificed and transplanted. For this exhibition he is returning to his Gardener series, working from a painting of the same title by Van Gogh, together with works that play with chaos and chance.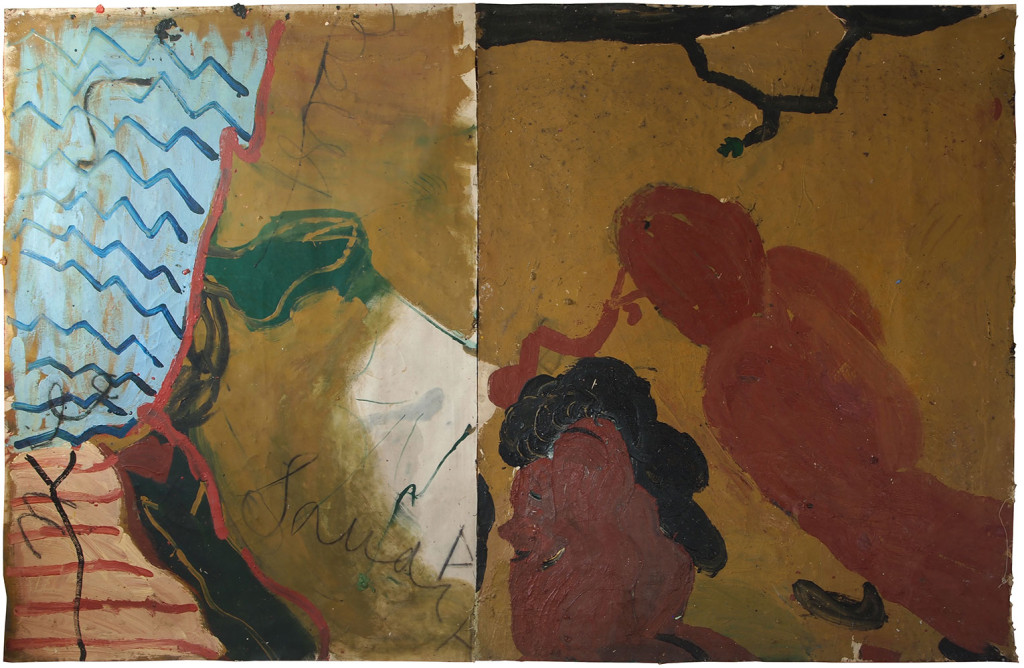 BIRD AND WORM (SUEZ WAR) Rose Wylie 1990 – 2014 Oil on canvas 183 x 289 cm
Rose Wylie is showing paintings that were started in the 1990s and lay unresolved and redundant for over two decades. A diptych addresses the first Iraq war whilst a large unstretched painting is of a solitary female figure. In 2014 she returned to both works, expunging their shortfalls with courageous and assured passages of paint and collage.
Saturday 14th March to Saturday 18th April PRIVATE VIEW Friday 13th March 6pm – 8pm
FOLD New Cavendish St London W1W 6YW www.foldgallery.com
Laura Bygrave, b.1984, lives and works in Norfolk and Amsterdam. Graduated from the Royal College of Art in 2010. Exhibitions include: 'Limbo Associate Members' Show 2014' selected by Bob and Roberta Smith and Sarah Martin, Limbo, Margate, 'Ride The Judd, Act II: 'Start by Stirring'', Hardy Tree Gallery, London and 'Creekside Open' selected by Paul Noble, APT Gallery, London.
Kes Richardson, b.1976, lives and works in London. Graduated from Bath in 1998. Exhibitions include: 'Garden Paintings' (solo), FOLD, London, 'A Union of Voices', Horatio Junior, London and 'I DID DID I' at ASC Gallery, London.
Luke Gottelier, b.1968, lives and works in London. Graduated from Norwich in 2000. Exhibitions include 'Mata Hari' (solo), Ancient & Modern, London, 'Dart Paintings' (solo), Kate MacGarry, London, 'Quarters' (solo), Whitechapel Project Space, London and 'Newspeak 2: British Art Now', Saatchi Gallery, London.
Rose Wylie, b.1934, lives and works in Kent. Graduated from the Royal Collage of Art in 1981. Exhibitions include: 'BP Spotlight: Rose Wylie' (solo), Tate Britain, London, 'What With What' (solo), Thomas Erben, New York and 'Big Boys Sit In The Front' (solo), Jerwood Gallery, Hastings. Public collections include: Tate Britain, London and National Museum of Women in the Arts, Washington DC.
About Mark Westall