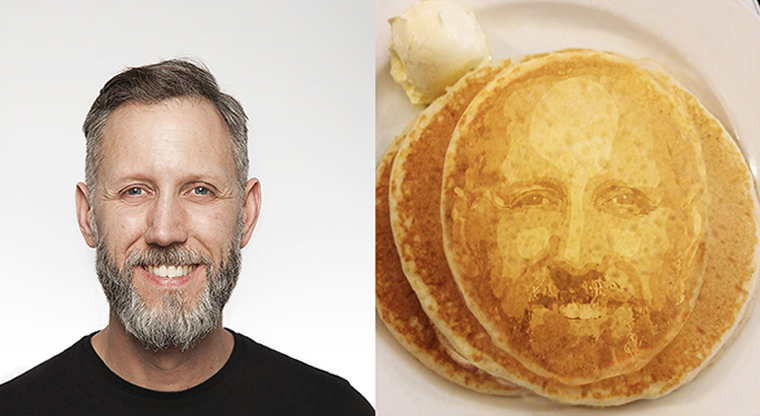 Kinneir Dufort are using their 3D printer to make the ultimate personalized breakfast — a pancake with the diner's face on it.
Kinneir Dufort's prototyping director Ian Hollister explains how it works —
"Combining CNC (Computer Numerical Control) technology with embedded face recognition and tracking software, the system dispenses layers of batter directly onto a hot plate allowing the creation of detailed and complex images within the pancake surfaces. As the conventional pancake batter is applied it immediately starts to cook and change colour and as subsequent layers are added the different tonal qualities of the image build up."
First, a digital camera captures the 'sitters' likeness and an image processor extracts the information needed. Kinneir Dufort's bespoke software transforms brightness into contours, which are then produced gradually by the batter dispenser.
Via Springwise
www.kinneirdufort.com/news/flippin-brilliant-pancakes-dont-get-batter
Categories
Tags