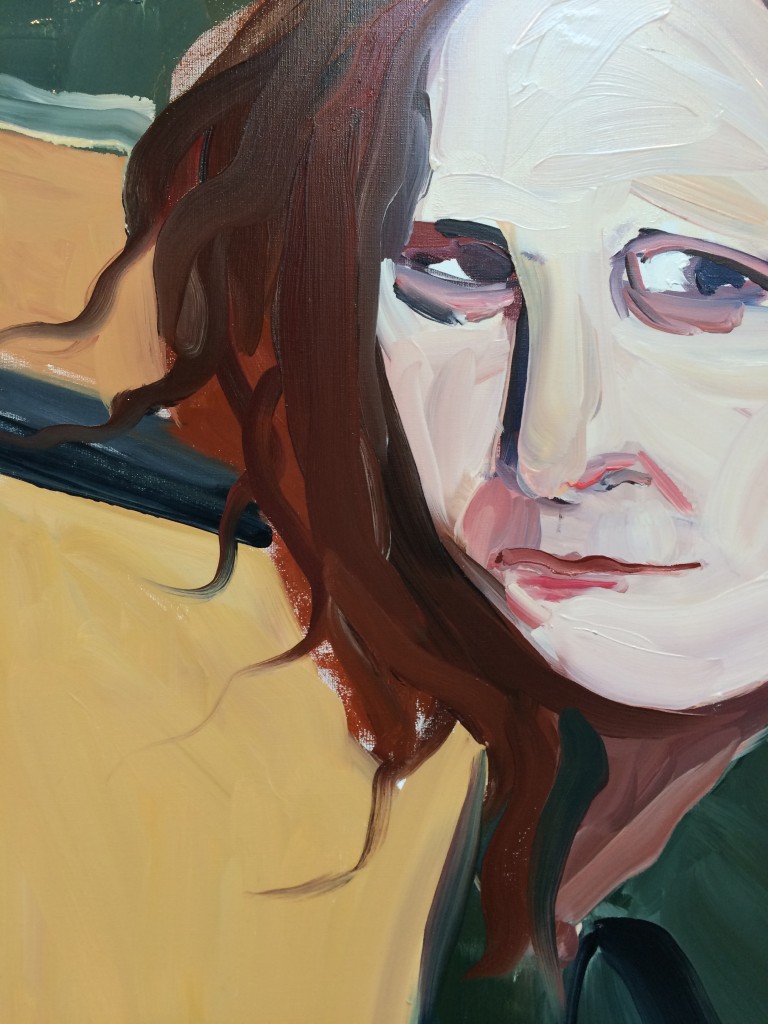 Jerwood Gallery, Rock-a-Nore Road, Hastings TN34 3DW – 31st Jan -12th Apr 2015 @Jerwoodgallery
If, as we are constantly reminded by Grammy nominated Meghan Trainor "its all about that bass" Chantal Joffe is most definitely "all about that paint"!
This latest offering by Joffe features new works painted specifically for this exhibition, alongside a selection of works spanning the past 13 years.
Having seen in recent years much homage paid to paired back minimalism and the photo realist genre, it is pleasing to visit a vibrant and colourful exhibition of outstanding quality, where you can most obviously see the hand of the artist.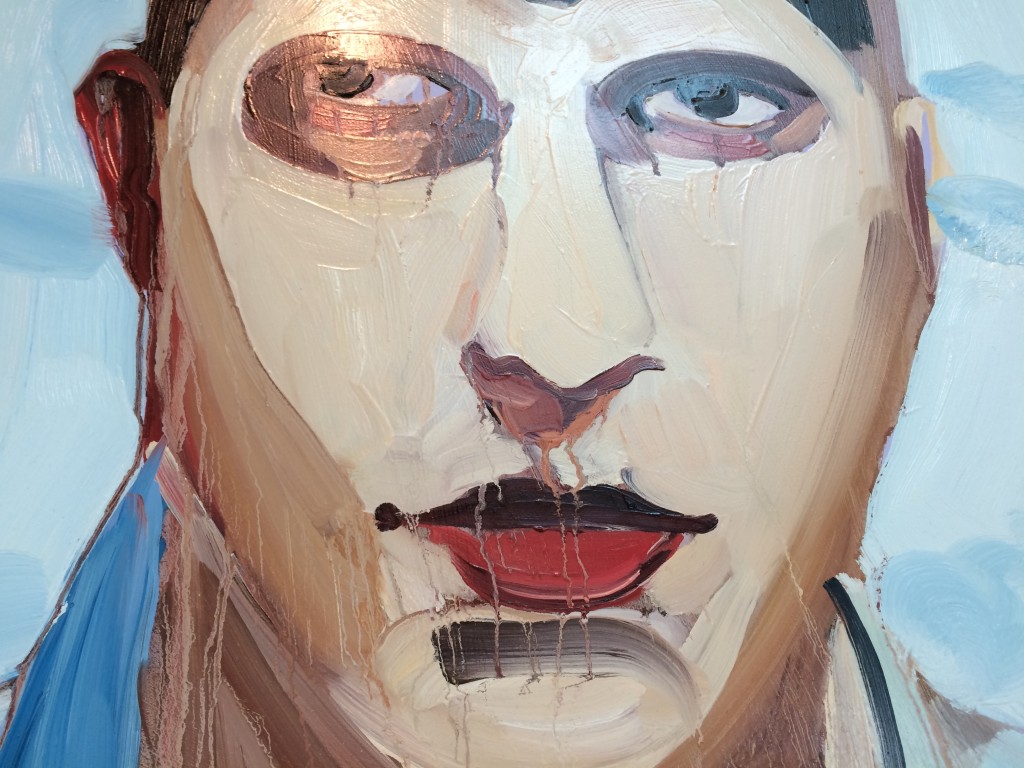 You are greeted by the familiar smell of viscous oil paint, thickly applied in broad, expressive, unfussy brush strokes, onto oversize canvas: The overall impression being of an artist memorialising life, with a liberal smattering of bright red and luminous green for good measure.
Joffe has long-standing links with Hastings and regularly visits family who live in the town. Consequently, the coastal landscape together with her family, provide the primary inspiration for this exhibition.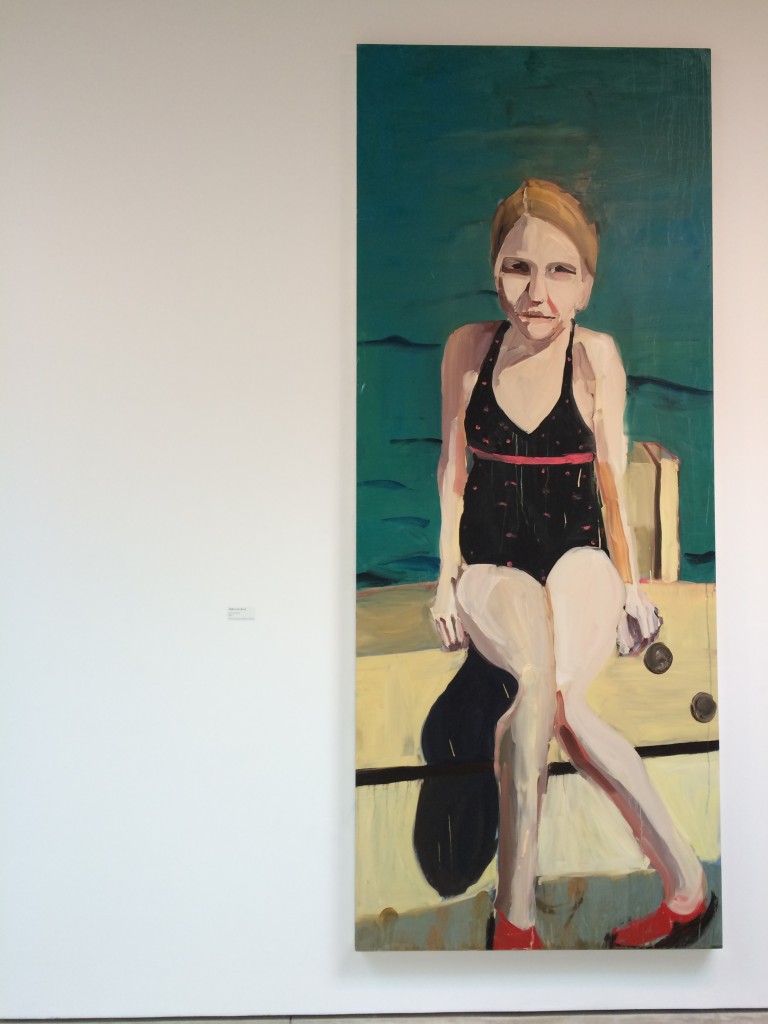 She possesses a humorous eye for everyday awkwardness and depicts her subjects with a refreshingly frank honesty. When you combine this approach with scale and her fluid and deliberately disintegrating painting style, the familiar figurative elements become distorted, which serves to heighten the sense of the physicality of paint and the process of painting itself.
I enjoyed this exhibition very much. It made me spontaneously smile and laugh out loud – Joffes world is definitely one I would be happy to share – bright, big and most definitely bold, with the odd wonky eye and distorted limb.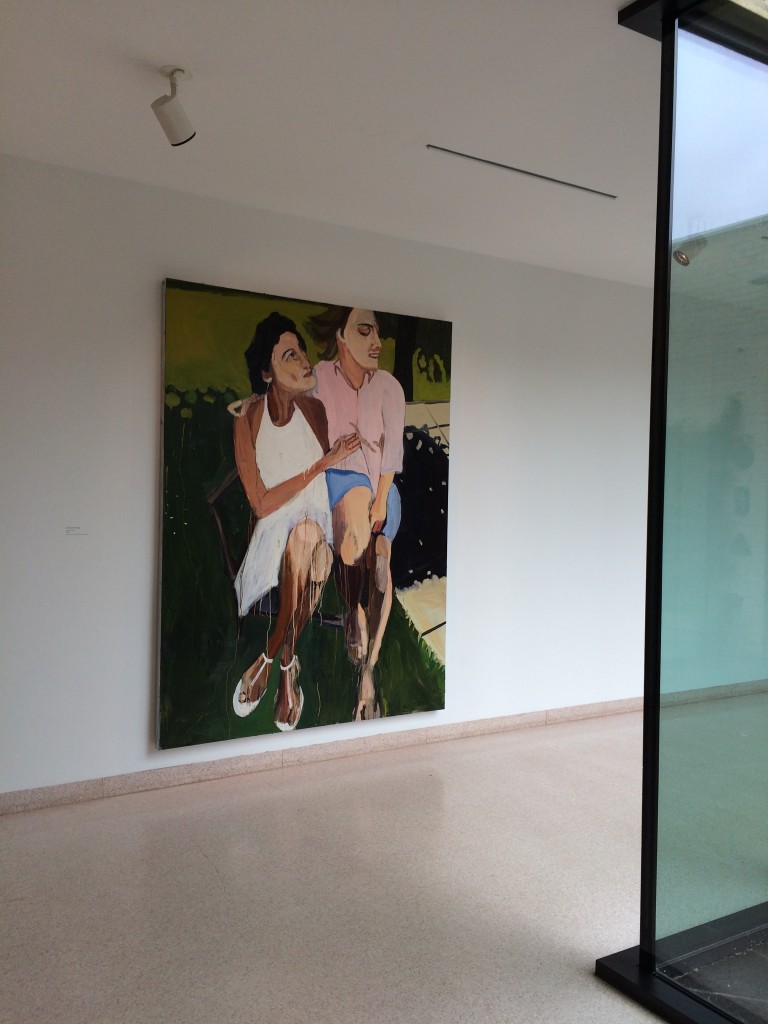 The exhibition is co-curated by Rose Wylie; an artist who in her late 70s saw blossoming critical recognition. Wylie launched Jerwood Gallery's exhibition programme in 2012 with the first retrospective of her work in the UK, Big Boys Sit in the Front.
About Chantal Joffe
Chantal Joffe (5 October 1969 – ) is an English artist based in London. Her often large-scale paintings generally depict women and children. In 2006, she received the prestigious Charles Wollaston Award from the Royal Academy.
Joffe's work has shown internationally in many exhibitions. She has had solo exhibitions in London, Milan, Venice, Paris, New York, and Bologna. Her work has also been featured in many group exhibitions.
In 2002, she participated in an exhibition entitled The Bold and The Beautiful, at The Pavilions, Mile End Park in London. This show marked the first time Chantal, her mother Daryll Joffe, and her brother Jasper Joffe were featured in an exhibition together.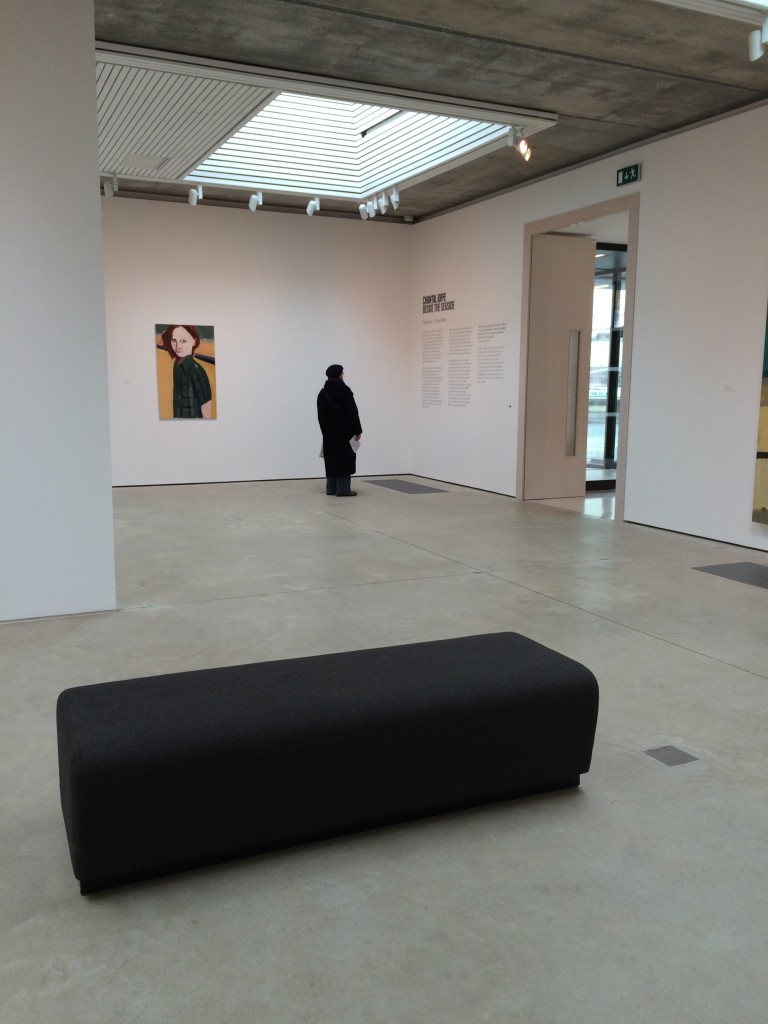 About the Jerwood Gallery, Hastings
Opened in March 2012, the award-winning Jerwood Gallery sits next to the fishing beach in Hastings' historic Old Town.
The gallery is home to the Jerwood Collection of 20th and 21st century art and a varied temporary exhibition programme showcasing the best of modern and contemporary British art.
The Jerwood Collection's main focus is from the First World War to the 1960s. Highlights include works by some of the great British artists of the previous century, including Sir Stanley Spencer, LS Lowry, Walter Sickert and Augustus John.
The gallery café, Webbe's at Jerwood, overlooks the fishing beach, has an outside sun terrace and offers panoramic views of the coastline.
Categories
Tags