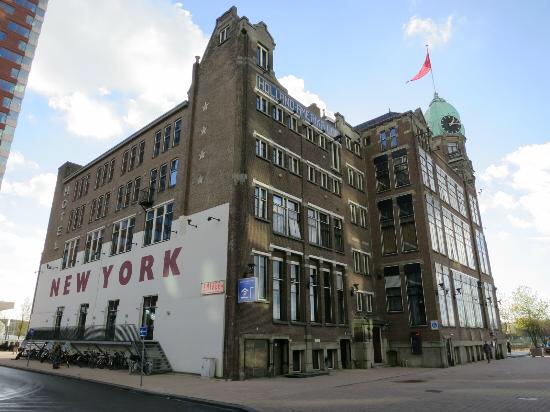 Yes culture fans, it could be Liverpool or Rome, but it's not. This northern city's regeneration is truly a marvel, and has resulted in one of the most pleasant cities FAD has had the pleasure to lounge about in.
February is a big month for art and design in Rotterdam. Art Rotterdam is the centrepiece of Art Rotterdam Week but it's by no means all the city has going on. From 4 – 8th Feb there will fairs, events and major openings all taking place, including Rotterdam Contemporary art fair, OBJECT Rotterdam design fair (this year held aboard the SS Rotterdam), Viewmaster Projects installations of moving image art, plus a veritable host of exhibitions opening everywhere from the Nederlands Fotomuseum to TENT Rotterdam.
So there's lots on. In fact so much, you might need a snack or two, but where to go? It's tough when you're not a local so FAD asked our cool friend Kim at Rotterdam Partners to tell us some of the places she's been hanging out recently:
1. De Matroos en het Meisje (the Sailor and the Girl), personal favourite! You can eat a chef´s menu starting with 3 courses and running all the way up to 6 courses.
2. de Jong, great restaurant and also brilliant for those who don´t eat meat. Chef Jim de Jong is famous for using flowers and fresh herbs. You can choose between a vegetable or meat/fish menu
3. Hotel New York, great seafood and fruits de mer in one of the most iconic buildings in the Netherlands.
We've also asked Kim for top tips for bars and things – watch out for more posts.
Categories
Tags